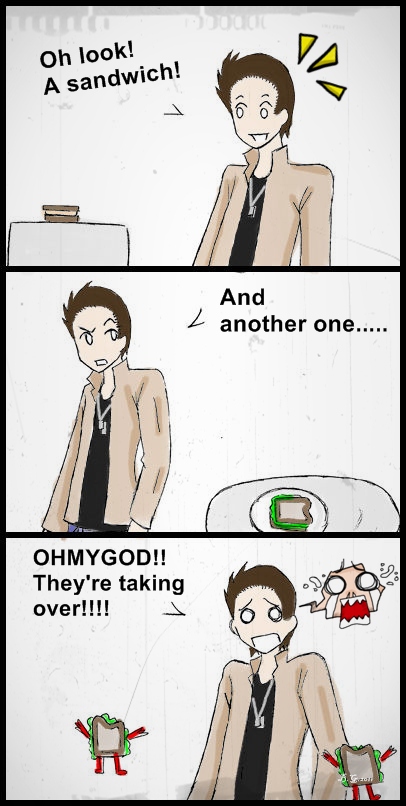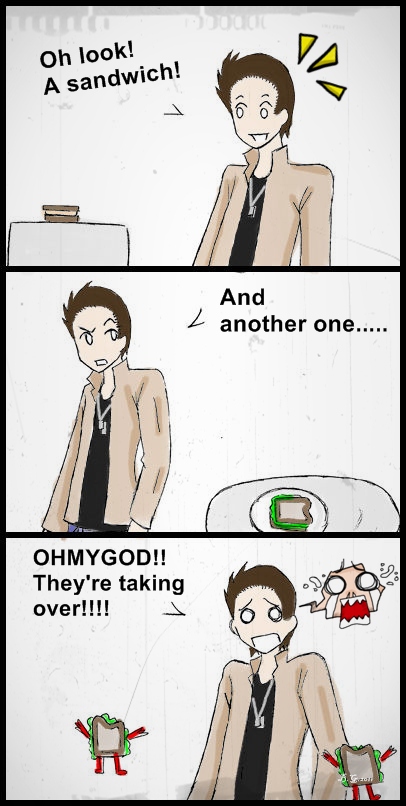 Watch
Seriously..... Homecoming had a sandwich problem.. I swear there were friggin sandwiches EVERYWHERE! I was always paranoid about a sandwich boss busting through the wall!

Lol never realised that this is so true until now >.>
Reply

Now that you pointed it out. I see them O.O
Reply

Reply

LMAO. I love the expressions! XD
Reply

I was trying to find a hidden meaning like all silent hill
Reply

D: I'm so glad I'm not the only one who saw them SAVE MEH ALEX!!!!!
Reply

Reply

I guess Josh liked sandwiches.
Reply