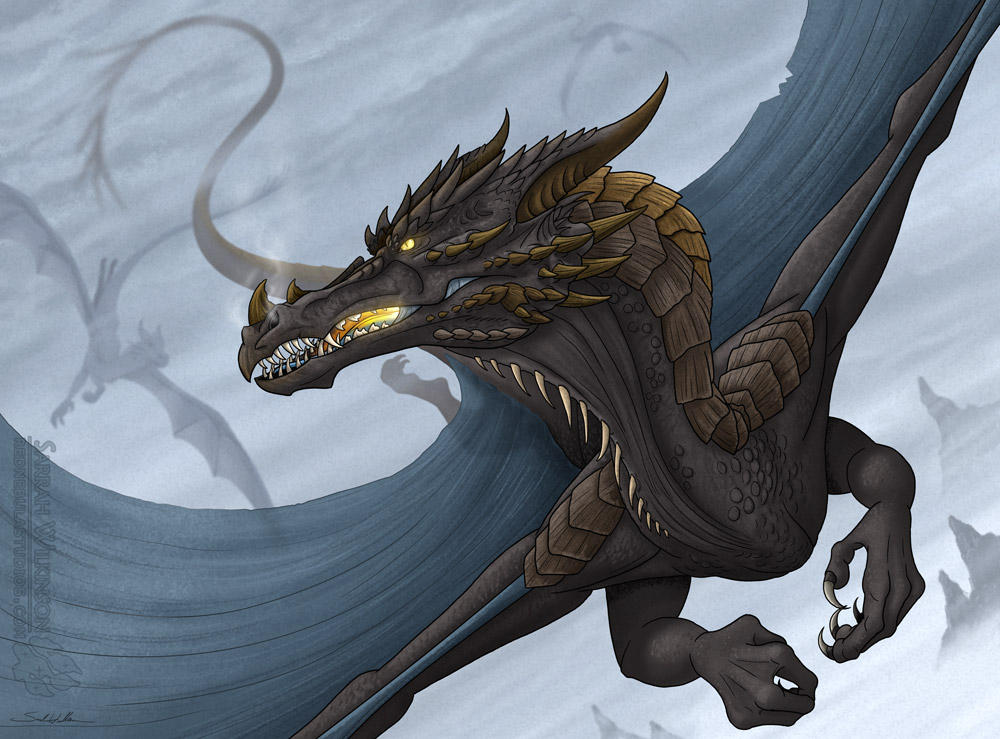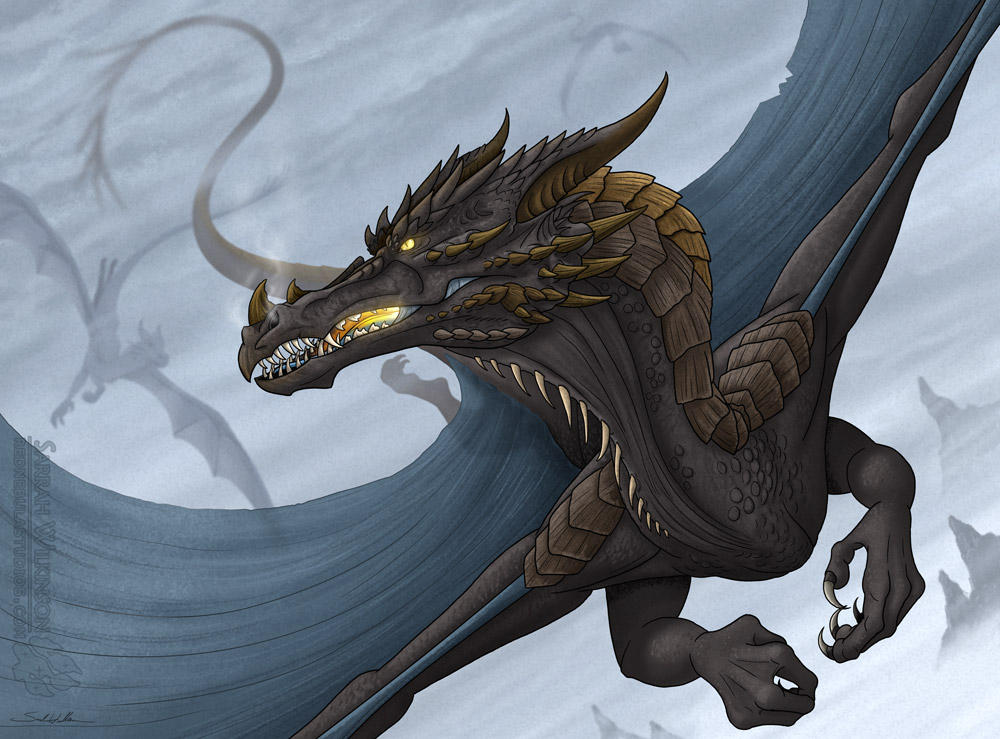 Watch
This is available for sale as an
8.5" x 11" art print
and as a nice, big
18" x 24" art print
from my Etsy store, as well as on
mousepads, device cases, and other cool gifts from Zazzle
!
Traitor. Would-be usurper. Coward.

The names they had for him were as dark as his jet-black scales, and yet even as he fled, the fierce dragon FlintThorn looked back on his pursuers with haughty arrogance. He gathered molten flame in his throat, preparing to attack if need be, but his only thought for now was escape. He would live.

Someday, he would return. And that day, their names for him would not be so dark. That day, they would call him king.
--|||

Website
|||

Store
|||

Facebook
|||

Twitter
|||--

Nice work, this might just be your design but I think the scale pattern would be more natural-looking if the transistion between the large plates on his neck and shoulders and the more pebbly ones below wasn't so abrupt. Maybe put a few rows of smaller scales inbetween? It looks a bit like the dragon is wearing arificial armor plates to me. Overall, nice idea and execution.
Reply

I'm constantly playing around with the arrangement of scales on my dragons, so I appreciate the feedback! Having a gradation of scales is something I'll try out in the future. I don't want to mess with this guy, since he's already completed and has prints made.

And actually, the idea of perhaps a softer scaled dragon wearing armor plates is quite intriguing, I might have to play around with that thought as well!
Reply

Reply

Looks like a WWII dogfight!
Reply