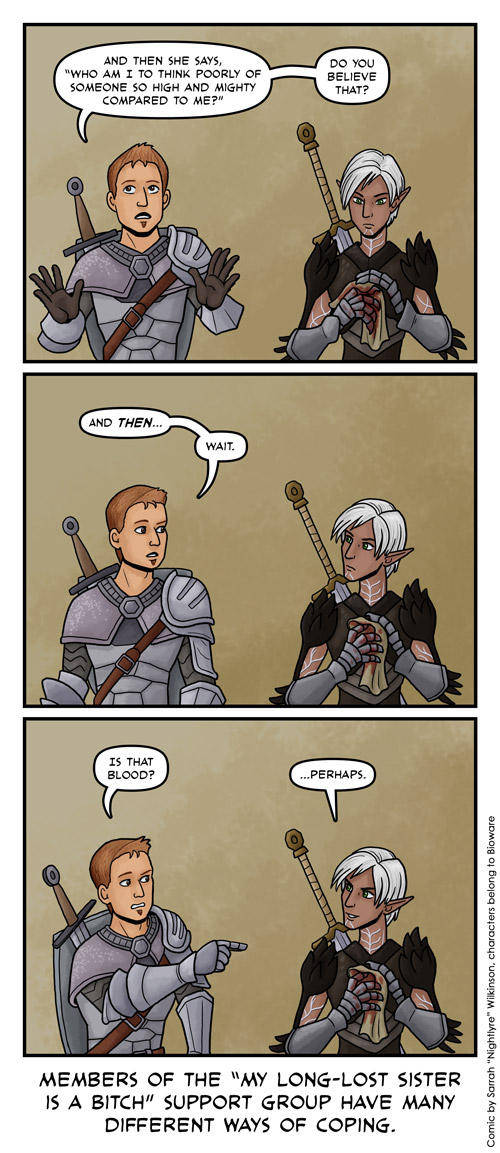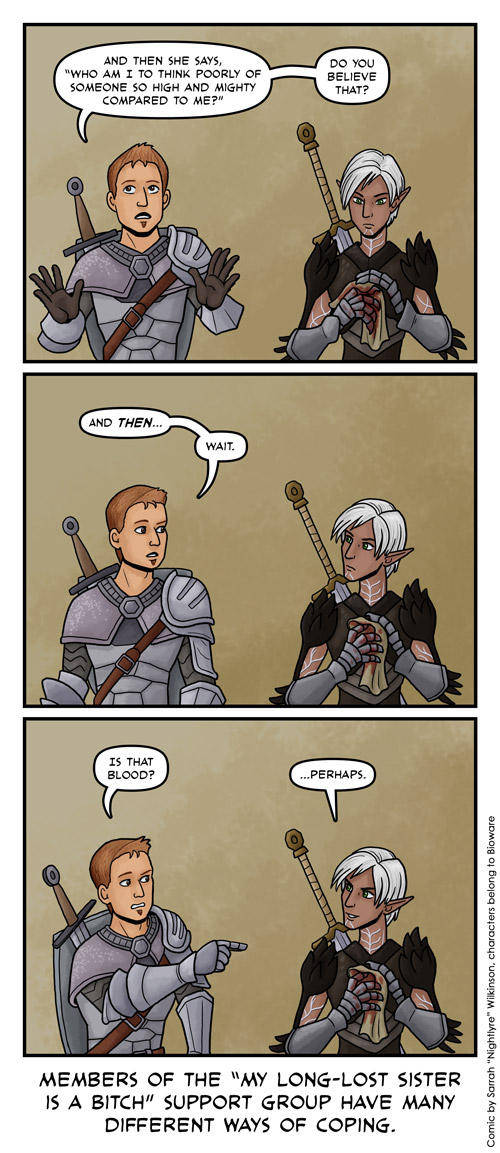 Watch
Sort of kind of vaguely spoilery for Dragon Age: Origins and DA2? In any case, it makes rather more sense if you've played those games!
I think this is as cartoony as I'm capable of drawing. Me and my stupid love of details!
Nathaniel was a bit sad to be left out, but as his long-lost sister is really very nice, he didn't qualify. The group does, however, get together regularly for wallop matches against Varric and Hawke from the "My not-so-long-lost brother is a tit" support group.
There are several Dragon Age comic ideas swimming around in my head... what do you think? Does the Internet need more DA silliness?
Until next time!
Dragon Age, Alistair, and Fenris all belong to BioWare.
More of my Dragon Age fanart:
--|||

Website
|||

Store
|||

Facebook
|||

Twitter
|||--