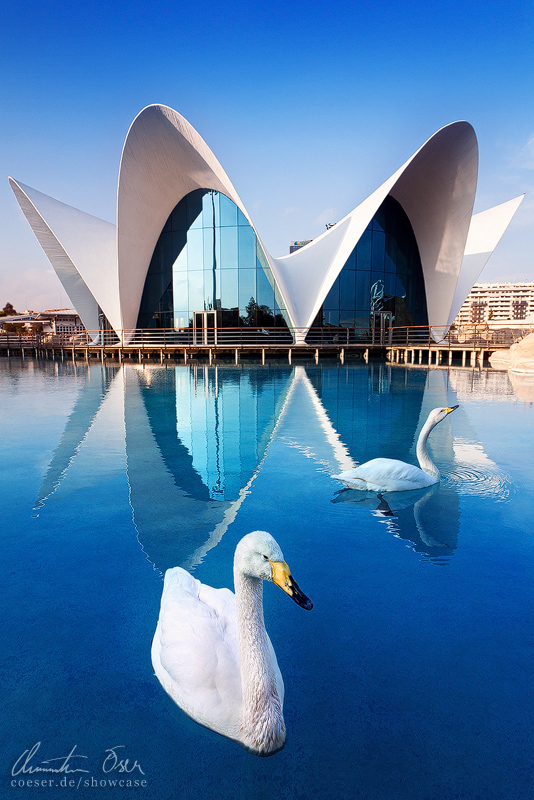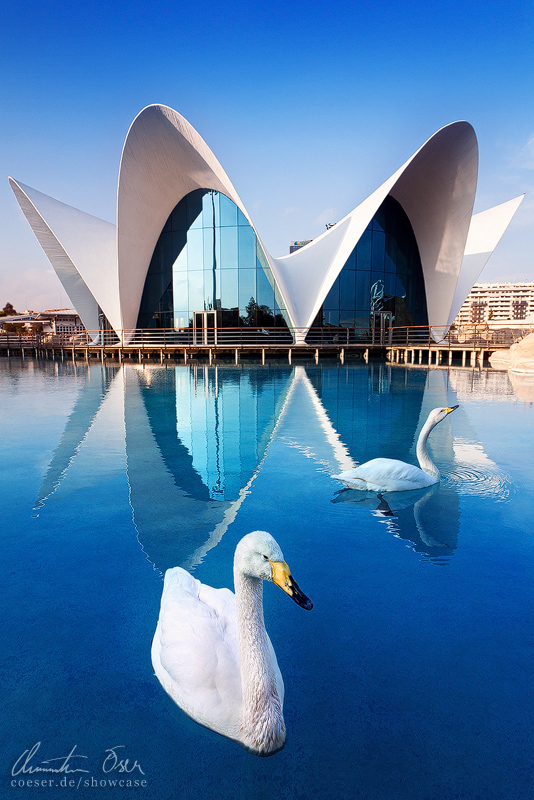 Watch
Valencia, Spain / 2012
Architect: Felix Candela
-------------------
This image may not be used for any purpose without my written permission.
Copyright 2012
Christian Öser
This is an extraordinary capture. from the very beginning it is outstanding casting. actually there are lots of reflections. the color blue tells lots of smooth stories in this photo. the color of sky is blue, the color or glass window is blue. and the water is blue. finally in the blue water there is blue color reflection of blue shaded glass. if we watch more carefully we will find the sky cover her blue shade every where.

finally those gooses! i have to say it gives an extraordinary exotic beauty. very sharp and detailed focusing brings more eye shooting pleasure. front and rare focusing is tremendous. and the framing is again outstanding

the total white and blue contrast reminds me the elegance of this imaging. Thank you for sharing this with us.
The Artist thought this was FAIR
3 out of 3 deviants thought this was fair.