Pauline | 18 | Female |

| Heterosexual | Single
Hello,everydeviant and welcome to my DA page!
I'm Pauline,but call me Posie,plz!I,m 18 years old I'm a student.I live in Russia,Moscow.I love art,everything creative,nature,photographing,reading books (especially manga

),watching animes and walking around the Moscow.
I'm introvert,shy and complex.But with close friends or in the Internet I can be very talkative and funny.Also,I'm really kind,sweet,caring,can be silly as a kid,independet as a cat,a little bit lazy...as a cat XD and very dreamy :3
And I can be VERY emotional!
I'm not a professional artist,I'm just a hobbyst,but I put works all my love and effort.But some of my old drawnings are really crappy(for me XD).My art is really different,sometimes traditional,sometimes digital...sometimes it's a craft or photo

!So my usual instruments are pencils,ink pens or my smartphone.
RELATIEVS:

-Sis
FRIENDS:
















:thumb421404131: :thumb421404278: :thumb421404139: :thumb421404175:
:thumb421404298: :thumb421404150: :thumb421404170: :thumb421404238:
:thumb421404187: :thumb421404206: :thumb421404225: :thumb421404396:





:thumb351273480::thumb351273994::thumb351274194::thumb351274314:
:thumb351274451::thumb351274718::thumb351274862::thumb351275000: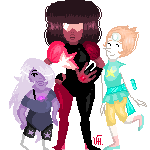 :thumb544588275: :thumb544582604: :thumb544582840: :thumb544582969:
























Get a FREE visitor map for your site!