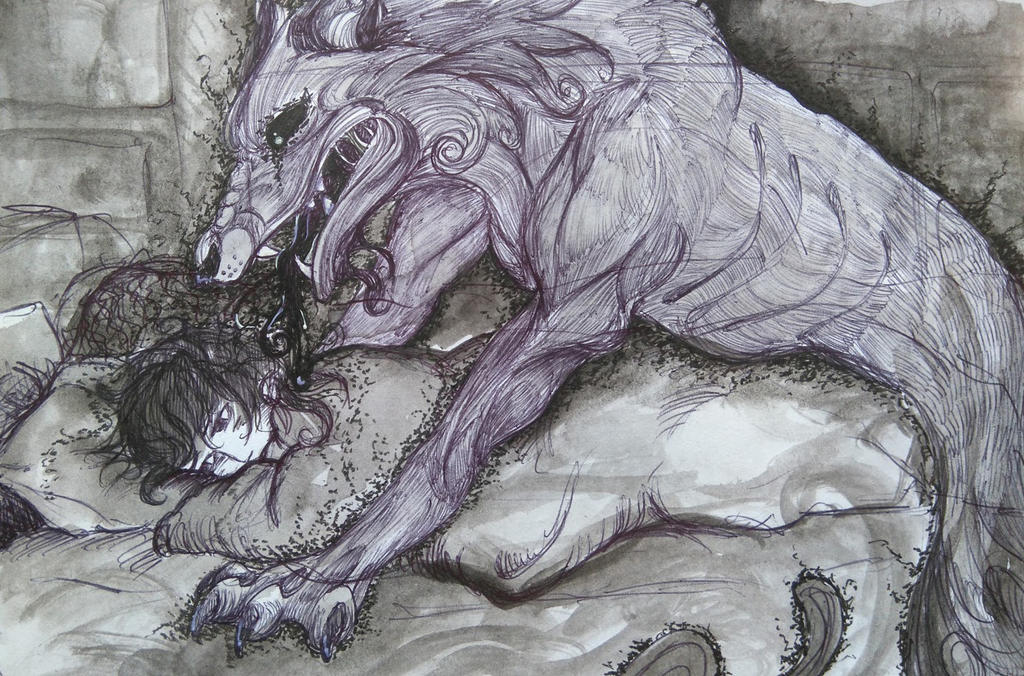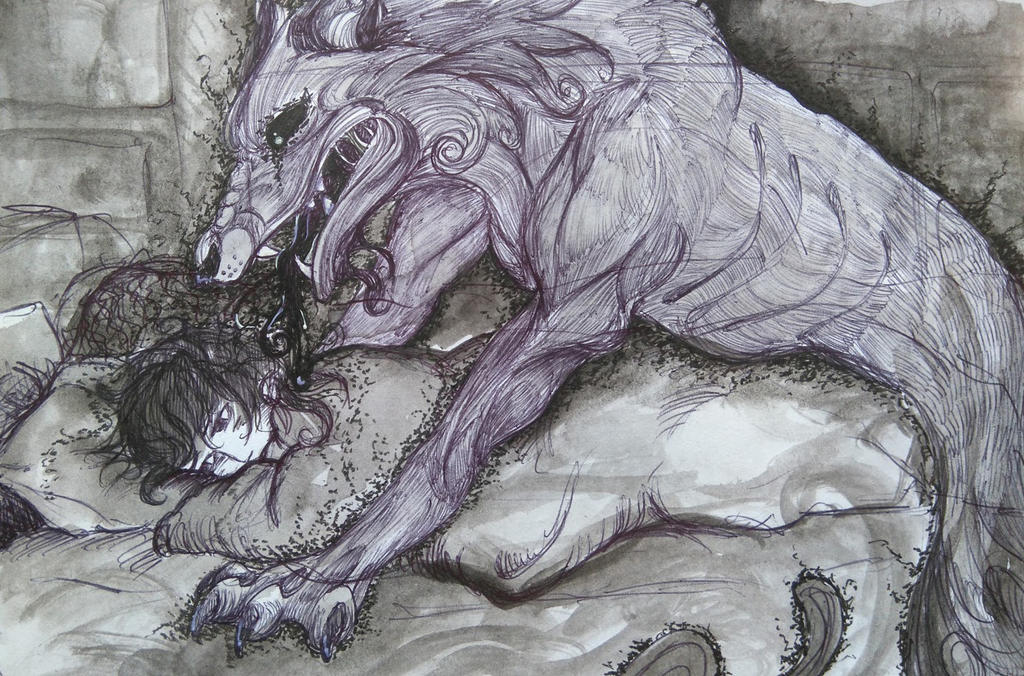 Watch
A doodle to depict how I feel when depression hits. It follows me round for a few days like a curious dog, waiting, then creeps up and lies on me when I'm asleep, whispering foul things in my ear. It puts all its weight on me so I can't get up, can't breathe properly, can't do anything without it's heaviness, all the while whispering and hissing.
Then eventually it gets bored and slopes back off into the darkness for a while.
Things that help keep it at bay: Dogs, sunshine, the outdoors, pictures of beds (?) Jay, the gym, talking to my mum, painting, boats, dogs again.

It's ok to ask for help.

I like the fact that you added it's OK to ask for help at the end of your talk about your work.......so many people don't ask for help and it's sad that they struggle alone
Reply

Thank you, it took me a long time to realise what was happening and then even longer to realise that I could talk to people about it.
Reply

I struggle with the same thing....sometimes people are understanding especially if they have been through it....though u still get some people who don't have a clue....but generally I think it's easier to talk about mental health these days....your work even though it's quite dark as it's portraying something very difficult is very powerful and captures those dark days very well....

Reply

Reply

Even though this is a sad theme, I think your drawing looks great! When looking at this, you can instantly tell it's about feeling lonely and sad. Keep up the good work and also good luck for the future! Hopefully the dog will stay in the darkness and rest there forever.

Reply

Many thanks for such a kind comment!

He's stayed down for a while now, hopefully he won't come out any time soon

Reply