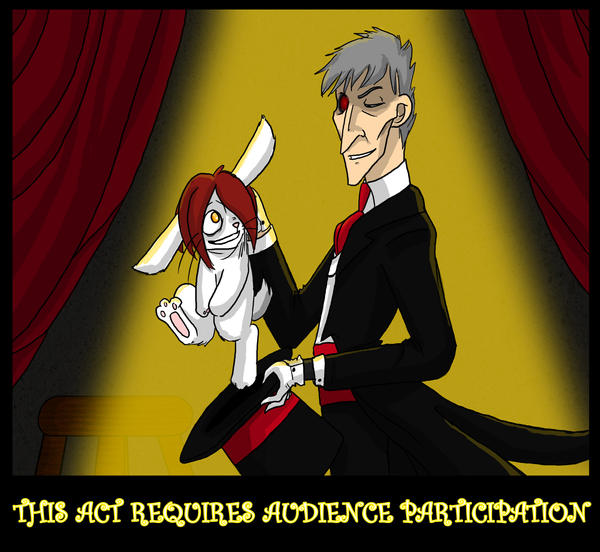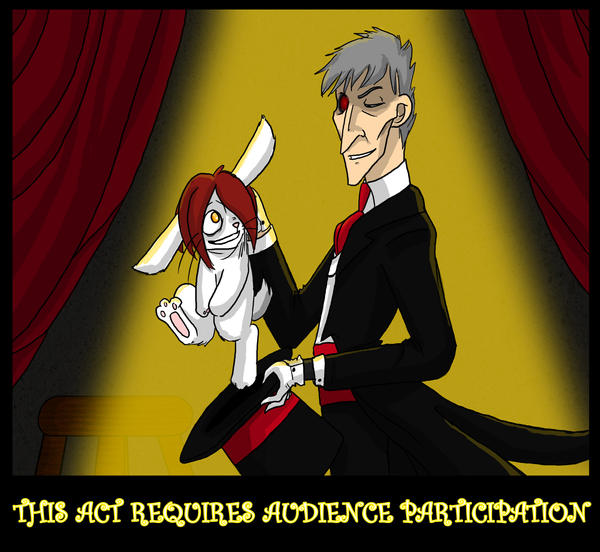 Watch
Page 1:
[link]
Page 2:
[link]
Page 3:
[link]
Epilogue:
[link]
Metaphoooor? Or just plain odd and random?
Pumpkinetics came up for the title, but the image was all meeee.
Page 1, has been renamed..page..1..El Oh El. This long title won't fit on the space allocated for the image title XD.
Fun fact: he suggested this title for round 1, not 2. It still works, but the reference is more emblematic. Maybe page 2 might explain a bit more methinks hee?
I feel crumby, doing a title page for round 2, but not 1. Hmm. But 1 was in full colour, 2 is greyscale..Suppose it balances out 8D
Magicians=disappear when no one is looking=tricky=LC Yey!
Bunnies = Adorable = Are lonely creatures, will die if they become lonely = Zypher!
I want a Zypher Bunny.
Edit: Fixed typo hurr.
Edit: Textures from
[link]
and
[link]