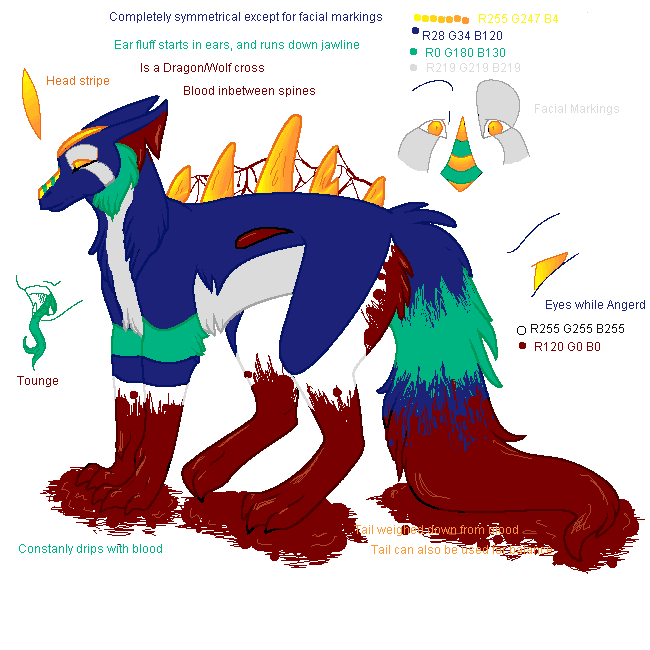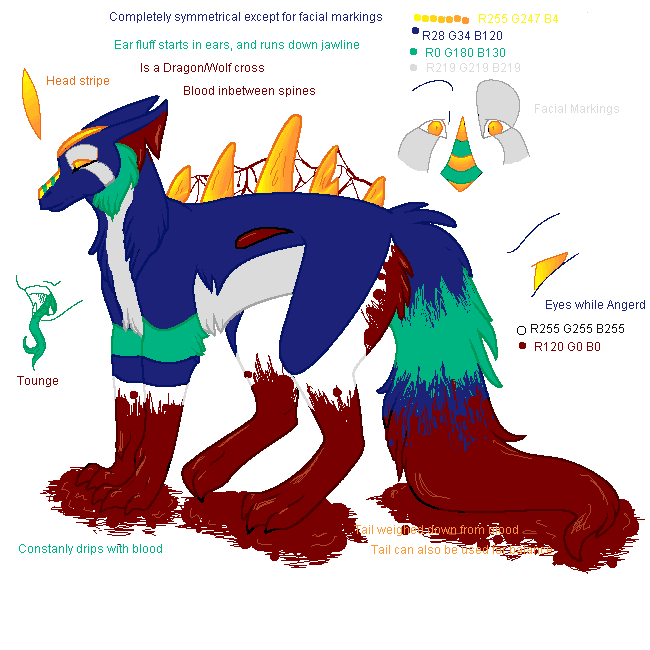 Watch
My fursona reff

fursona and art (c) me

You fursona's hot :0 We should totally make babies <3
Reply

This is too cool. -faveplzomg- I only 1 crit. I think the legs should be closer to the tail... unless it's supposed to be that way. xD;; Great job with the blood! ..<< That tail owns me. @w@ <3
Reply

xD Yeah it is, cause I can sort of use my tail like another leg (like a kangaroo or monkey* see the lil discription down below the tail?
Reply

I love eet

The blood dripping from it seems so unique, and, I like his fluffy chin XD
Reply

Squee~ It's cute! (Leave it to me to think of something like this as cute.) *adds to favs*
Reply

I think the blood on the spikes is very original. I love it.

Reply