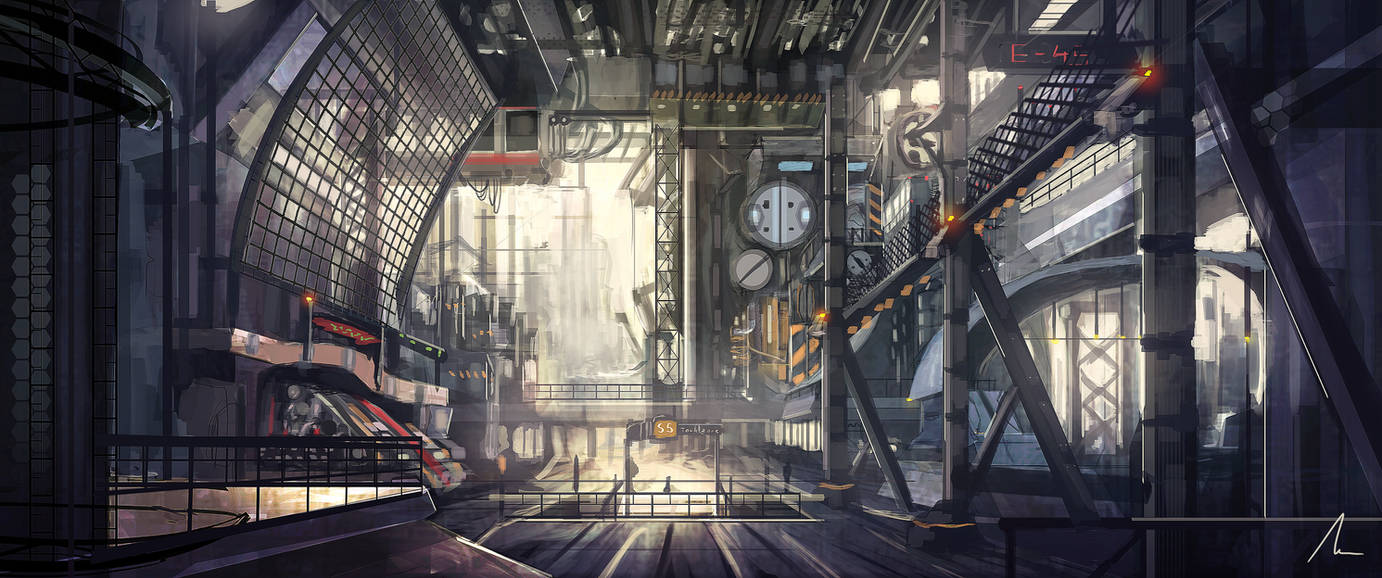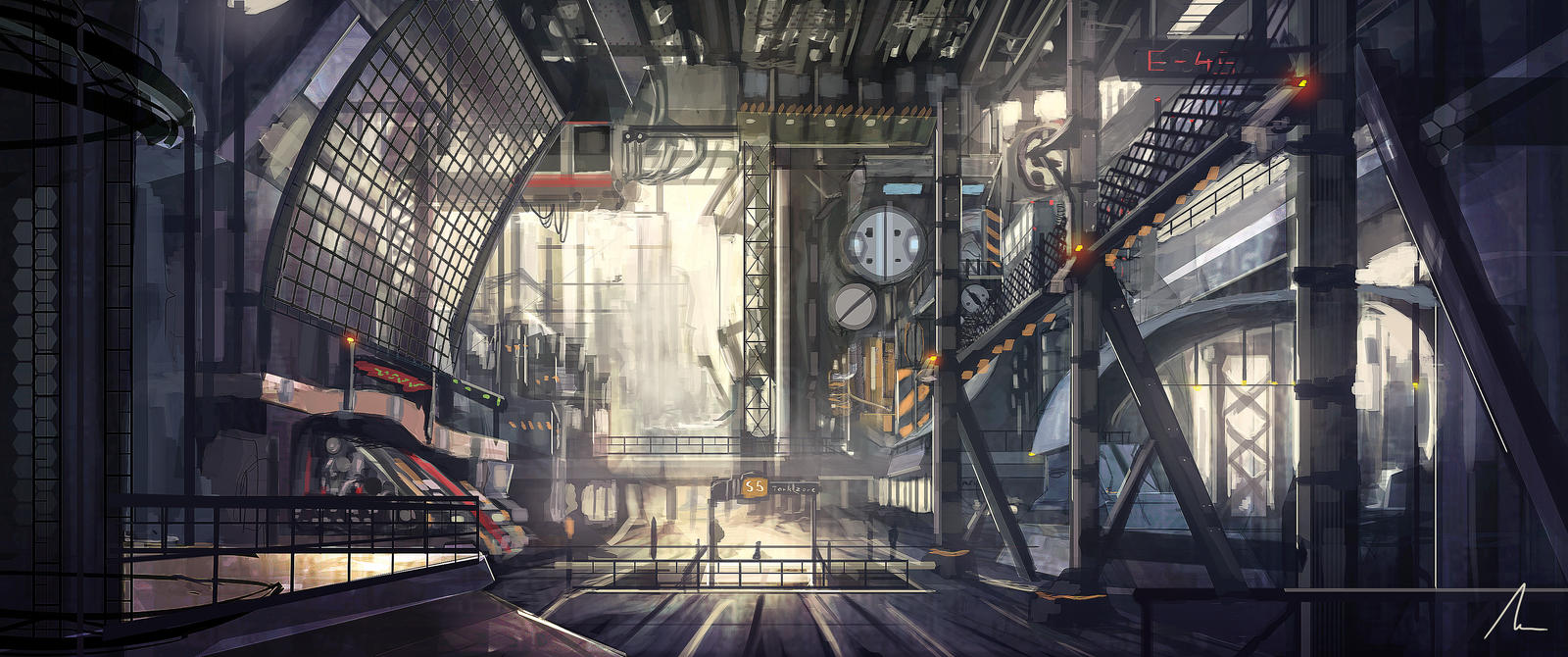 Watch
This is part of an industrial district designed to store and maintain vehicles in a post-modern setting. The smoke creates a constant haze in the factories. In this area, smoke means prosperity, as it means that there is production.

Потрясающая работа... От таких порою даже дух захватывает.
Reply

That's really amazing! Don't know why, but it made me think of Imperial Boy. Awesome job!
Reply

How were you able to the perspective so accurate? Did you plan it out first, or do it from heart?
Reply

Reply

Read the description!
The link to his 'work in progress' clearly shows that he created perspective guidelines at the early stages.
Reply

Reply

This is brilliant, love this very much

Reply

I guess if there's no boobies in a picture it doesn't make the front page... That sucks! You're amazing!
Reply