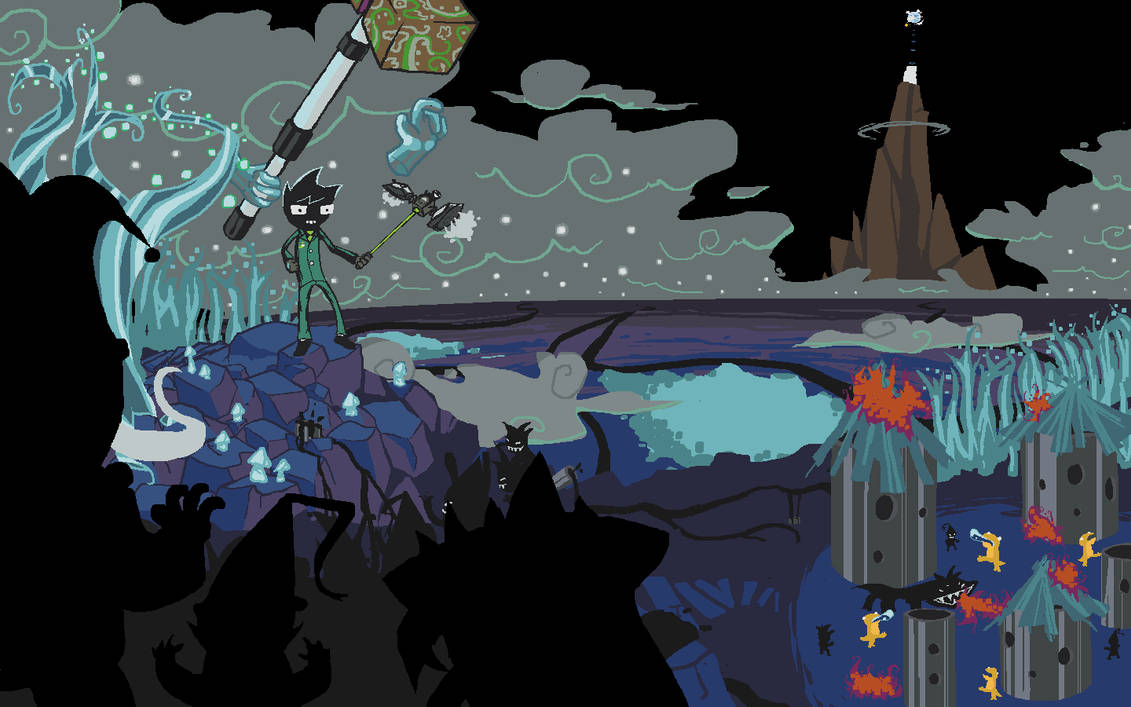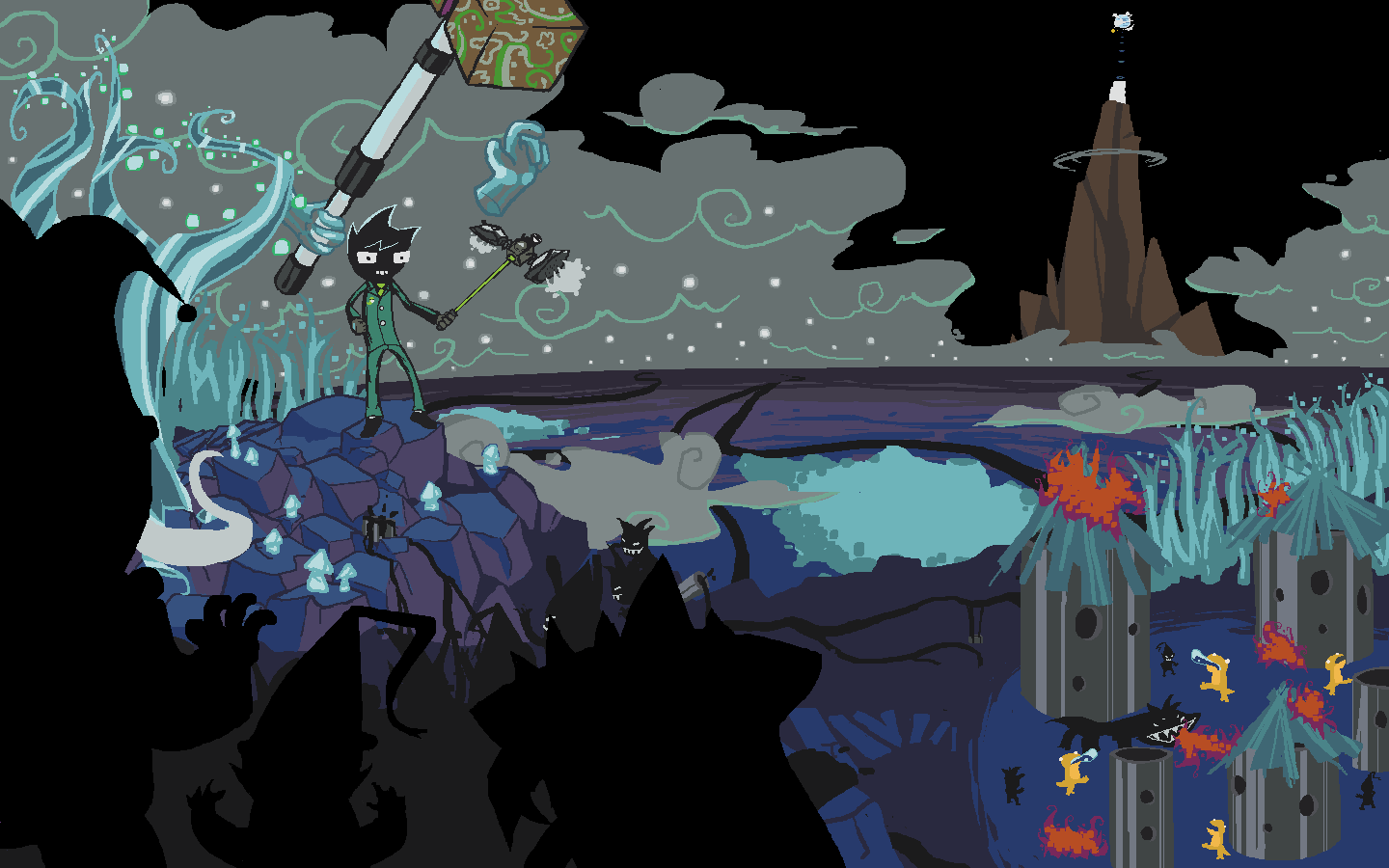 Watch
So hey, I was going through the archives for Homestuck on MS Paint Adventures the other day and I thought it'd be cool to draw a huge-ass wallpaper based around this page, (
[link]
) and it pretty much escalated from there! I spent the better part of two days working on this, and I strongly recommend you read Homestuck if you aren't already as it's an incredible webcomic with an epic story!!

Feel free to resize this to whatever size fits your monitor best!
MS Paint Adventures and Homestuck copyright of Andrew Hussie.

This is really really really cool! I love all the detail, like John's house and the gates, and all the imps.
Reply

Holy shit.
That's all I can say. 80
Reply

This is a wonderful style. And John looks badass on this.
Reply

Thanks! I would have just had John ruining imp ass like apeshit-fucking crazy, but that's clearly too awesome for one wallpaper of such a small size!
Reply

I saw this in the forum but never got a chance to comment on it. Everything about this picture is extremely awesome. Thanks for the new background (:
Reply

Thanks a ton, that's encouraging to hear! I tried to set it on my own, but vista automatically jpeg's it like the asshole it is.

Reply

oooh I really like this! You gave it a nice sort of style, I think.
Reply

This is really beautiful. I love the way you colored the trees especially.
Reply