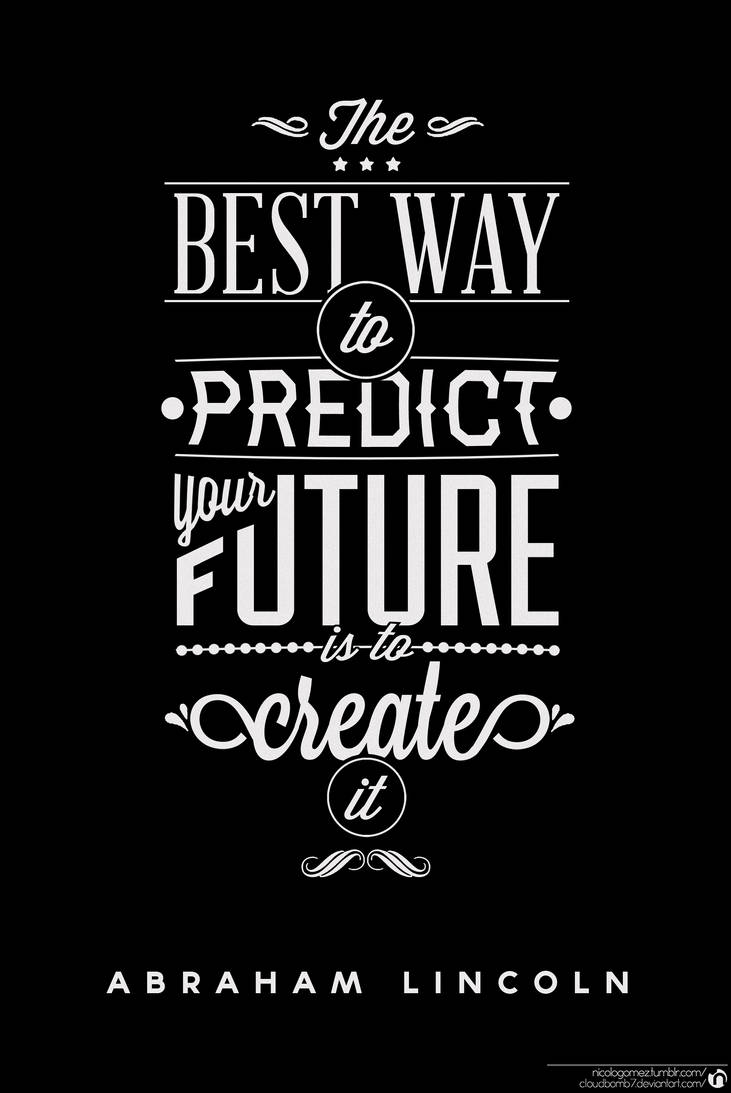 The best way to predict your future is to create it.
Don't forget to comment and add it to your favorites. Thanks!
Watch me for more.
Check out also my other arts.
Follow me on
Tumblr
nicologomez.tumblr.com/
Behance
www.behance.net/nicologomez
Copyright Šnicologomez All rights reserved. My images may not be reproduced in any form without my written permission.

Hey! I'm wondering if you sell these for posters. I would love to have this framed.
Reply

hello, I'm a design student, I have a college project where I am designing a design magazine, I have a Typography section. and I was wondering if you would allow me to use this picture in my magazine. of course it will be credited to you. the magazine is just a college project, so it is not for publishing purposes.
Reply

the "r" in "your"...

Reply