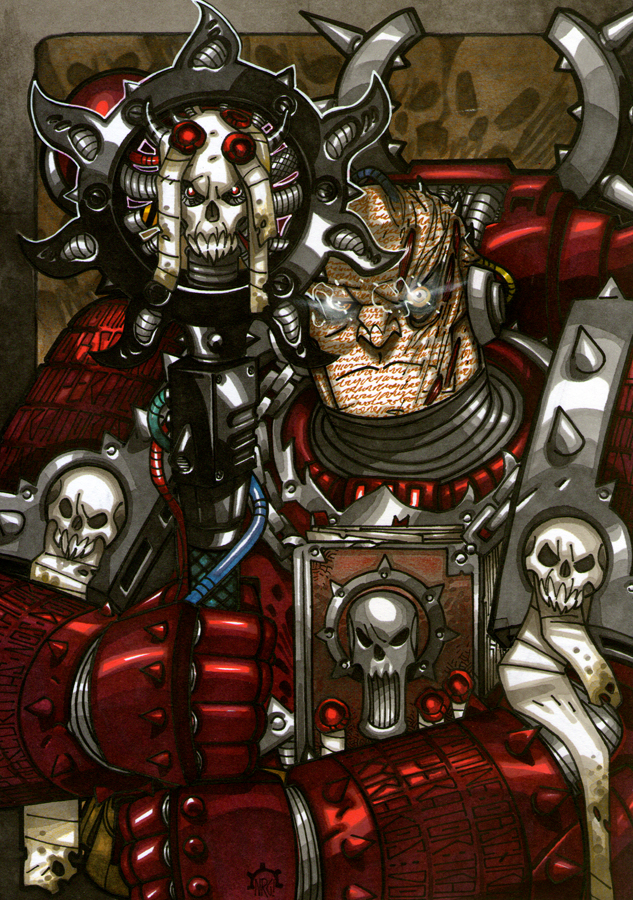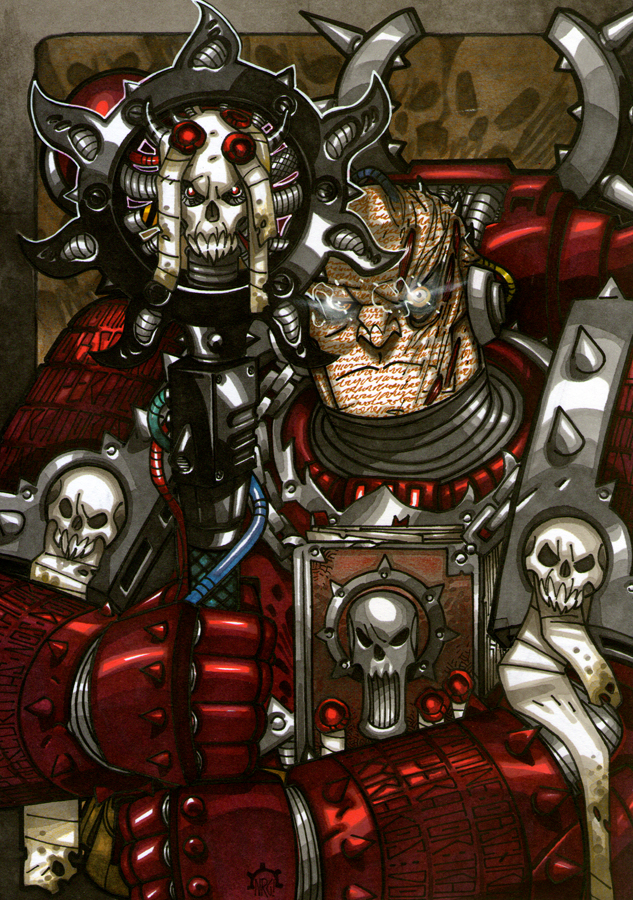 Watch
Happy Friday, my dear watchers and watcherettes!
There's not been much activity here lately due to my nightmarishly busy schedule; that being said, I still try and update at least once a week with the work I can show you, so as to keep things fresh.
It's been a while since I've dabbled into the Dark Millenium, which doesn't mean I don't have (literally)
piles
of LONG overdue commissions relating to it to finish. I've just been slowly moving many projects forward at the same time, including these delayed pieces.
This illustration was a joy to render because I love the
Word Bearers
legion. In a universe were religious zeal is the default, these brothers are the embodiment of that. Using their teachings and channelling the dark forces of their masters through their dreaded
Dark Apostles
, the Word Bearers are a huge menace, not only physically, but also psychologically for The Imperium.
There's a lot of details I like about this image, the Dark Crozius and the Apostle's face being a couple. There's also the fact that I was able to use some very deep reds to work the armor color, which I love, as well as making some intrincate facial writing.
I hope you all enjoy this one and I expect your thoughts and comments as usual.
Thank you and hope you have a great weekend!
Nic.-
© Games Workshop Ltd. 2015