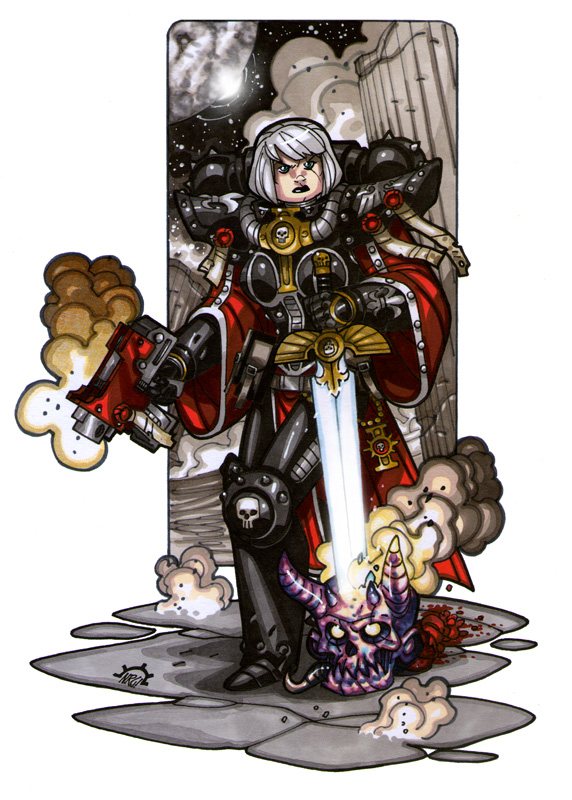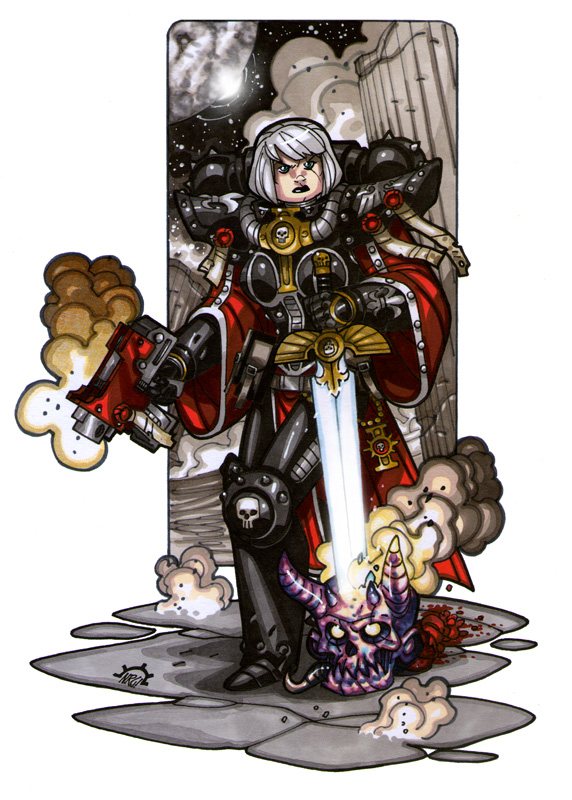 Happy Monday, folks!
Well, last week went down in flames again with deadlines, so I apologise for not uploading daily as usual these days; with any luck, I'll be able to do so this week or at least show you some of my other work as it is given the green light to disclose

I thought I'd kickstart the week with one of my -now regular- MiniCharacter pieces, which serve as a warm-up before diving deep into work and also as a side-commission to folks who've waited very
long
for theirs. I've also received requests and been asked for commissions of these kind of pieces themselves, so I'm very grateful for all the positive feedback you've given me, especially considering it is a bit of a departure from my
'established'
style.
Since there will be a lot (and I do mean a LOT) of Dark Millenium filling my days for the months to come, it seemed appropriate to illustrate one of the Emperor's finest; or a Bride of his, anyway

It's been entirely too long since I drew a sister from the
Ordo Sororitas
, so this was a rediscovery of how awesome these women can be. They were my first choice as an army back in the day when I was first starting to dabble in the Warhammer 40,000 community and it's a shame that they've not been given some new miniatures in a while. But despite not being updated, their design still rocks and shows the core of what the grim darkness of the far future is all about.
So, I hope you enjoy this one and get ready to see more Warhammer from me in the near future.
Have a great week and see you tomorrow!
Nic.-
© Games Workshop Ltd. 2016