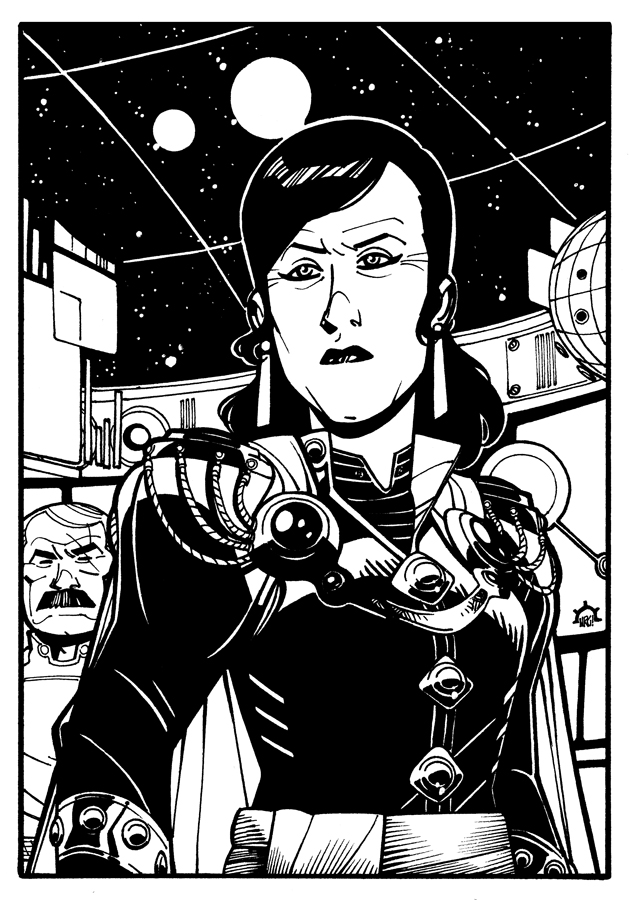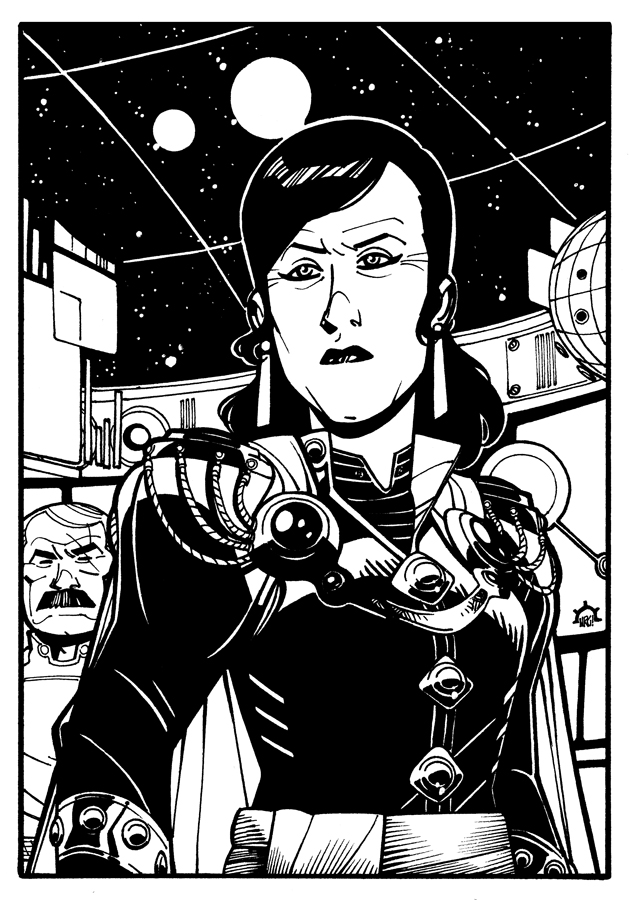 Happy Monday, folks!

FREE MARS updates usually happen on Fridays, but the latest two ones have been so busy, that I missed an update and the next I couldn't upload here. Thus, a Monday treat for those following the adventures of The Sisters Grimm and the revolution on Mars.

In this latest piece, The Jovian Guild makes a swift appearance to help the aforementioned revolutionary forces with their mighty armada

It's great to be able to explore more corners of this saga that we only briefly touched upon in the previous tales with these illustrations. I had an amazing time designing the spaceships and naval themes of the Jovians back in the day and, as usual, I hope to be able to expand them in future installments. I'm not the best when it comes to industrial design, but I try and do my best to learn and give my concepts a really lived-in, utilitarian look that would be feasible with the future's technology to build.

I hope you enjoy and thank you for watching as usual!

Nic.-

Where can we have more informations about the fiction ? It seems great
Reply

Well, right now the website that hosted the comic has been permanently removed. But we're looking into building an archive with all of the previous tales, so I'll keep you informed. Thank you!

Nic.-
Reply

This splendid admiral is even more impressive than the moustache on her spear-bearer - and that takes SOME doing, look at that thing!

Reply

You can't have a first mate without a moustache; it's a naval rule!

Nic.-
Reply

Unless, of course, that First Mate is female (in which case a moustache is encouraged but purely elective).
Reply

You often depict all sorts of characters, I am pleased with the variety!
Reply

Thank you very much! I sometimes feel like I jump from one thing to another too much, but I can't help variety in my work, lest I become bored.

Nic.-
Reply

Hmm. That is an interesting attitude.
I am no person to tell you to take your time onto those compositions.
Reply

Reply