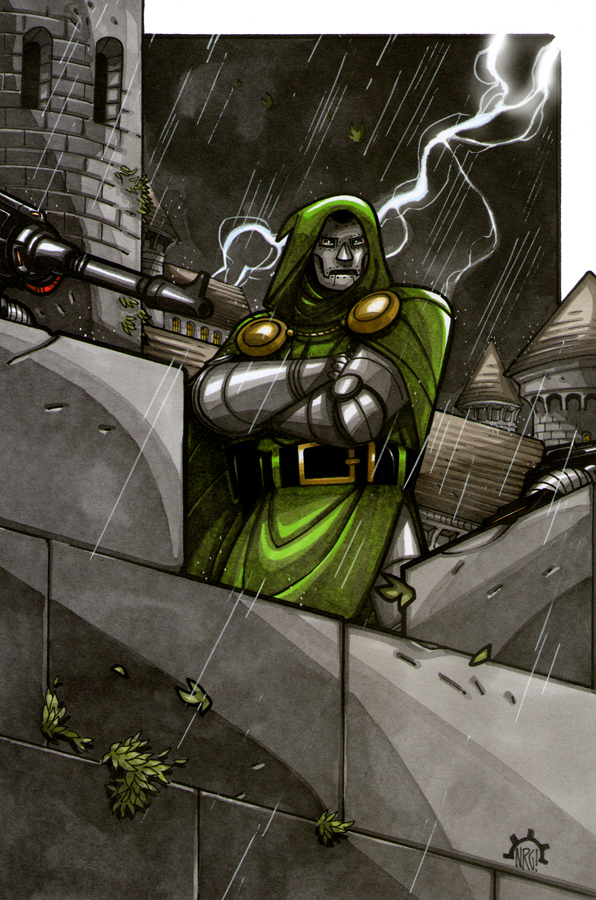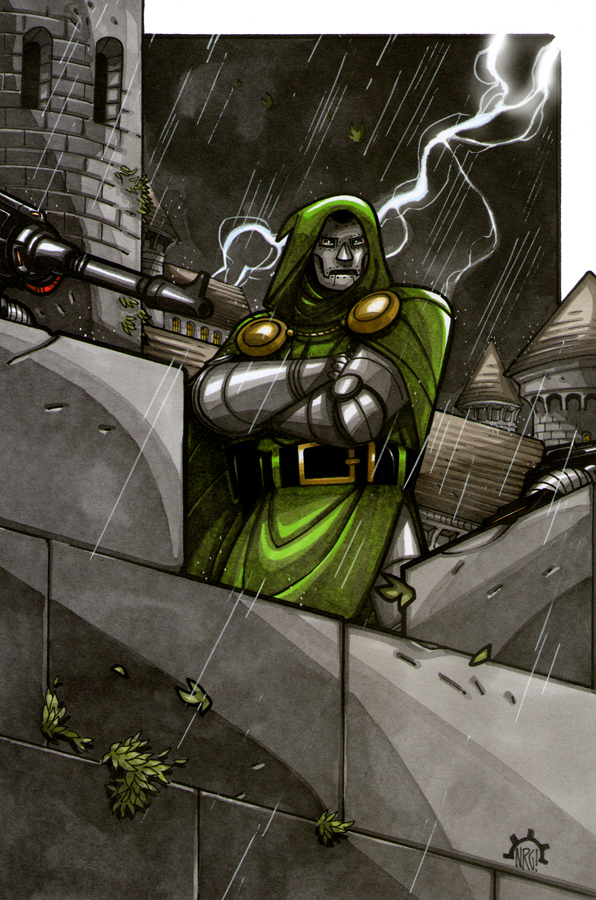 Watch
Hi again, dear watchers and watcherettes!
In lieu of the latest
Fantastic Four
film (which I had the chance to watch) and all that's been said about it, I went digging through my old files and found this illustration of the infamous
Victor Von Doom
I never posted anywhere and thought appropriate for the ocassion.
It will always baffle me why Hollywood producers/directors/executives would find any idea
ridiculous
or 'not fit for the screen'. While I agree that some things are very difficult to translate from one medium to another, it isn't impossible to at least keep some of the original intention to the character adaptation so as to tap on that which made it great in the first place. Dr. Doom, a classic, archetypal villain, has a few characteristics that made him and continue to make him one of the greatest creations in the Marvel Universe. He's a super-intelligent, brilliant dictator, who's got a whole country to pitch against his foes and the world! If that isn't a great premise I don't know what is. And I don't think anyone would argue that taking that original incarnation is closer to the real world than having him spew mutated death rays from his heavily altered superhuman form to the titular heroes. It's easier to believe a crazy ruler of some european country would fashion himself into a demi-god, that a teenage hacker would get super-angry at being dissed by the cool kids; okay, maybe both can work

I think the only thing that
could
cause some trouble would be the classic design of Doom. But in the post-Avengers world where people actually love a guy with a horned helmet, I think with some updates, the look could definitely pass the audience's tests.
And not everything can be turned into grimdark either. I think the greatest achievement for any director working with the Fantastic Four would be to keep their upbeat tone without making it silly. Turning it grimdark is the easy way, I think.
In any event, I hope you enjoy this take on my favorite villain and I'll see if I can dig up some more old artwork from my beloved Fantastic Four.
Have a great week!
Nic.-