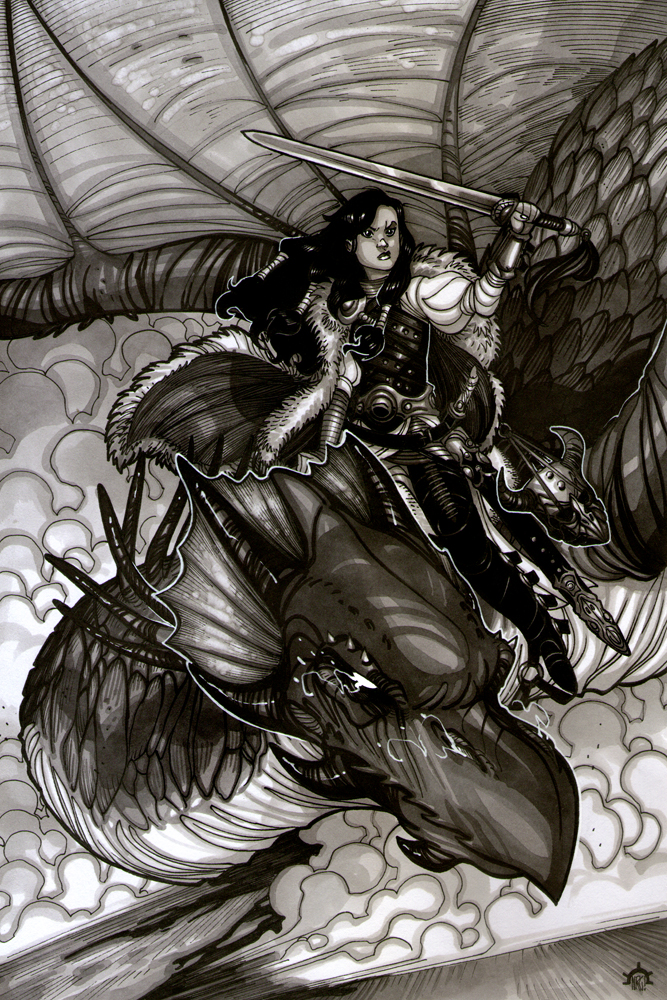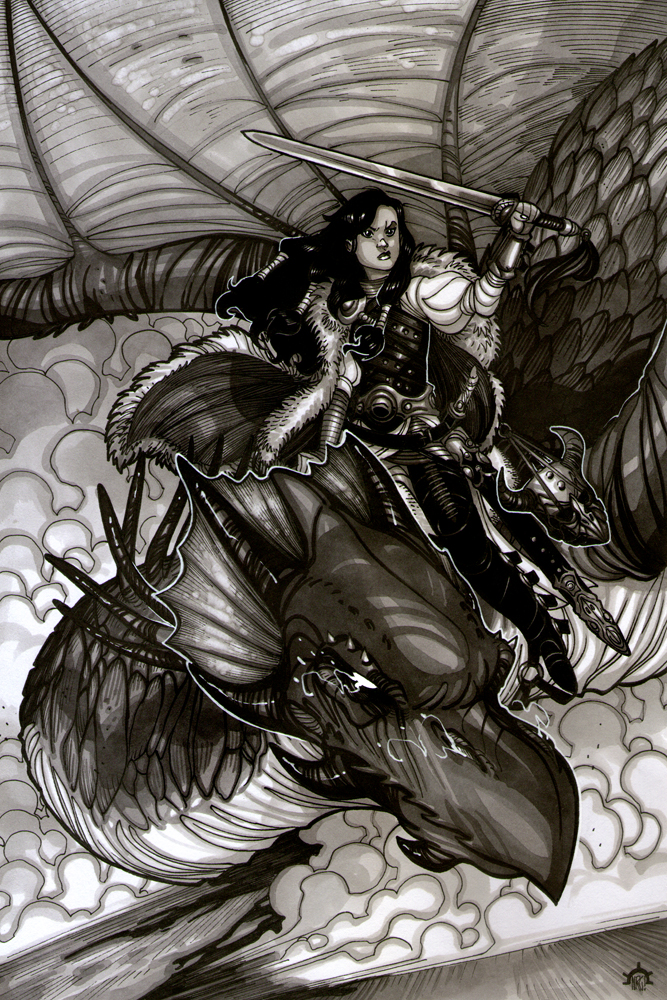 Watch
Happy Thor's Day, folks!
As you know, for over a little more than a year, I've been working almost exclusively for the fine folks at
Ragnarok Publications
which merged with
Outland Entertainment
, the company for which I already worked. My duties, as amazing as it sounds, include being the in-house illustrator for many of their fabulous books and I've been itching to show you what I've been doing for this particular anthology for a while now

"HATH NO FURY"
is a collection of fantasy, science fiction, and urban fantasy tales by some of the leading proponents of female characters in the industry. These stories feature leads inspired by women from literature, history, and film—exciting and intriguing characters in the vein of Ellen Ripley, Lara Croft, Joan of Arc, Marvel's Black Widow, La Femme Nikita, Katniss Everdeen, Hermione Granger, and Furiosa. Of course, I couldn't have been more grateful or honored to take on such a significant book and I've given it my all to make each illustration I was assigned as powerful and strong as the story that it portrays.

"A Hero of Grünjord" is written by Lucy A. Snyder and it's an absolutely awesome tale that, as you can see above, involves dragons, alien invasions and a world that's so well developed even in this short story format that you can't help but wish to know more once you're done.
For the illustration itself, I not only read the story (as any worthy illustrator should) but I also got help from both the author and one of the book's editors, Melanie R. Meadors to get all of the details as close to her vision as possible. Especially when it came to the portrayal of the heroine Vinca, which I wanted to make sure was not the stereotypical 'femme fatale' or scantily-clad warrioress as it is such archetypes the kind of thing this book turns upside down and throws out the window (thankfully!). Dragons, as you know, haven't always been my forté, but when the tale is as engrossing as this one, this fabulous and majestic creature just leaped off my fingers.

You can check out the Kickstarter that was held for this anthology here: Hath No Fury

I'll keep you all updated as to where you can get the book once it's out and hopefully this image will prompt you to check it out!

Thanks as usual and see you soon!

Nic.-

Dragon raider is so awesome!!!! I love it!!!!
Reply

Loving the sepia tones, the dragon and the design of her armor.

Reply

I had such an amazing time drawing this that I had to stop and cherish the fact that I can make a living making these! Thank you for the kind words, Joseph!

Nic.-
Reply

Reply

Given I cannot decide whether this lady or her dragon is the more formidable-looking we can safely say you've done the concept behind this anthology Justice!

Reply


That's my job, my friend!
Nic.-
Reply

Oh boy oh boy! Now that definitely looks like it's worth checking out!

Reply