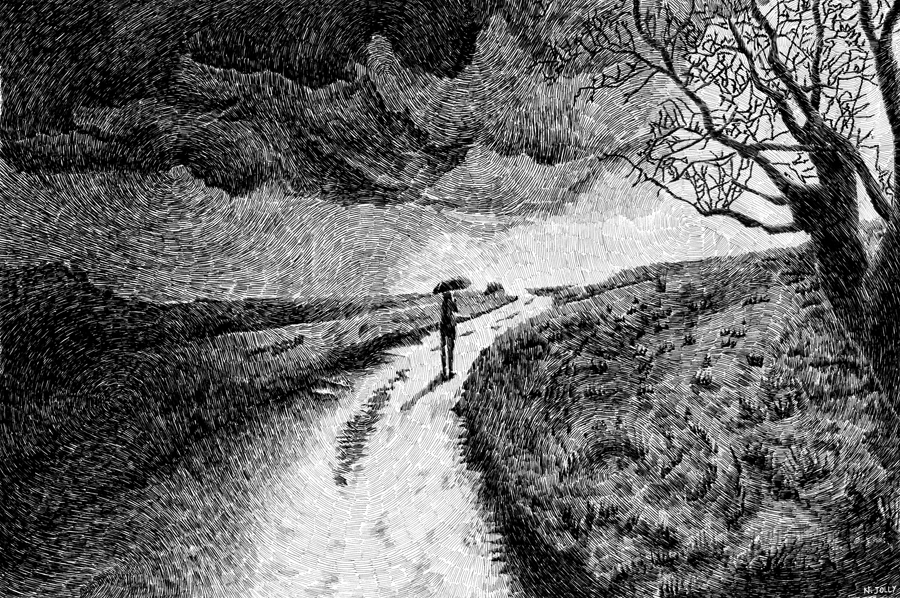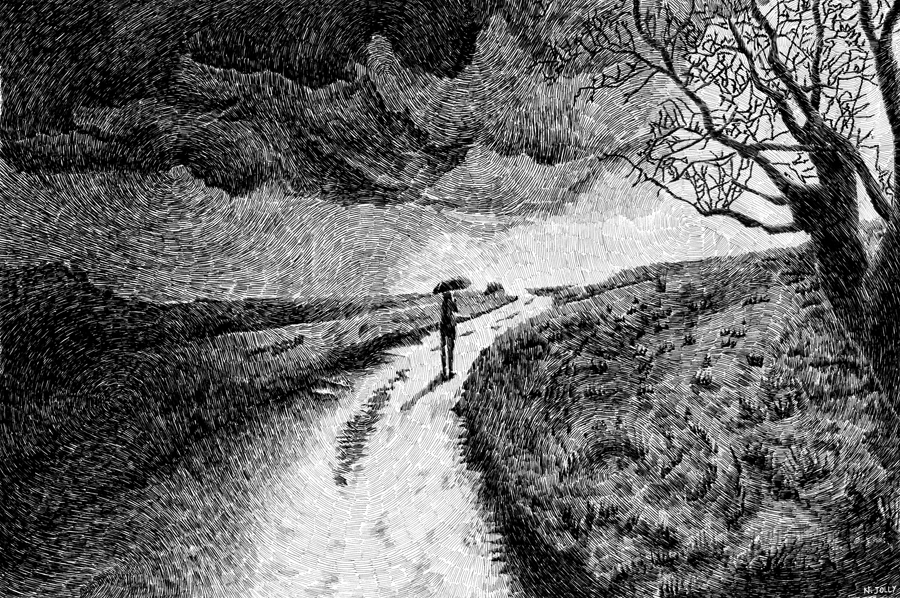 Watch
Fingerprint - Rain
Ink on paper 42x30cm.
My facebook Page for more works :

FACEBOOK NICOLAS JOLLY

Don't hesitate to leave a "like"

Shadows... as far under all of the only light in this picture. The shading is well made. You can see clearly how this was created. Beautiful in many ways on its own. Its mood seems sad but rather peaceful. The little person holding and umbrella looks just real. It looks like its an old picture from many years ago. The smudges and way the finger prints fuse together make it how may I say... unique. The perspective of the shadow and the demensions are almost real. It feels like you're standing on a ledge, it is raining and you and your friend are parting ways, you just stand in the rain with sadness filling your heart as your friend leavea you forever.
It reminds me of when I lost my friend dearest to me, it still haunts me... this picture brings back that sadness. But thats all in the picture from my opinion. As all artists know the phrase "beauty is in the eye of the beholder." -pablo Picasso. We all indeed know, this picture is the most beautiful sketch I've seen in ages...
The Artist thought this was FAIR
123 out of 128 deviants thought this was fair.