First off I want to thank everyone who voted for me in the first voting round of the Light Inspired contest. I won the Night Photography category and I am very proud I must say!
In case you feel like supporting i.e. voting for me yet another time, the contest is not yet over as
there are still the "Grand Price Winner" and "Reader's Choice" to be determined
.
My photograph "In Longing Spirit" as seen below is in both of the categories.
So if you want to support me
or just vote for the image you think should win (as I have already won one of the categories) head over to the light inspired page here:
Light Inspired Group
and do so.
Just for those who might have missed my last entry or aren't too familiar with my work, this my submission to the contest.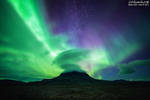 Thank you for your time and I really appreciate your support!