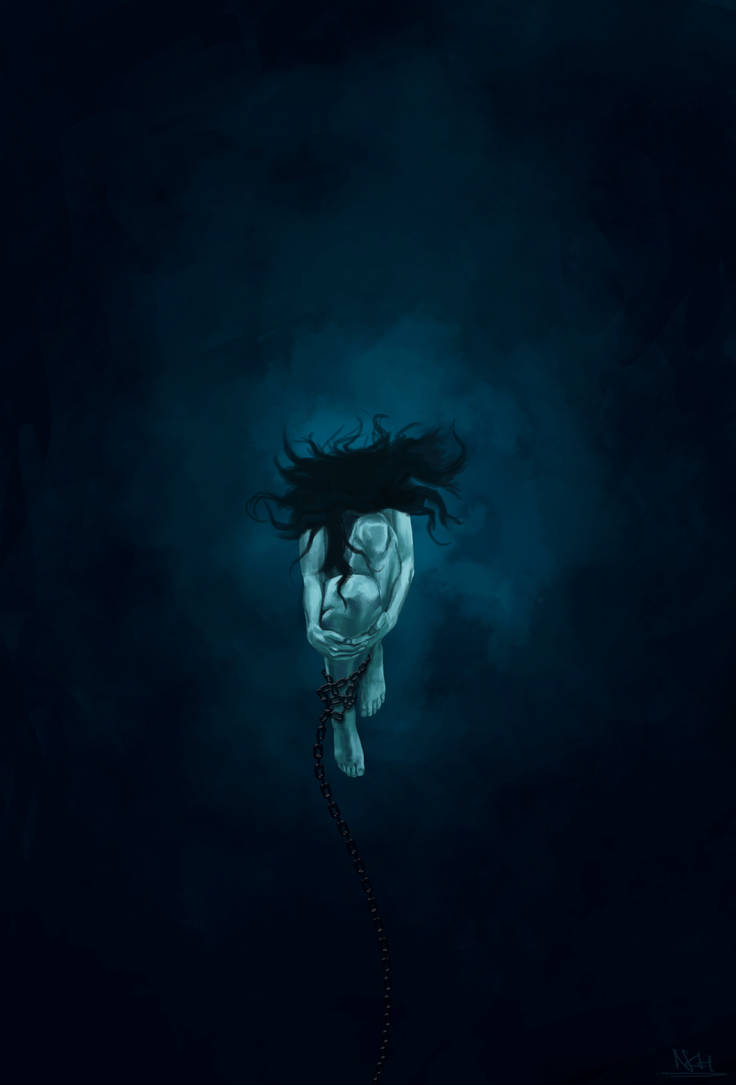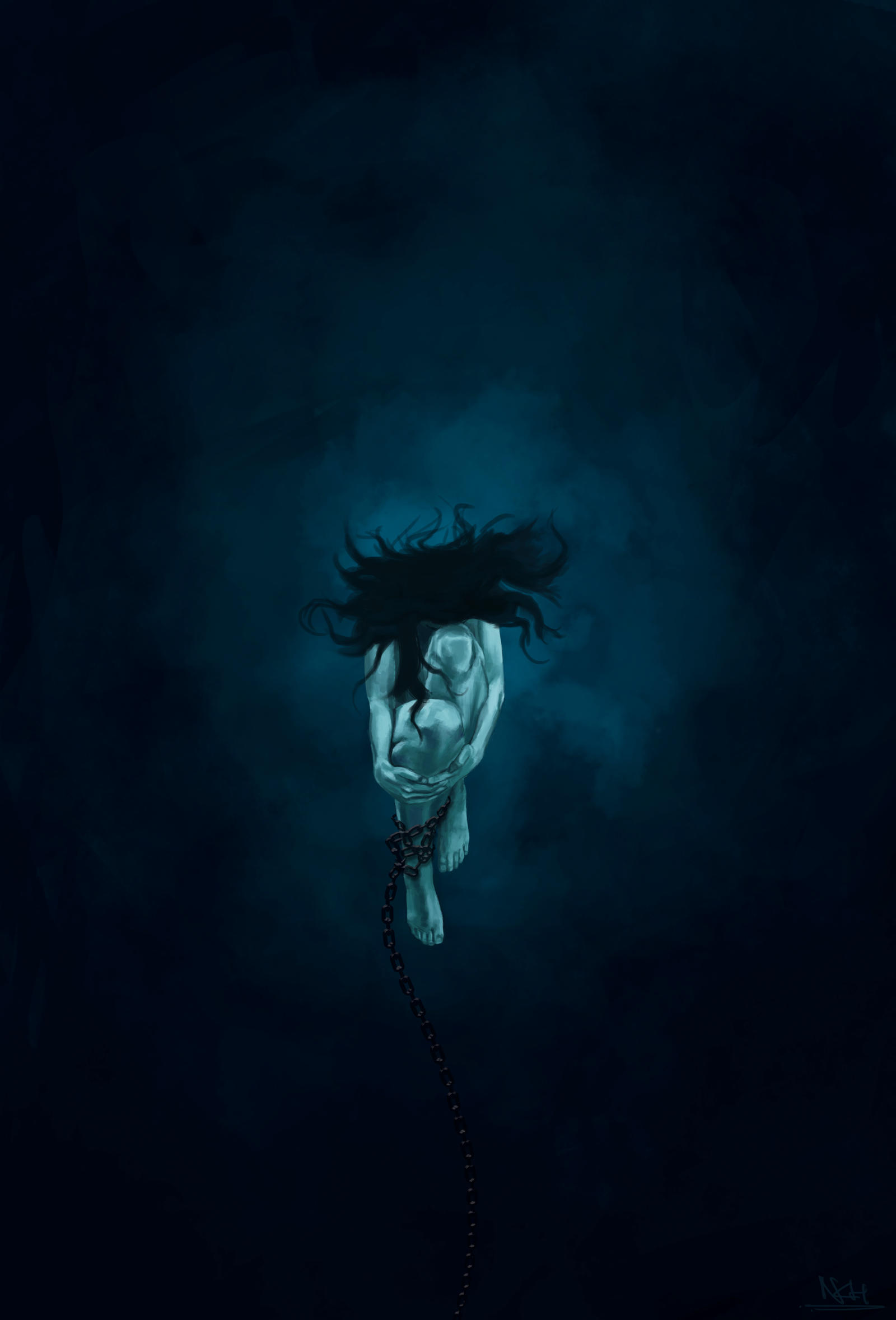 Watch
I'm back with another school final piece! Except, for A-Level this time

This piece is for my Fine Art coursework final piece - our theme was H2O.
The painting is supposed to represent how humans can no longer avoid or 'swim' away from the damage we are doing in polluting the ocean. I wanted the person's posture and body image to represent solemn, disappointment, guilt or grief to help reflect our feelings we have consciously every now and then, but continue to push away to the back of our minds.
The chain, which of course is man made and has supposedly been dumped in the ocean, which is preventing her from swimming to the surface shows that we can simply no longer ignore our responsibility for polluting the ocean and killing the natural habitats of so much life. I actually had an alternative idea for this part - I was either going to have the chain, but if not, an octopus leg wrapped around her leg and pulling her down (I still might try this idea).
Further info on the process:

Painted using Wacom Tablet Intuos 5 (non touch)

Painted on PhotoShop CC

Reference model: myself