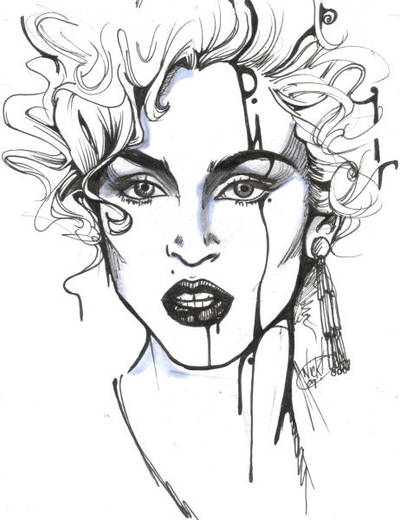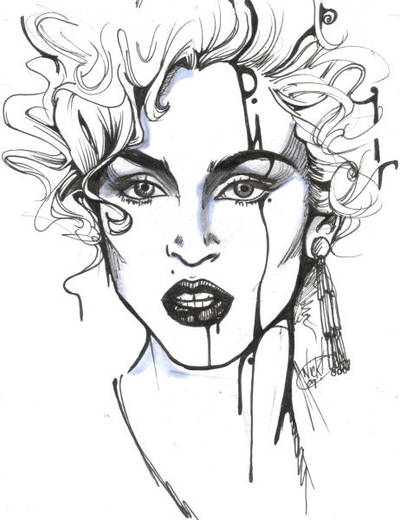 I was playing around practicing with my india ink pens and some prismacolor markers...y'know just trying out techniques, etc. I used Madonna as my muse for this session...from the 90's of course.


I love this!! Please email me thanks Matt
Reply

Reply

Love the linework you did with this. Her hair is really Madonna-ish. Awesome!
Reply

Waaoooww I like your style !! very gooodd work !!
I invite you to see this drawing
[link]
by hoping that you will put it in your favourites! please I need your opinions. On the other hand it will be necessary to vote once again! if you can put it in favourites to leave between 12:00: 00 AM (Pt) December 16.2009 and 11:59: 59 PM (Pt) December 22.2009!!
Reply

Enchanting!

† ♥ HAVE AN ENCHANTING FESTIVE SEASON ♥ †

† ♥ Seek out CHAMPY AND JOEL [link] ♥ †

† ♥ HOPE 2010 IS SPECIAL FOR YOU ♥ †
Reply