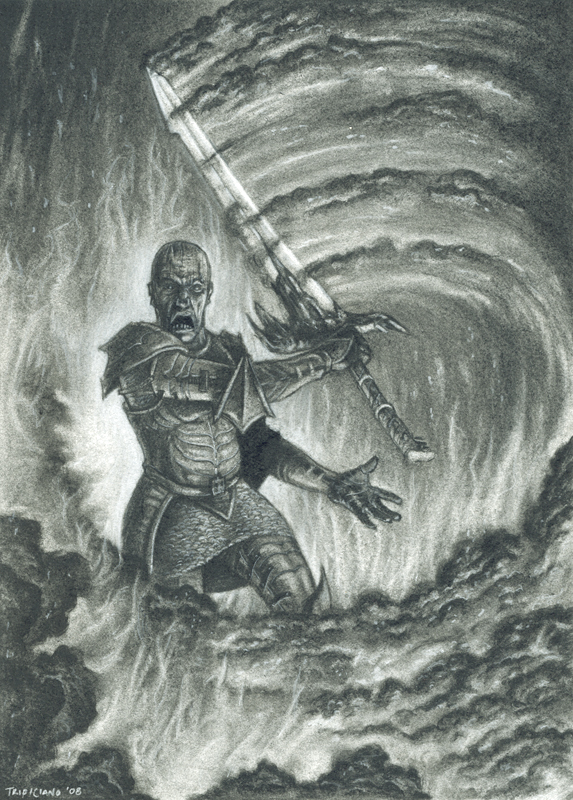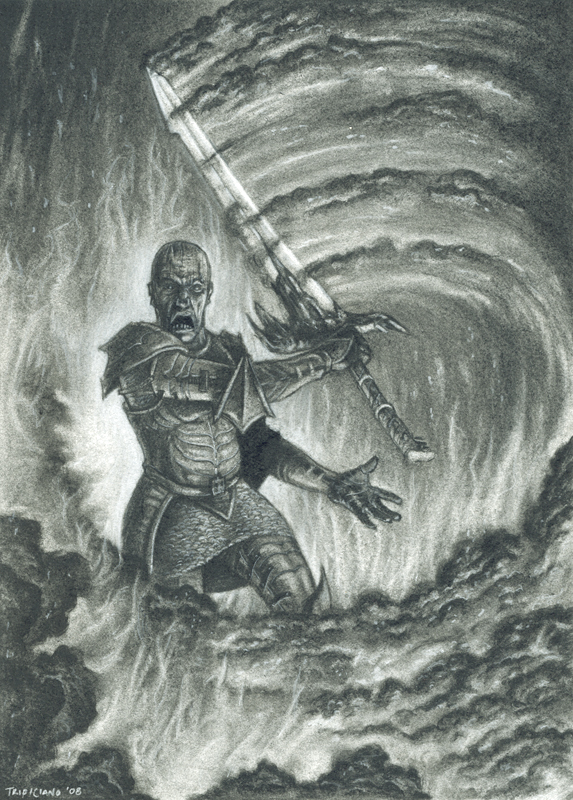 Watch
This is a refreshed conception of Sutr the fire giant from Norse mythology who comes with his flaming sword to destroy pretty much everything. Nice guy.

Charcoal on printmaking paper.

Oh my goodness this is amazing!
Reply

it has incredibly strong atmosphere in it. and it makes me wana get some charcoal tomorrow and try it out!
Reply

Thank you, I'm glad you like it. You really want to try it out?
Reply

What amazes me the most is the fact you consider this a sketch O_O
Reply

Well its a finished sketch, this will be used to make the finished painting. It isn't something that I whipped out in a few minutes. I'm really saying sketch just because it was done to help make a painting rather than to be a finished piece of its own.
Reply

Oh alright, well still its a magnificent piece by itself especially with all the detail and motion given by the background and flames

Reply