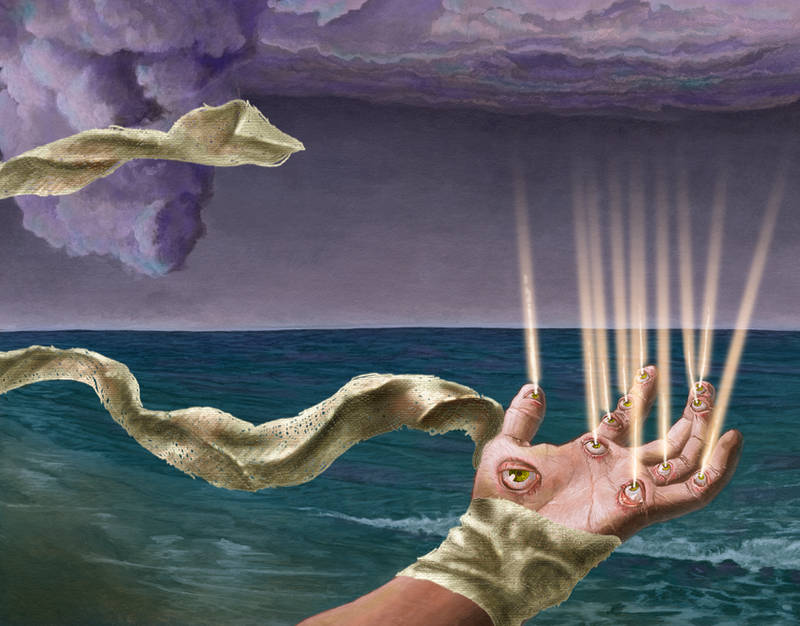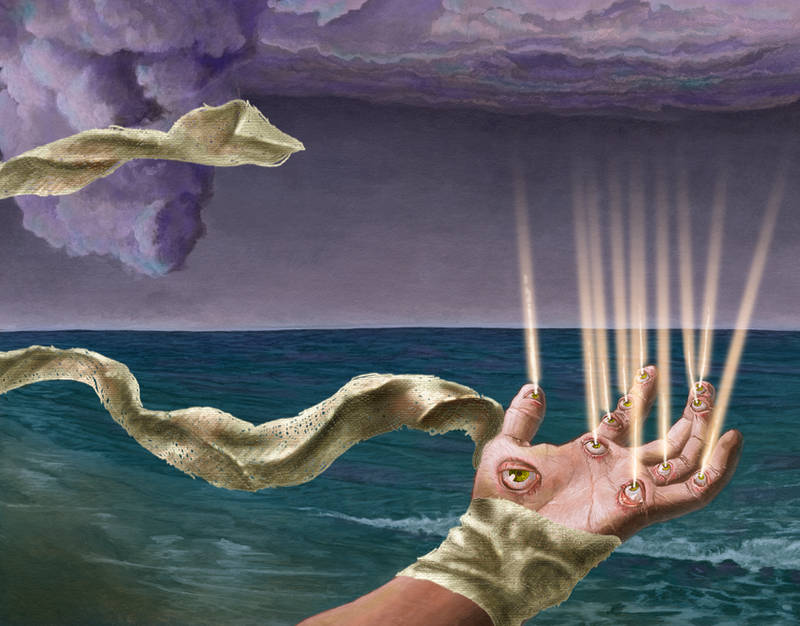 Watch
This is part of my senior thesis work. The idea is a series of Stephen King wrap-around book covers based on short stories. This one is about a retired astronaut who grows alien eyes on his hands. The eyes proceed to kill people and cause general havoc.

Acrylic greyscale with digital color.

Awesome

Reply

not bad, my friend. i also love this story!
Reply

This is my favorite King short story. That's what my avatar is from!
Reply

A long time ago I somehow got a Night Shift book with the eye covered hand wrapped in gauze on the cover. That anthology is what turned me on to short stories.
Reply

i am surprised no one siad anything about this work. its pretty awesome. idea and execution.
Reply

I'm glad you think so. I was sort of iffy on part of this, but it was probably one of the stronger ones in the series. Thanks!
Reply