Description
Whoops. Looks like someone took a picture of her while she was deep in thought (and recovery) and decided to use it for malicious purposes.
Believe it or not, this whole scene was inspired by a terrible post I saw passed around on facebook a coupla' years ago. It was this photograph of a little boy in a third world country lugging a wheel-barrel around by ropes loosely slung over his armless stumps. He'd just stopped so someone could take a picture of him. I'm guessing the original intent of the photo was to spread awareness of child labor in areas like that, to show how bad his and others' situation could get, but little could the boy or even the photographers have foreseen that douchebags on the internet would plaster "TELL ME WHY YOU CAN'T WORK," over the picture to guilt people in America who can't work because they have some disability or other. The original, simple and poignant message of "No child should have to endure this" was replaced with "LOOK AT WHAT THIS BEAUTIFUL LITTLE BOY WITH NO ARMS GOES THROUGH EVERY DAY, YOU DAMN LAZY MILLENNIALS!! HOW CAN YOU EXPECT TO DO ANY LESS?!! YOU BETTER NOT COMPLAIN UNTIL YOU'VE AT LEAST BEEN THROUGH EVERYTHING HE HAS!!!!"
And I'm just thinking "Pfft, you people pushing this around don't give a crap about that little boy. You're just using him to push your narrative that millennials are lazy. You'll forget all about that little boy in a week."
I didn't. It's terrible, what people do. But that kind of thing happens a lot, especially in the last coupla' years. People with a hateful agenda will find a picture or a video of someone who's made it through some bad times and use them (without their consent, of course) as the poster child of whatever movement they're pushing. Sometimes that person will speak out and say, "No! I don't like my face being used for this! I don't want you to push what happened to me onto other people! Stop it!" and they go ignored.
What examples of this can you think of?
It seemed like a pretty socially relevant thing to comment on in the comic. Wait 'til tomorrow to see what Minnow as to say about this.
That's it for now.
More Planet Ripple >>
nickinamerica.deviantart.com/g…
My website >>
www.planetripple.com/
Previous page >>
Next page >>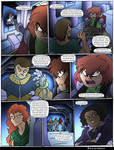 Start here >>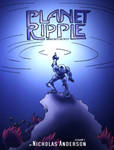 Commissions are always open.

Bust- $10
Full body shot- $20
+$15 for each additional character
+$15 for a background
Comic book cover/page- $30
Feedback is appreciated.
Image details
Image size
2563x6662px 9.2 MB

I once saw a pic of a woman (Islamic I think, but I'm not sure. Point is they weren't European.) besides a downed civilian and using her phone to contact help after a terrorist attack. Some altright fuckers (I think they were the extremist group Britain First Defence Force) had tweeted it saying she was casually browsing her phone in the aftermath. If there's a way they can indoctrinate people, the far right will do it.