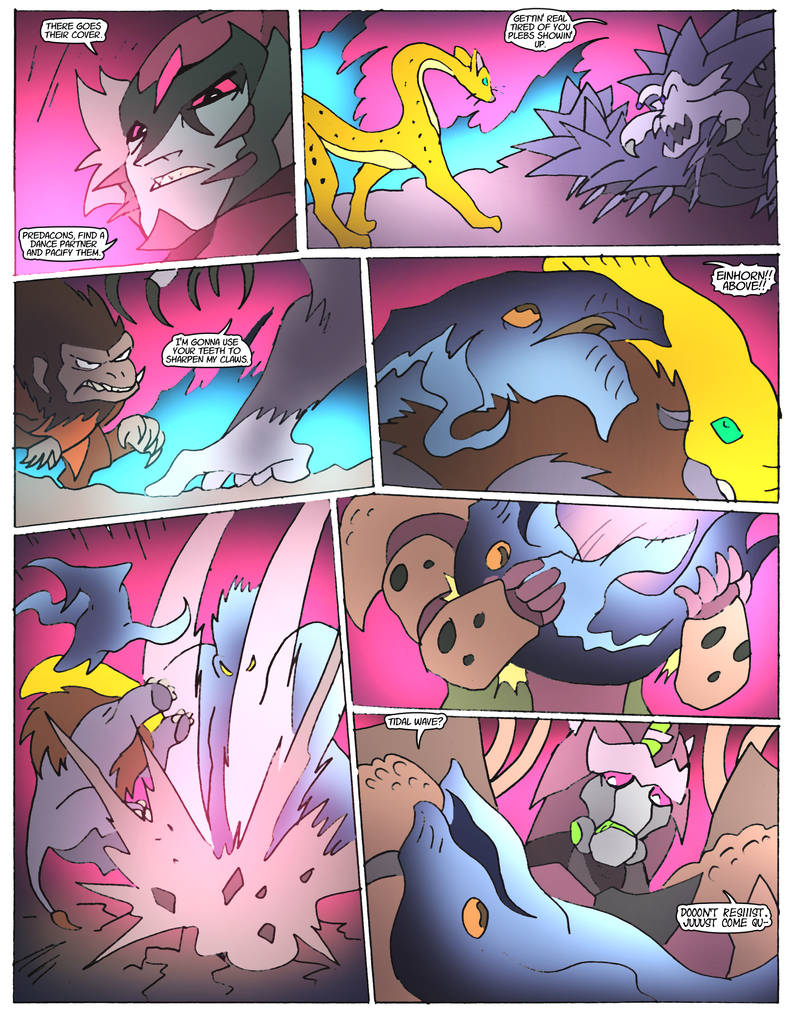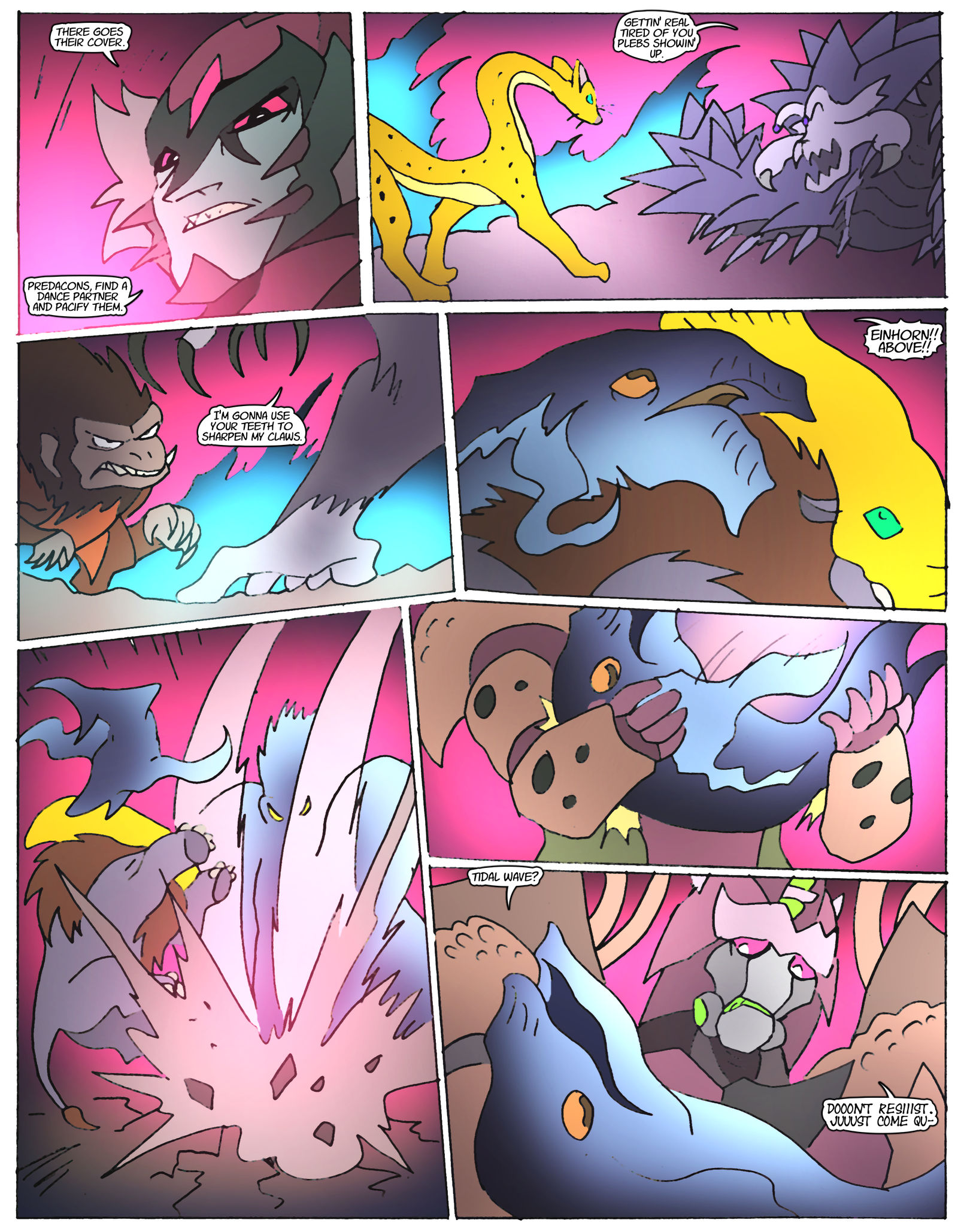 The bug in panel 2 reminds me of the taxxon from Animorphs.
Reply

Think about what both sides fight for. Preds genuinely believe they fight for their survival. Through motive of the Maximals is certainly noble and reasonable, motive of Preds goes deeper. At least in humans, survival of self is ancient, deep motivation, and people, being social creatures, also extend this on people they care about. Survival of you and your kin is naturaly stronger concern than survival of others.
Reply

That ain't what I call pacifism...
Reply