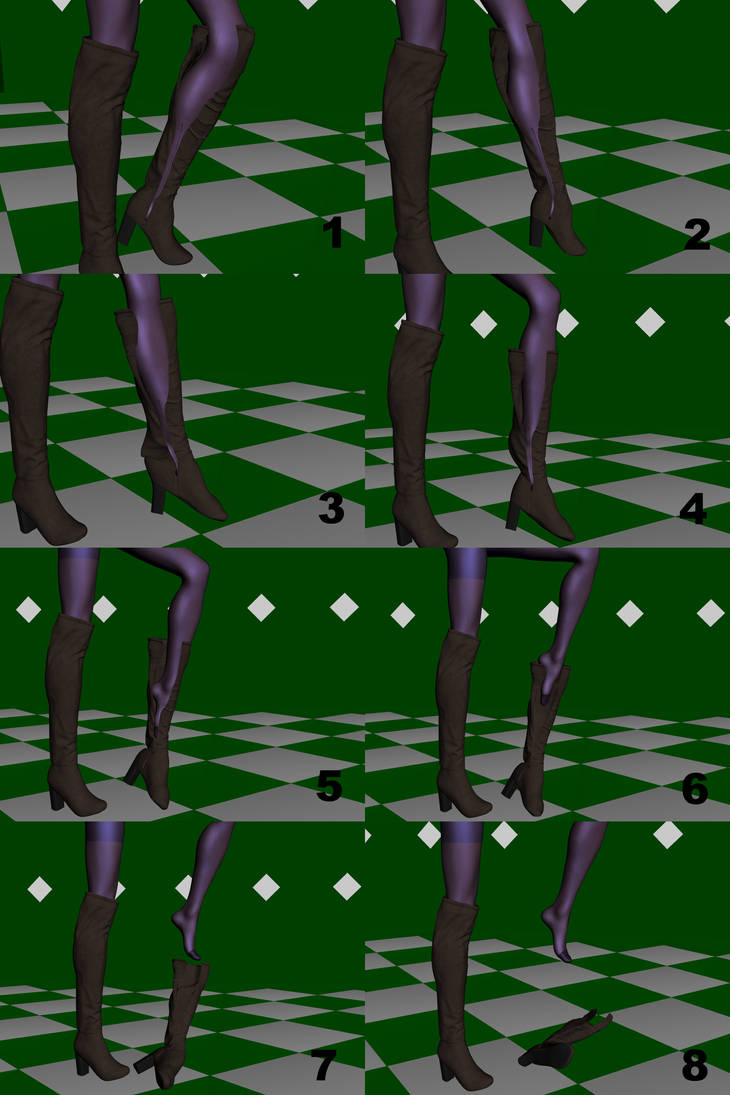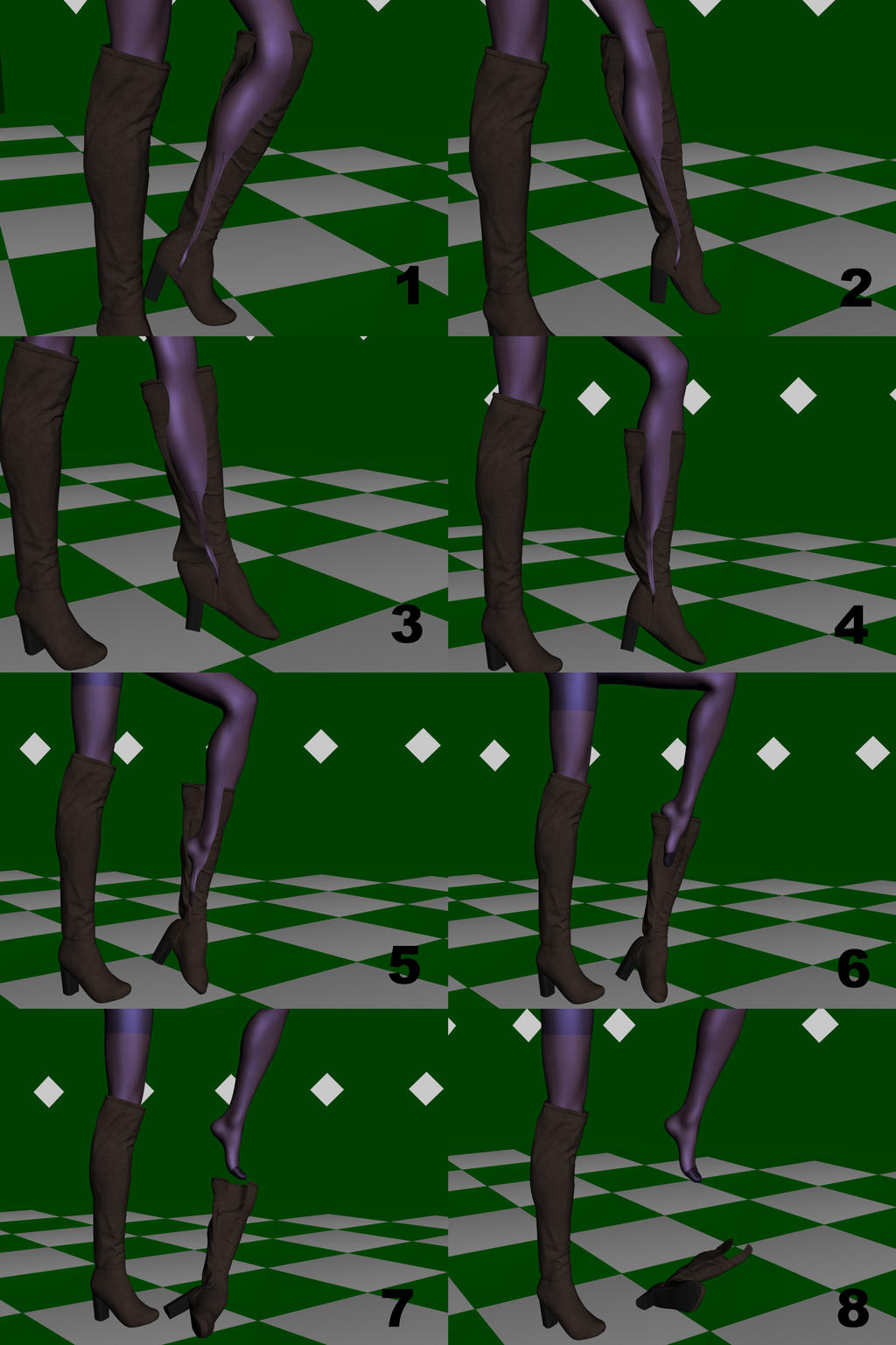 Watch
Here I did a full sequence to try how deformers and posing can be used with opacity map to do a de booting.
- Image 1 is the boot still fitted to the character,2 deformers applyed above the calf to make the open a little wider.
- Image 2 I just posed the legs and the foot as they begin to slip out
- Image 3 unfitted the boot,of course when you unfit a cloth it goes in zero position so it had to be re positioned on the body part as well as one can(this is the worst part)also I started to move the leg and the foot out of the boot then applied a third deformer on the rear of the boot ankle to pull it back and make some room for the foot talon that comes out.[NB even if unfitted the boot need to have a smoot modifier with collision set on the character,this will help a lot!]

- Image 4 just keep to move out the foot from the boot while progressively moving the boot to the ground by lowering his Y and adjousting the overall position so it don't go througt the floor,the deformer on the ankle will be progressively moved upward to follow the talon(the talon is the part that give the most work).
- Image 5 from here it's really easy,the calf of the boot is wide enough,just keep to pose the boot as it falls to the ground and the foot as it raise out of the boot.
- Images 6&7 not much to say here,just keep as above and twist the boot to give the feel that is empty now.
-Image 8 final touch pose the boot on the groung and apply a deformer to flat it as best as you can,anyway a boot even if soft isn't a sock so it won't never be too much flat.
This was just a demonstration,I'm sure that everyone will find their ways to do this when practicing,deformers really take some time to get used to,I still don't understand them well.
Be advise that every footwear could have different behaviours,you have to find the best thing to do for what you are using.