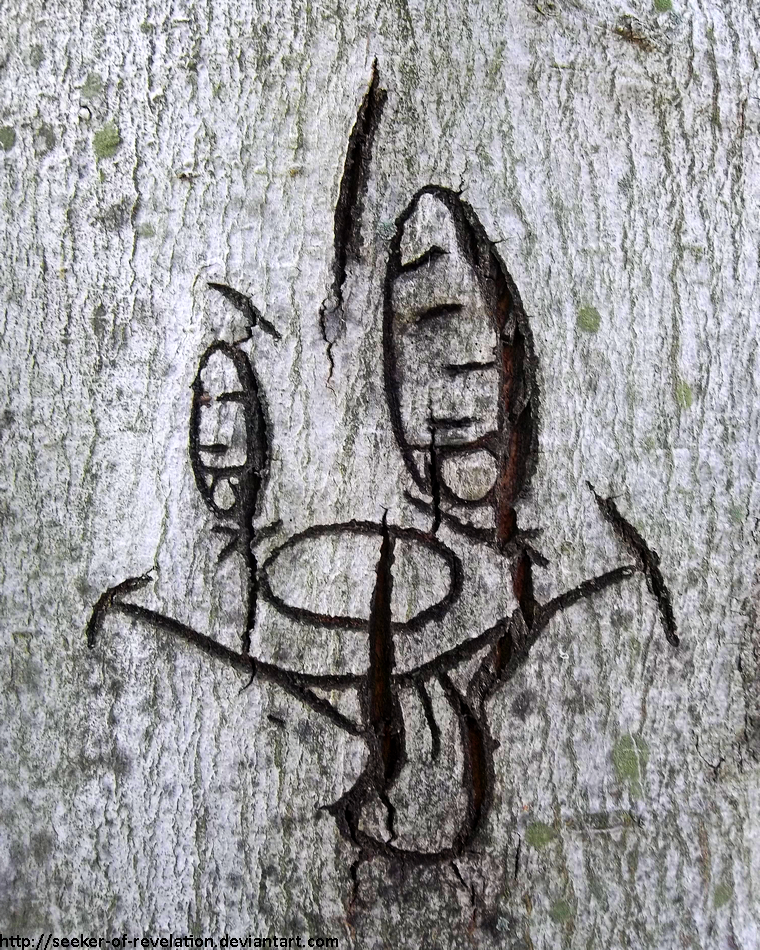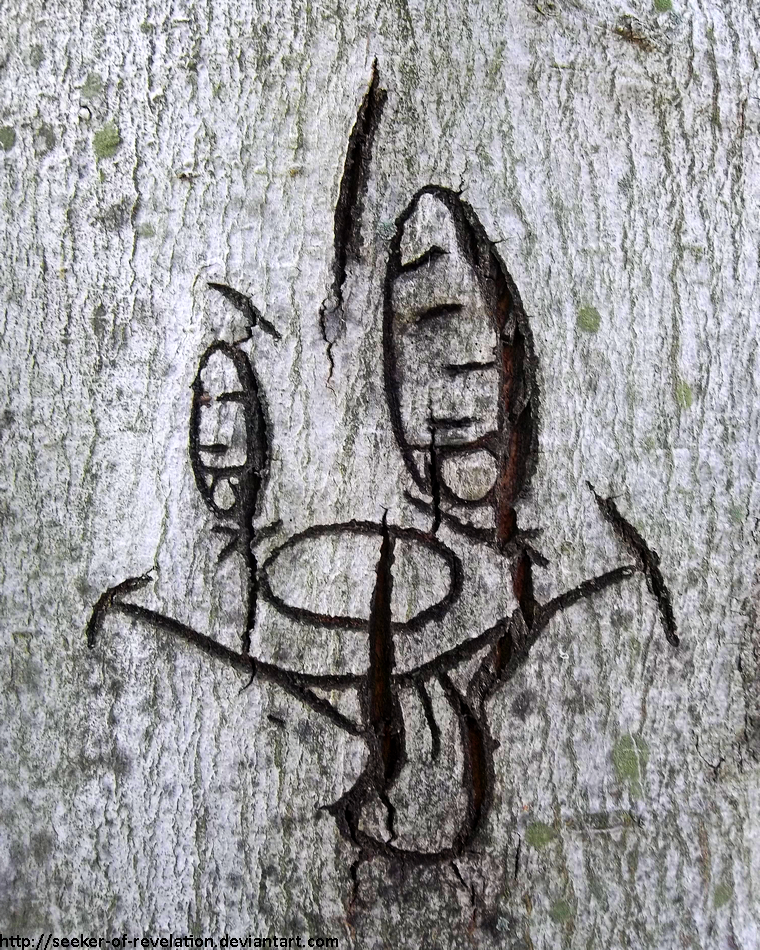 Watch
Usually when poking about in the woods, the only things you'll find carved into trees are initials, short words, or basic shapes. Double Rock Park in Parkville, Maryland possesses a couple of faces carved by some more ambitious artist.

It's not Angkor Wat, but at least they made some kind of effort.

Very nice and enigmatic photograph.
Reply

Trees have been fascinating to me ever since I was a small child. I would collect blackberries whenever I had the time, because there were bramble bushes quite nearby, I became familiar with the holly trees & bushes, because they rhymed with my own name "HOLLY." I mean, all shrubbery is exquisite, having to do with the subject of Botany & such, my personal favorite trees are as follows: Red Oak, Weeping Willows, Cherry Blossoms, Fig trees and Banana Coconut Trees in the Caribbean. MY ABSOLUTE FAVES!!! What kind of tree was that along your journies...I am just really curious about it...the carving is interesting...if only we knew who did it.



xxx
Reply

This is an American Beech, which are prolific in a local park. The problem with beech and their smooth, soft bark being common is that most of them will be covered in both human-made and natural gashes, most of them unsightly.

That's partly why I'm trying to seed said park with sweetgums, maples, and oaks on the sly.
Reply

WOW THAT DOES SEEM QUITE CARING AND AMAZING!



XOXO
I love planting trees and herbs not to mention shrubberies also. So much fun involved. Plus the fact of knowing that you have aided in a soul's birth or rebirth is astoundingly emotional and on many healthful spiritual levels.

XOXO
I respect you in every way that exists for what you do and for who you are as a delightful friend and being. CONGRATULATIONS ON BEING A SALUTED WINNER. At least in my part of rational thinking anyways.


XOXO
Reply