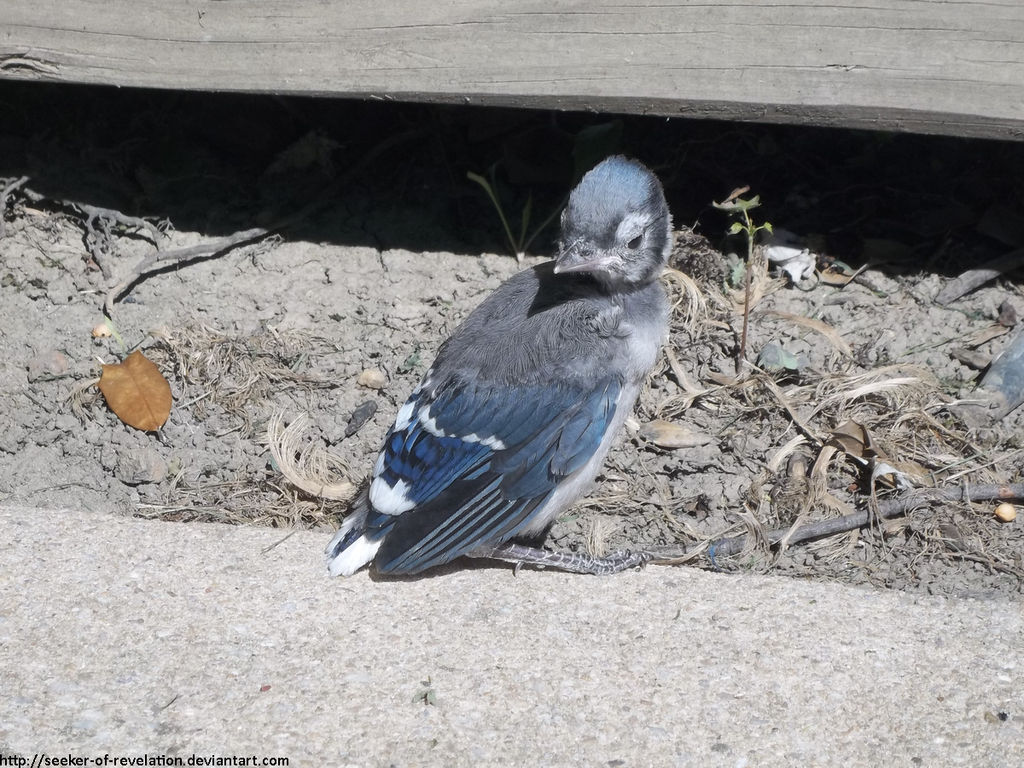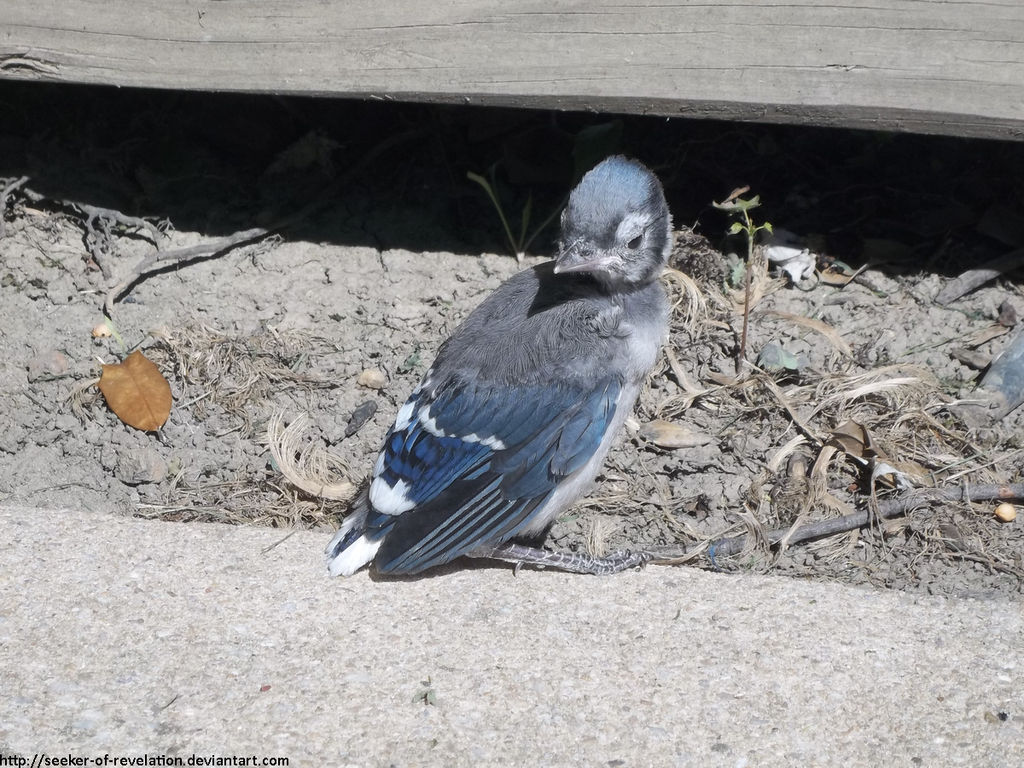 Watch
This wee blue jay was hopping around a neighbor's driveway late last summer. It didn't seem capable of full flight yet, only able to pop up a couple of feet into the crevices of a wooden fence, but it was also being guarded by two adult jays in the trees that swooped down at any critter that came too close, so it was at least partially protected from being attacked by a stray cat or whatever.

I'd like to give a positive ending to the story, but it there for two days and then gone without a trace, so whether it made it or not is impossible to know.

Oh I hope it made it!!! I Love Blue Jays!!!!

Reply

A few years ago I would have said it was a goner and probably tried to move it, as there was a large feral cat population around here; however, those critters got cleared out and there really aren't any animals around anymore that would pose a threat. We're getting jays back now that it's moving into spring, and I'd wager that this one is among them.
Reply

I so hope so!!! They are Amazingly Beautiful!!!!
I saw two of them out here the morning before having surgery ~ that was such a treat as I hardly ever see them out here!!!

Reply

There you are! Good photograph and interesting story. I try not to dwell too much on some of the processes of nature.
Reply