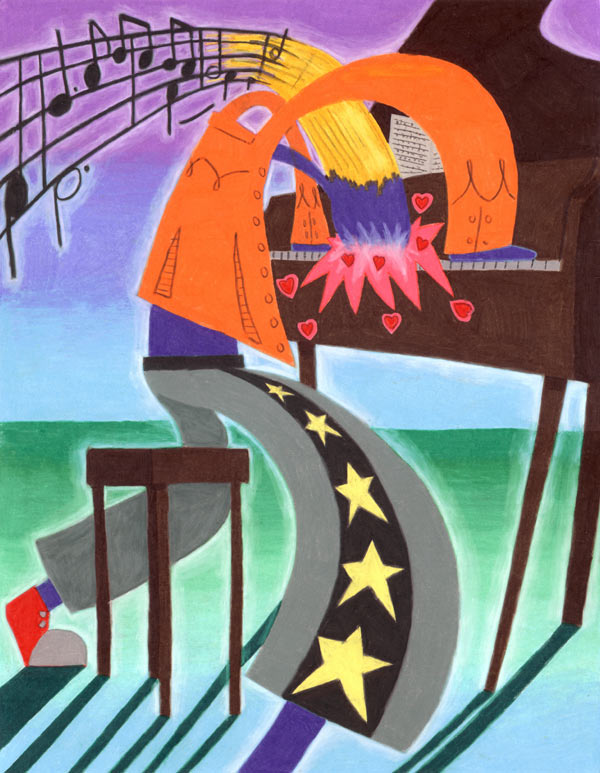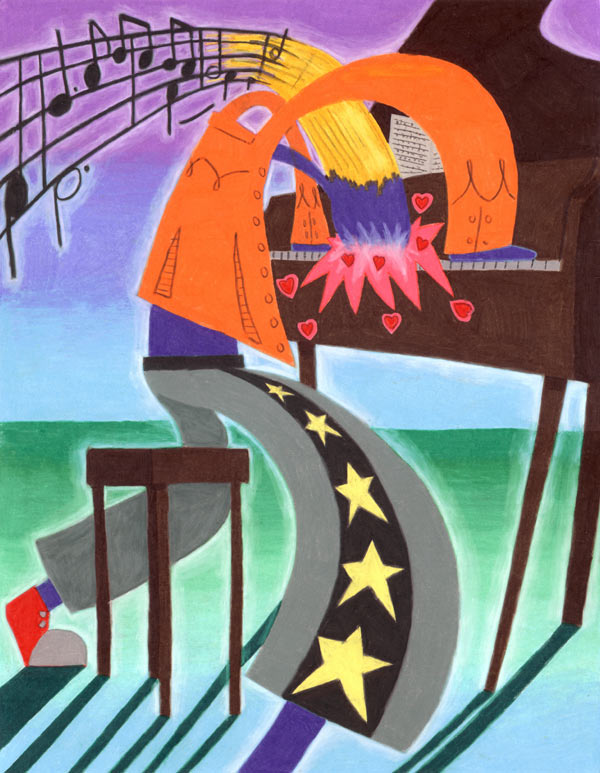 Something happened in my life which required a period of meditation. I won't bore you with the details, but I did a lot of writing, drawing, and other art creation in that period. Other than Love Bang here, I wrote a few 10 page essays and drew about 20 pages of a 6-frame comic; neither of which will ever see the light of day. I also got my art portfolio together in that time, something that I should have done a long time ago. However I still need to provide more work for it, as well as draw up a really nice cover for it. I'll share that and future pieces soon. .... Then I watched a lot of The Matrix, and inadvertantly developed a crush for Trinity. I really need to get out more often.
Love Bang here was something I created to learn patience. It too came to mind in a similar fashion as my
Gourd Sitting On A Blue Park Bench
[link]
but I never cared to draw it until now. Mostly because I need to provide more work for my Portfolio. ... I have two more color pencil pieces planned, so keep an eye out for it. One of them will be equally bizarre. Mmmkay?
There is no meaning to this peace. Why is the man blue? Why is he banging his head on a piano? Why is music coming out of his hair? Maybe there is an inherent, subconscious meaning to why I drew things the way I did.... but that's for you to figure out (and once you have, tell me what you think, maybe I'll learn something more about myself!) Good times.
Oh and just so you know, a lot of this style has been influenced by my father,
If you like this, you'll LOVE what stuff my dad has made!