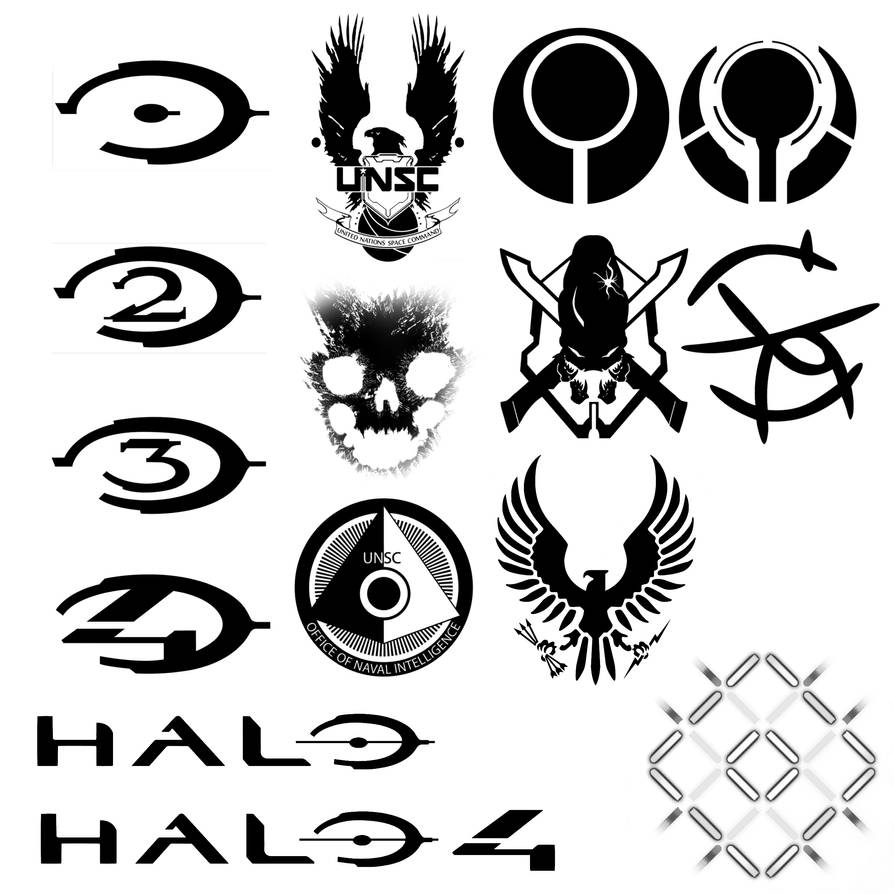 Watch
All of these custom made brushes are just mainly logos themed form the halo universe. All fairly large in scale although not all the same exact size for all.

Regular halo logo
Halo 2 logo
Halo 3 logo
Halo 4 logo
Just the word Halo
Word Halo but with the 4 logo
UNSC logo
Emile helmet carving from Halo: Reach
Oni (Office of Naval Intelligence) logo
2 different forms of the forerunner logo meaning Reclaimer or human
Halo legendary logo
Spartan logo
Mark of shame logo (branded onto the Arbiter's chest in the beginning of Halo 2)
Auntie Dot logo (Strange grid pattern that would show for The human A.I. talking in Halo: Reach, also Reach's loading screens)

Most of these were made by me, but a few were from either the bungie or 343i websites.

Edit: OMG! I can't believe how much recognition these got! Fav's and downloads are starting to slow down now but I'd just like to say thank you everyone so much for makng this on the top 24 hours section and whatever else it made and I hope you enjoy these brushes! =]
Just out of curiosity, which brush(es) grabbed your attention?