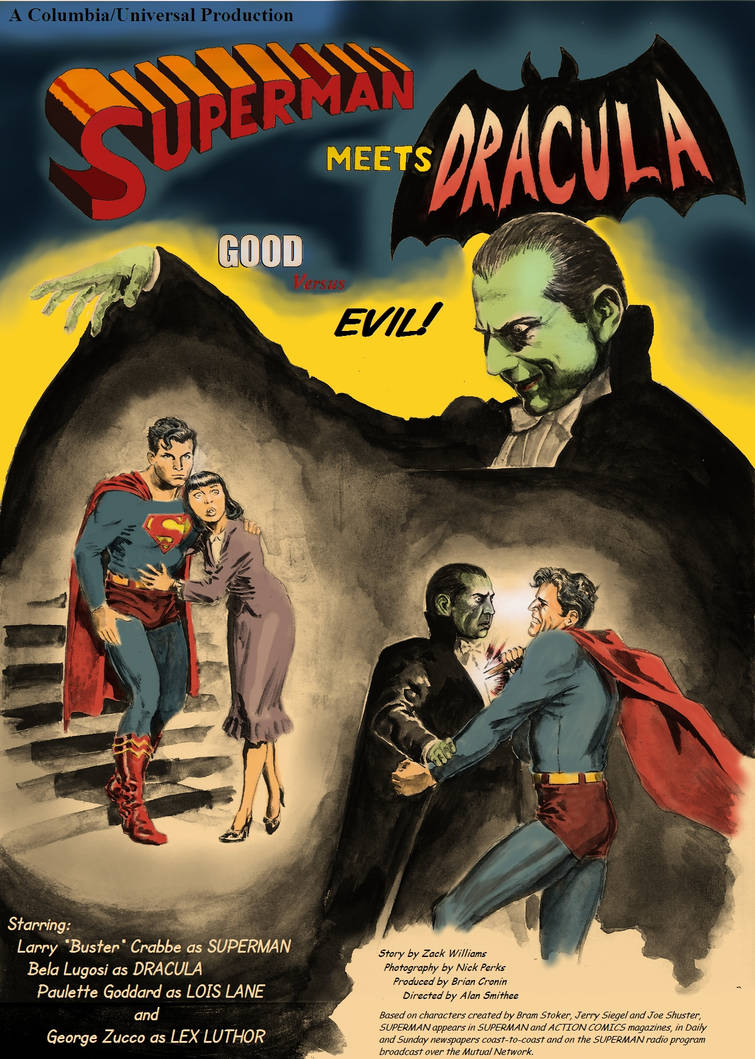 Watch
Superman versus Dracula...
Buster Crabbe - FAR better than the scripts, budget or Special Effects of the day deserved. I was going to use Clark Gable (surely the source of Clark Kent's first name) but decided Mr. Crabbe deserved the honour of combating Dracula.
Bela Lugosi as Dracula - the version that has at least influenced every interpretation since.
The 100 year anniversary of Universal Pictures apparently - it HAD TO be Lugosi.
Put together using photo references in the style of a 1940s movie poster.
I have submitted the original black-and-white version and the colorized version using Smoothdraw3.