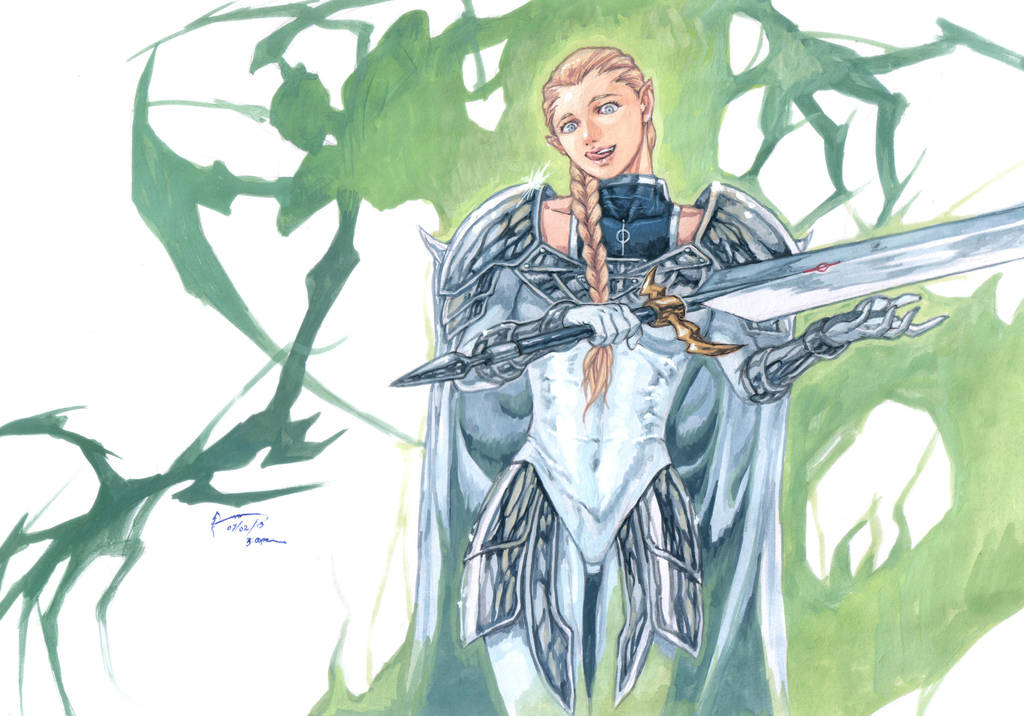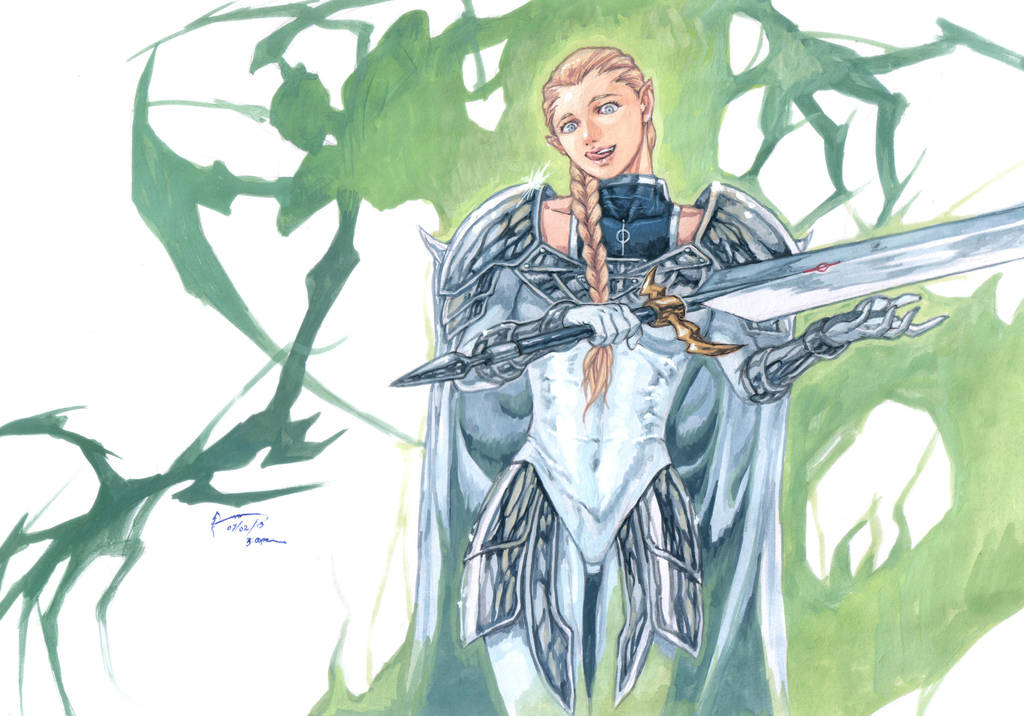 Watch
Since many have requested it, I give you Ophelia!
Yeap, she's everyone's favorite - the ever so lovable, slightly insane *cough* character in the story of Claymore.
I drew her in a simple pose, but I had to focus more on her face. Crazy face. Crazy demented face. It's a challenge drawing facial expressions like that and still keep the character looking "pretty". Dunno if I've succeeded here though. This reminds me of another psycho - this girl:
[link]
The background, well, couldn't think of anything else, so I went with a shadowy figure of her Awakened state.
Tomorrow, I'll upload another Claymore art featuring two of my personal fave characters. Need to go now. I got hungry after watching an episode of Man Vs. Food. (donuts... I need donuts...)