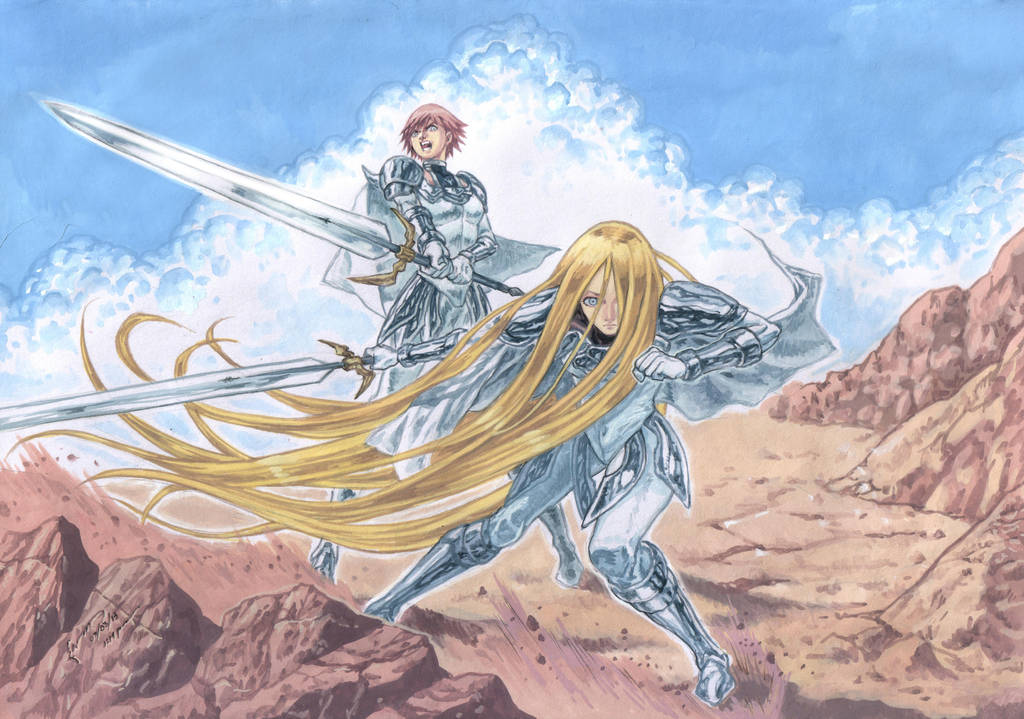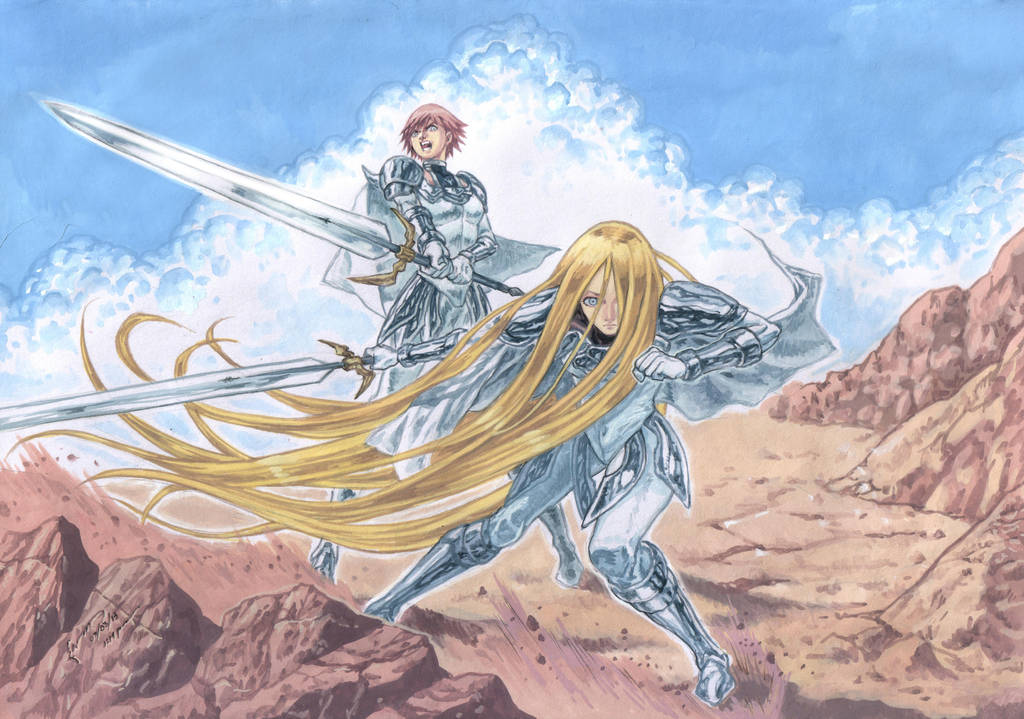 Watch
As promised, here is that other Claymore art work I planned on uploading, featuring *drum rolls* Clarice and Miata! My two other fave characters in the story.

Ugh. I actually want to redo some stuff in this painting - like making Clarice's face look less fierce, make her hands a tad smaller, adjust the size of Miata's head, omit the blue sky... Tsk. The sky most of all. Covering that big of a space with poster paint sure wasn't a good idea (especially when the drawing pad paper's not up to the task). But I wanted it to look more natural than just filling it up with a block color using Photoshop. Arg! Can't do much about the crinkles and the warping too... That's the downside to traditional art - no Layers to edit, no Undo button... *sigh*

Yet despite all that, I think I'm fine with the finished work. My fave part was doing Miata's hair. I love this duo - a mother and a baby. They're so sweet it makes me go "awwww..." (especially when Miata does that "thing" with Clarice).

Damn! Can't wait for the next chapter. Miata's AWAKENING!!!