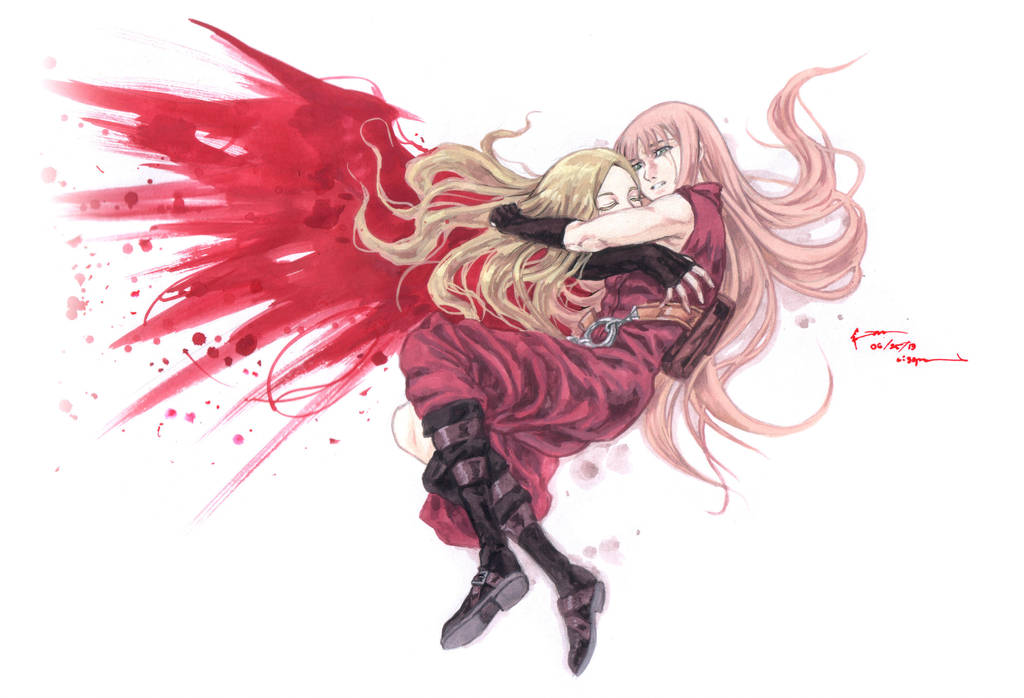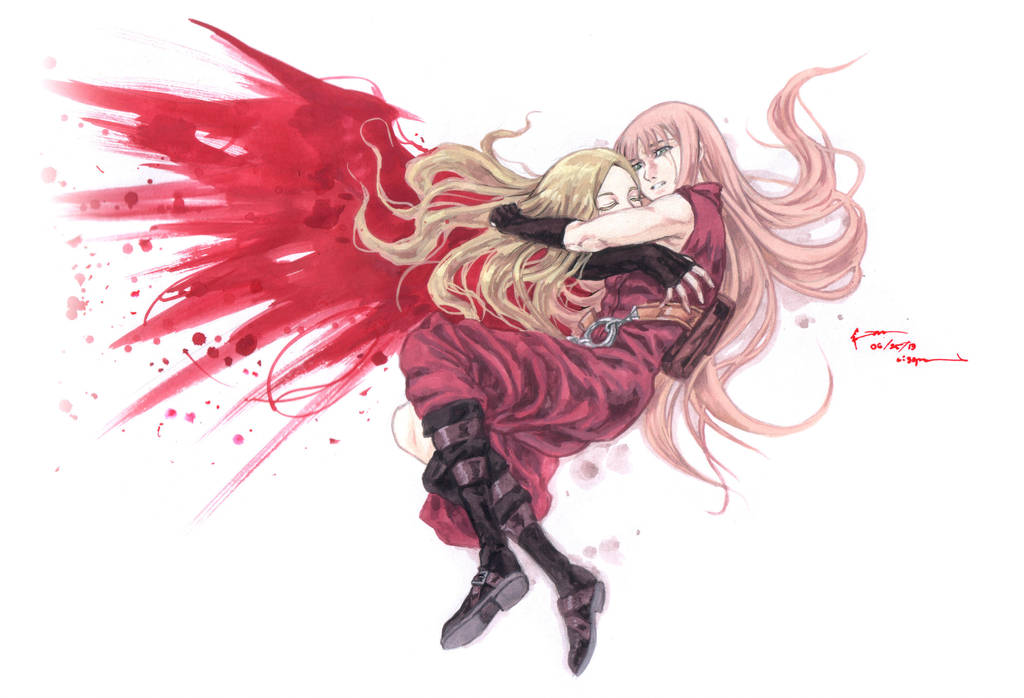 Watch
Another character holding a severed head.

This is (young) Clare and her beloved Teresa from the anime/manga Claymore. Like what happened to Kaito in HXH, Teresa's sudden death also took me by surprise.

The style I used here is similar to the previous drawing I made of Pitou and Kaito, but I wanted to show more of pure love and a sense of utter loss (instead of sadism).

Again, I drew the blood in a symbolic shape - this time a wing. It usually gives a feeling of flight or ascendance, reflecting the fact that Teresa never really died, she continues to live on as a permanent part of Clare's body when she chose to become a Claymore.