The Reality
A disability is understood as a physical, mental, or developmental condition that limits a person's movements, senses, or activities. A disability is more than an impairment or physical restriction though nowadays; the definition of disability has broadened to include mental and emotional states in recent years. July 14th is a day dedicated to bringing awareness to disabilities of all kinds. The day was started by a
UK non-profit
.
As I have said in a previous journal for
Purple Day
, I am very passionate about creating bridges of understanding. If you were to meet me it wouldn't be outwardly obvious that I am considered a person with disabilities, but I have photosensitive epilepsy, ADD, OCD, ODD, and HFA (or Asperger's), to name but a few of my conditions. I'm not alone. Worldwide,
1 out of every 7 people
experience disability in some way, shape, or form, and it is not always apparent to those around them (known as a hidden disability).

Raymond Antrobus - Have You Heard?

Hearing loss makes you really care
about the treatment of speech.
it makes connection more meaningful,
life more observational
but sometimes it feels like
language doesn't belong to you


embracelife - Trichotillomania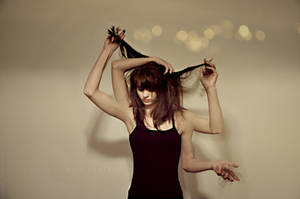 the compulsive urge to pull out (and in some cases, eat) one's own hair leading to noticeable hair loss, distress,
and social or functional impairment.
Don't Dis This
Disability is diverse. Some health conditions associated with disability result in poor health and extensive health care needs, others do not. Whether or not the condition is immediately obvious is irrelevant, people with disabilities are being inhibited and restricted from carrying out their lives normally and this is the core of what a disability is, not the cause or its permanency.
The-Silver-Doe - i.luv.u
American sign language for
I love you
.
Scartographer - Put Your Legs On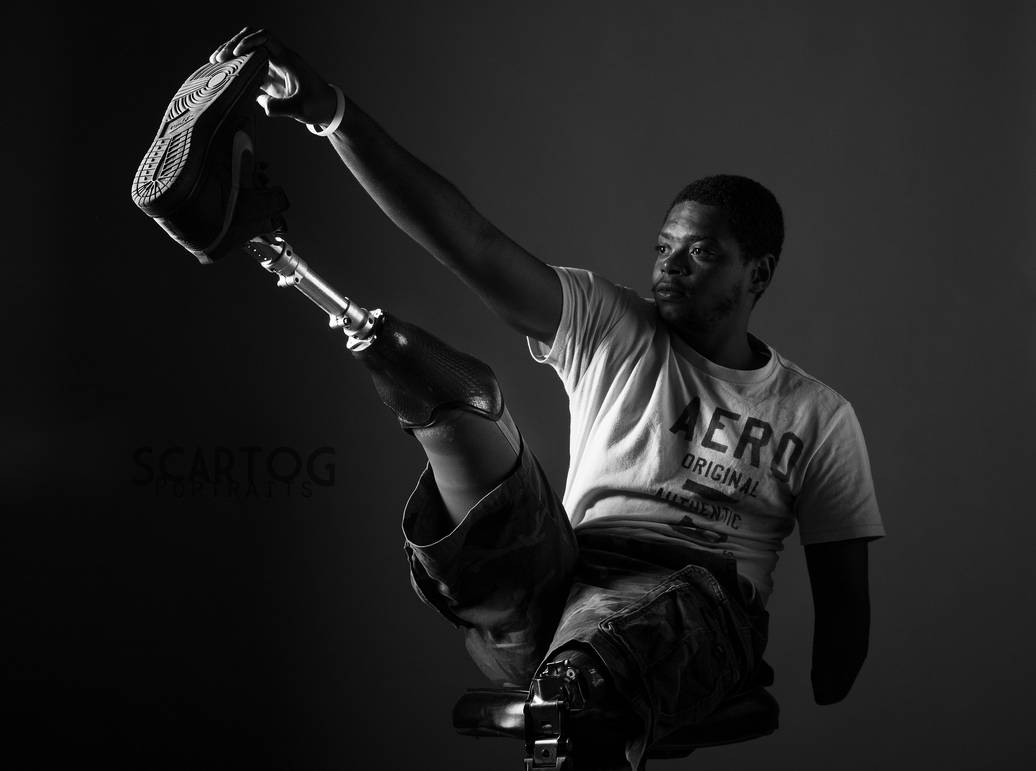 Portrait of Moise Brutus, who lost three limbs in a motorcycle accident and is an active paracyclist looking to make the US men's Paralympic cycling team.
'I Am My Possibilities'
Experiencing a disability does not prevent anyone from enriching his or her life. Life can still be enjoyed, made fuller, more meaningful, or more rewarding through understanding one's disability and the terms with which one must live with it.
ales-kotnik - HOPE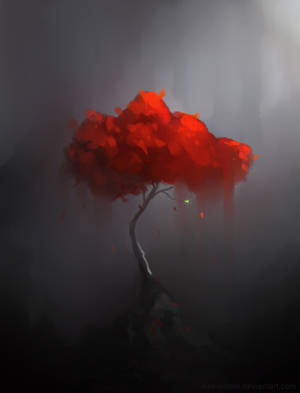 Man can live about forty days without food, about three days without water, about eight minutes without air, but only for one second without hope
nattrozanska - Your Skin Under Mine

the slope of your spine
the arch of your back
the curve of your hip
doughboycafe - A Guide to Writing Combat-Related Mental Illness
The Glossary Project
The purpose of this journal is to introduce The Glossary Project, a project to educate and raise awareness on disability by sharing deviants' own written experiences about disability on deviantART. We will only list journals revolving around personal experiences, and highly discourage any form of self-diagnosing. We are here to support and educate, not spread false information and other misunderstandings.
As can be seen below, we only have a few entries for our glossary. This is where
you
come in. Share your story and experiences with disability you have in your personal journal and we'll put it up here to educate others.
---
A
anxiety --
Astralseed
's
Journal
,
savagebinn
's
Journal
,
greenleo94
's
Journal
asperger's syndrome --
R-Complex25
's
Journal
attention deficit disorder --
drilltooth
's
Journal
B
bipolar disorder --
Aeirmid
's
Journal
borderline personality disorder --
camelopardalisinblue
's
Journal
C
cerebral palsy --
EquestrianStrong
's
Journal
chronic fatigue syndrome --
MotleyDreams
's
Journal
chronic illness --
Synesthi
's
Journal
,
rosebfischer
's
Journal
chronic migraine --
MotleyDreams
's
Journal
D
depression --
MotleyDreams
's
Journal
,
Aeirmid
's
Journal
,
howowlish
's
Journal
diabetes --
Aeirmid
's
Journal
,
SelahNox
's
Journal
diabetes insipidus --
Gingersanps
'
Journal
E
epilepsy --
Nichrysalis
's
Journal
,
elthereia
'
Journal
F
fibromyalgia --
MotleyDreams
's
Journal
H
hearing impairment --
Synesthi
's
Journal
heart defect --
glassheart93
's
Journal
holoprosencephaly --
Gingersanps
'
Journal
I
inflammatory bowel disease --
nosedivve
'
Journal
L
lupus --
Aurora9912
's
Journal
M
muscular dystrophy --
VAngelLJ
's
Journal
P
panic attacks --
Astralseed
's
Journal
PCOS --
SelahNox
's
Journal
phobias --
Astralseed
's
Journal
polymyositis --
Medoriko
's
Journal
R
reflex sympathetic dystrophy --
1pen
Journal
S
seizures --
Synesthi
's
Journal
social anxiety --
Synesthi
's
Journal
spina bifida --
ToxicRazor
's
Journal
T
trichotillomania --
Rhyn-Art
'
Journal
---
Silver and Burgundy
Disability Awareness Ribbon Avatar

Silver
- Children and teens with disabilities
Burgundy
- Adults with disabilites
Resources, Organizations and Groups
Disabled World
World Institute on Disability (WID)
World Association of Persons with Disabilities
World Health Organization
UN Enable Program
Disability History Museum