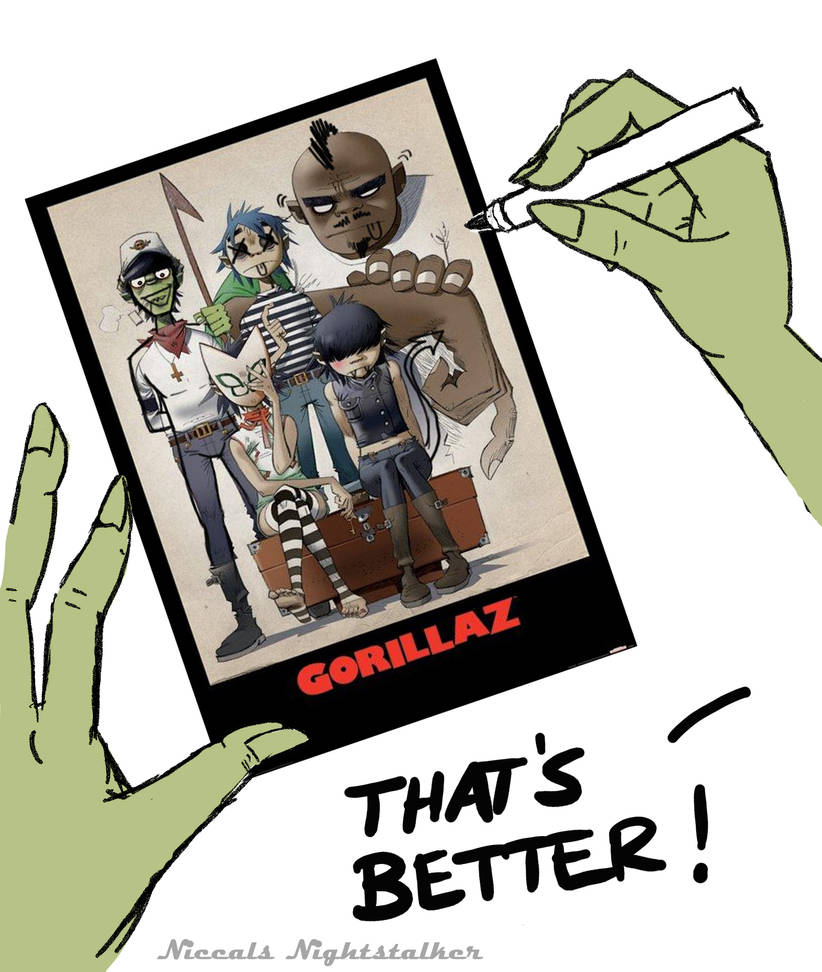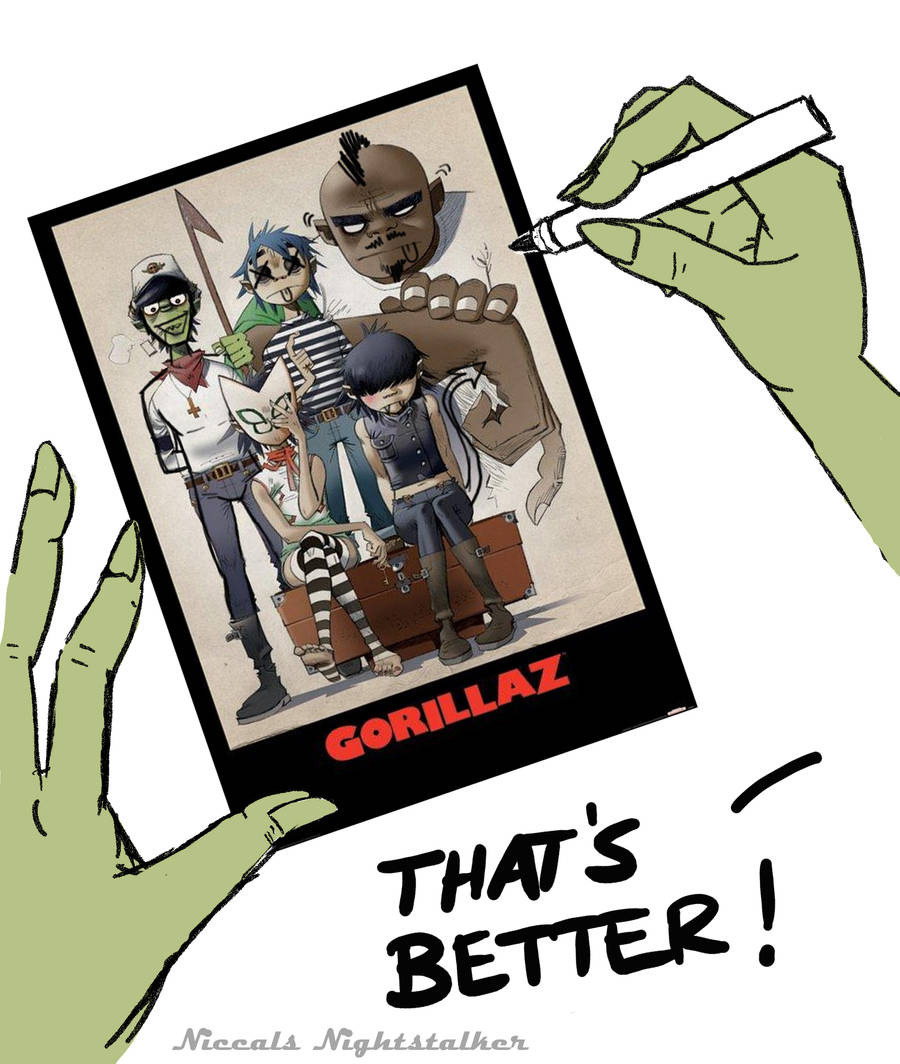 GORILLAZ 30 DAY CHALLENGE - DAY 18

18) Least favourite Gorillaz album artwork?

I'll let Murdoc speak for me...

Murdoc: THIS rubbish! I mean, LOOK at it! Satan! I've got child-bearing hips for Christ's sake! And what happened to my manly physique? Someone was obviously at the bottom of a bottle of something dark and potent when they drew THIS! Mind you, I've made a few teensy little improvements of my own, eh?

All characters (C) Gorillaz partnership.