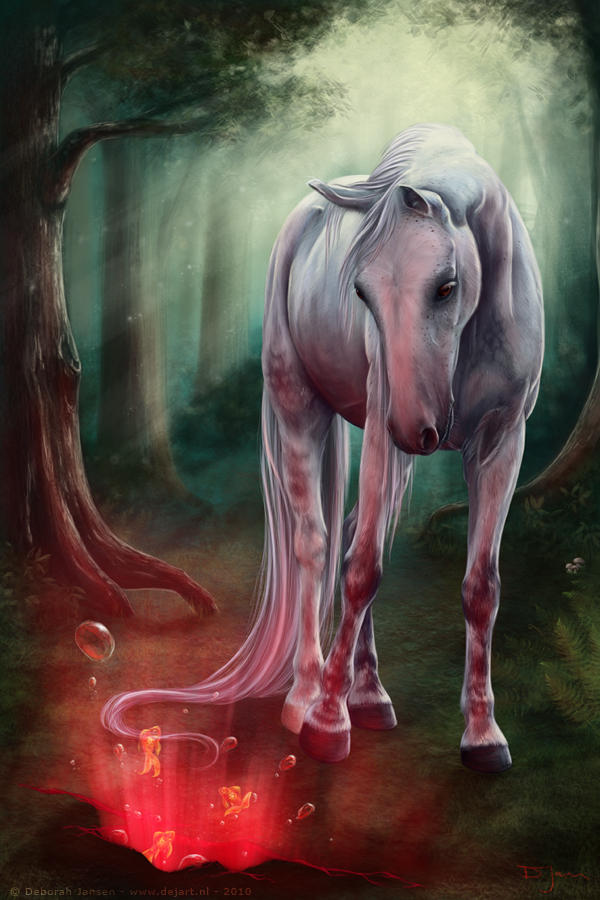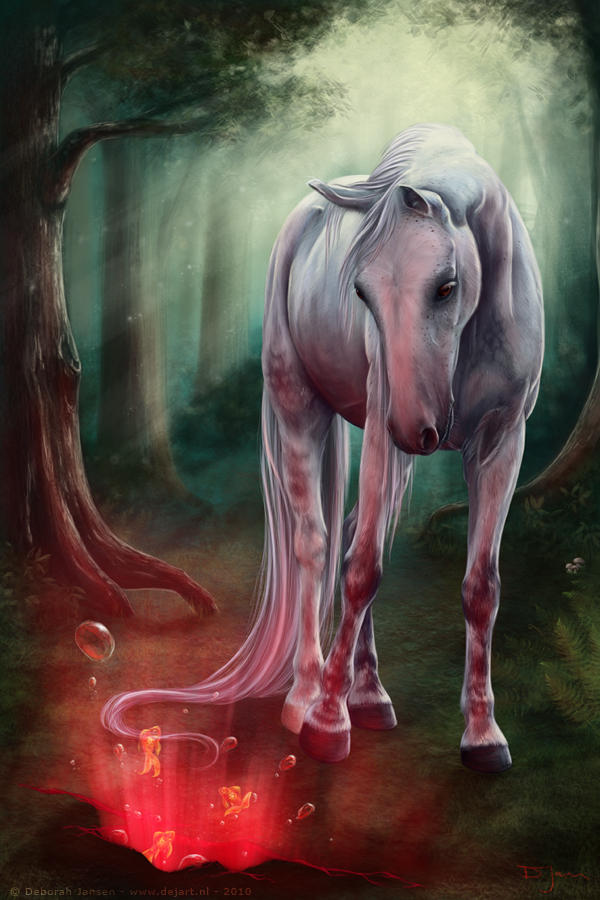 [edit] Not a manipulation! Also see the walkthrough of this piece: [link] Thank you

.
Finally done

I started this a few months back before my operation but couldn't work right with the pain in my back. After I still couldn't sit for too long but inside my head was an artbom waiting to explode so I started painting again, just a few minutes at first then longer and longer every time.
Experimented A LOT with brushes and lighting, kept doing stuff over again and trying different things.
I have no idea how long it took, but the most I ever spend a painting for sure

.
Only thing staying the same was the horse, a fleabitten dapple grey. I hosted a contest a while back on a dutch website where people could send in their favourite moment in a picture. One of two winners was a picture of this horse, looking curiously at a plastic back

.
Other credits go to my goldfish Sushi

and to

for the crack in the ground idea

.