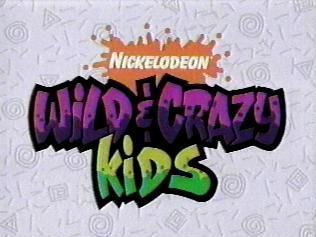 Premiere:
January 4, 1990
Finale:
December 1, 1992
Seasons:
3
Episodes:
65
Hosted by:
Donnie Jeffcoat & Omar Gooding; Annette Chavez (1990), Jessica Gaynes (1991-92)
About:
Wild & Crazy Kids was a kid-centric television game show where large teams of kids participated in a variety of games that were often exaggerated versions of classic kid's games. A pilot was shot in 1989 and was hosted by Matt Brown, who also co-hosted
Don't Just Sit There
, Leslie Hibbard, and Cory Tyler. After the pilot teenagers Omar Gooding and Donnie Jeffcoat were cast as the hosts. Annette Chavez joined them in season 1 and Jessica Gaynes came along in seasons 2 and 3. Each episode of WACK consisted of three games with one host emceeing each game. The teams were identified by the color of the shirts they wore. Occasionally, the show taped special episodes at a theme park such as Raging Waters, Wild Rivers, and Six Flags Magic Mountain.
Games
Dizzy Bat Home Run Derby
- This game consisted of two teams –kids vs adults- batting in three innings. The kids would attempt to hit home runs off of pitched balls; any ball that did not leave the field in fair territory was as an out. Once the kids had three outs, the adults would bat. During their half-inning, a grownup would have up to three chances to hit home runs off a batting tee; however, the adult was first required to hold his bat upright against his forehead and spin around it three times; furthermore, each adult would only get thirty seconds to hit the balls. Three adults would bat every half-inning.
Three-Legged Soccer
- Just what it says- kids were tied at the ankle like as they would be in a three-legged race and had to work together in order to score goals.
Splash Football,!
- The quarterback throws footballs to kids jumping off a diving board.
Bumper Boat Lacrosse
- Lacrosse played in bumper boats.
Donkey Basketball
- The team members ride on donkey as they shoot baskets.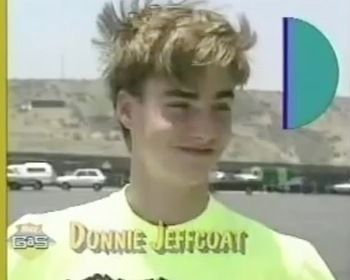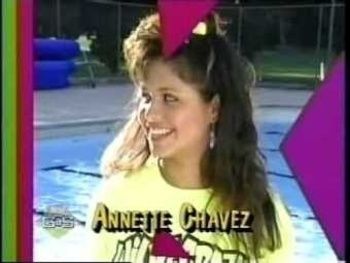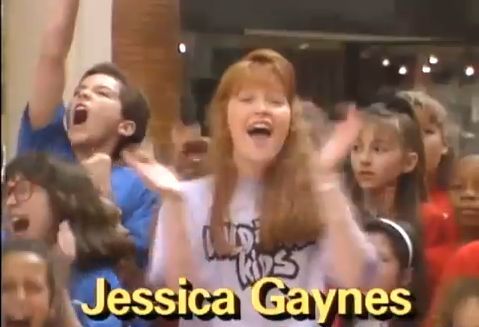 More Games
Simon Says
- A giant of Simon Says led by Brian Seeman
Red Pie/Green Pie
A variation of "Red Light, Green Light" where the kid caught trying to advance after the call of "red light," had to hit themselves with a pie. If they reached their goal, they hit one of their parents with the pie
Cops and Robbers
- This game was played on the set of the Miami Vice Spectacular at Universal Studios Hollywood.
A Tug of War
- This version of the game pitted three professional wrestlers against a team of kids. The wrestlers would face-off against a growing number of kids each round, starting at one and then going to all fifty kids.
Twister
- This was a large scale version of the popular game.
Human Space Invaders
Human Battleship
Guest stars
Throughout the first and second seasons of WACK there were adult celebrity guests. On special episode featured a kids and teens celebrity slide competition game at Raging Water's in San Dimas, California to raise money for the Cystic Fibrosis Foundation. Nearly every episode of the third season featured a kid or teen celebrity who popular at the time.

Marc Summers, host of "Double Dare" was in a special episode, "Double Dare vs. Wild & Crazy Kids." He also appeared in "Dizzy Bat Home Run Derby: The Sequel."

Lark Voorhies from "Saved by the Bell"

Jonathan Taylor Thomas from "Home Improvement"

Michael Fishman from "Roseanne"

: California Angels pitcher Scott Bailes pitched the first "Dizzy Bat Home Run Derby" and Bruce Hurst of the San Diego Padres pitched the third and final installment.

Detroit Lions quarterback Rodney Peete appeared on the premiere episode throwing footballs to kids jumping into a swimming pool.

Michael Bower, Venus DeMilo and Danny Cooksey from "Salute Your Shorts" appeared on one of the final episodes. This particular show pitted two teams—one headed by the "Salute Your Shorts" crew and the other headed by the three WACK hosts— against each for the duration of the episode.
Other Information:
The show was executive produced by Woody Fraser, and aired 65 episodes between 1990 and 1992 at Nickelodeon Studios at Universal Studios Florida in Orlando, Florida. Reruns aired on Nickelodeon from December 2, 1992 to February 28, 1999 before moving to Nickelodeon Games and Sports for Kids on March 1, 1999 to December 31, 2007. It's occasionally being shown on TeenNick since January 1, 2008. It was produced by Woody Fraser Productions in association with Nickelodeon and Reeves Entertainment Group.
2002 Comeback
In 2002, a revival was produced which lasted ten episodes and aired on Nickelodeon. It was hosted by Mati Moralejo of Nickelodeon Games and Sports.
en.wikipedia.org/wiki/Wild_%26…
Websites:
Official:
None
Other:

Donnie JeffCoat's Fan Blog
Includes information on what the former host has been up to and the WACK reunion with Omar, Jessica, and Annette.

WACK @ RetroJunk
Discuss WACK with other fans on the forum.

Tumblr
Episode Guide:
None
Merchandise Available:
Offical current merchandise:
None
Other
T-shirts in your favorite team's colors are available at:

:
Ebay

:
My Then & Now Apparel
DVD:
None
Watch Online:

You can watch a playlist of a full 84 episodes/bumpers (some episodes may be duplicates)
HERE.
</