Proud owner of Golden Llama, hopping around to grow my herd, hopefully one day would become Runaway Llama caretaker. If you received a llama from me, don't hesitate to send one to my herd. I promise i would treat your llama like a princess ʕ•́ᴥ•̀ʔっ

and I create a group

that focuses on people would be able to submit their bl/art /male characters art and GET LEGIT FEEDBACK. We all love comments, but it does take a little bit of effort to give some to other people. So if our interest are the same, feel free to give it a try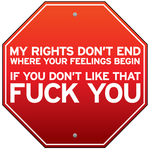 in case you received a llama from me ...
- I like some of your art
- I want to say 'Hello'
and it would be a pleasure to see you returned the badge ... thanks!
My Facebook account :
www.facebook.com/hongvanngh
(ʕ •́؈•̀ ₎ for all spammy stuff like WIP, sketch and close up)
my pixiv:
pixiv.me/hongvanngh
Drawcrowd:
drawcrowd.com/hongvanngh
Favorite quotes:
"The pendulum of the mind oscillates between sense and nonsense, not between right and wrong."
― C.G. Jung
"Every day you're not perfecting your craft, there is someone else who wants it more."
Danny LuVisi