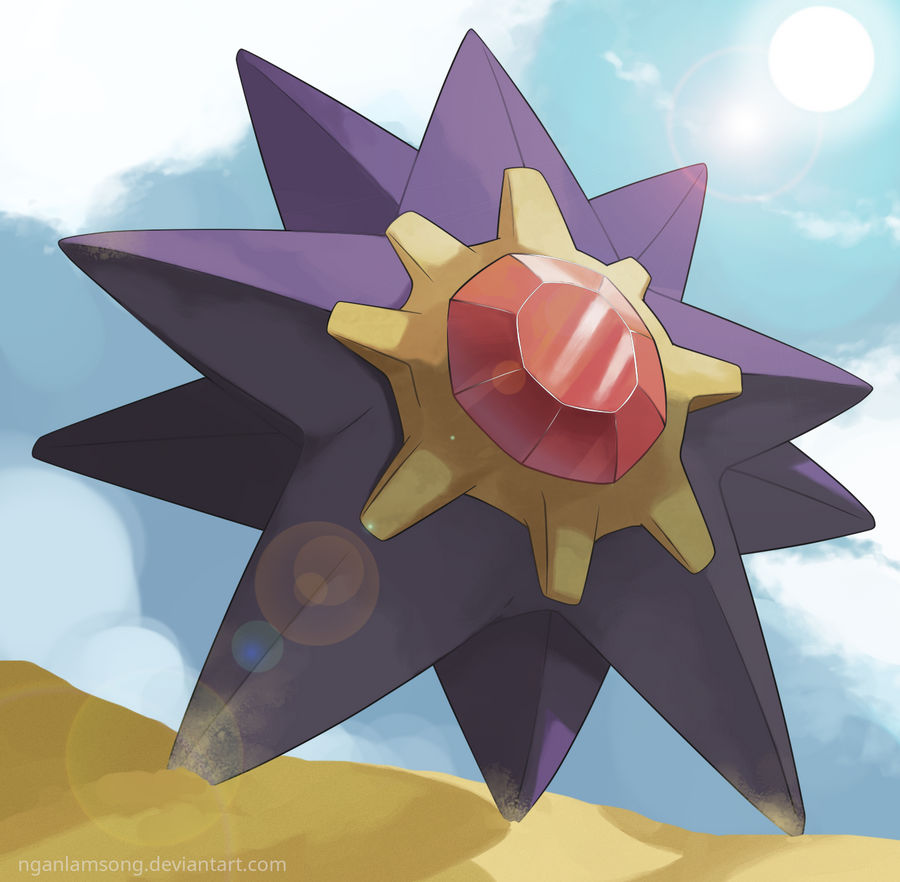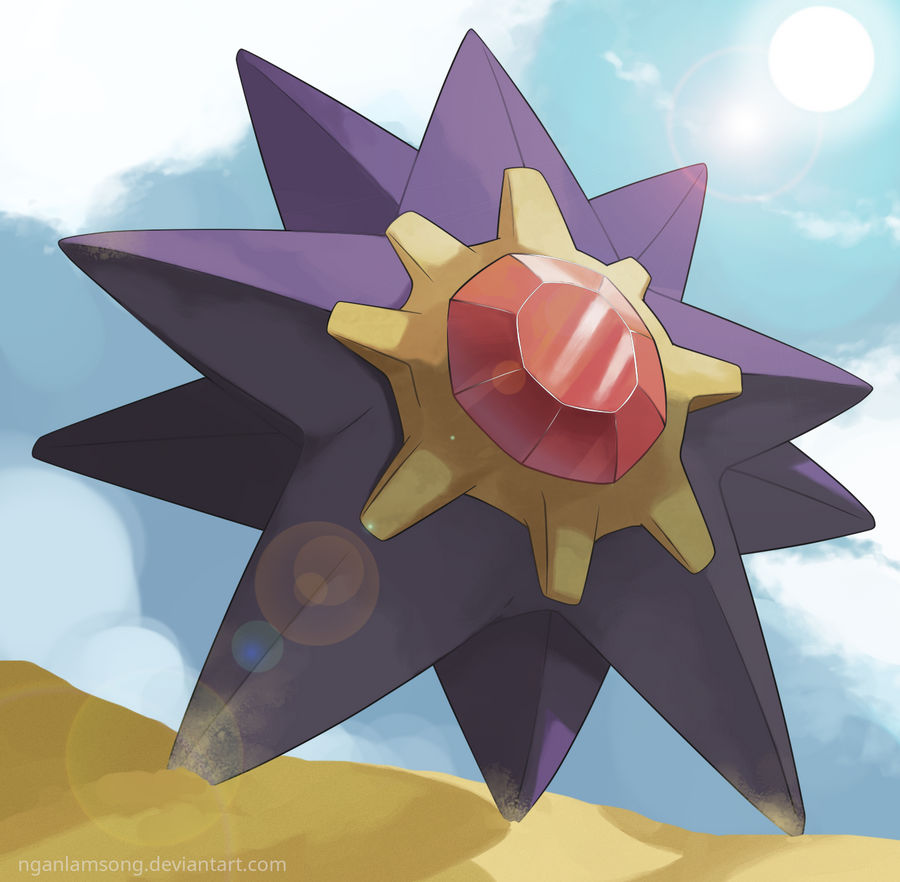 Watch
This Starmie is used to be a commission, but as the final agreement between us was failed on the color, we canceled the commission. Now I color it with starmie's original color and now I have this! I'm very pleased about this, color a starmie must be a wonderful process you should try once, especially its jewel!

Hope you all enjoy this!

Starmie by GameFreak...