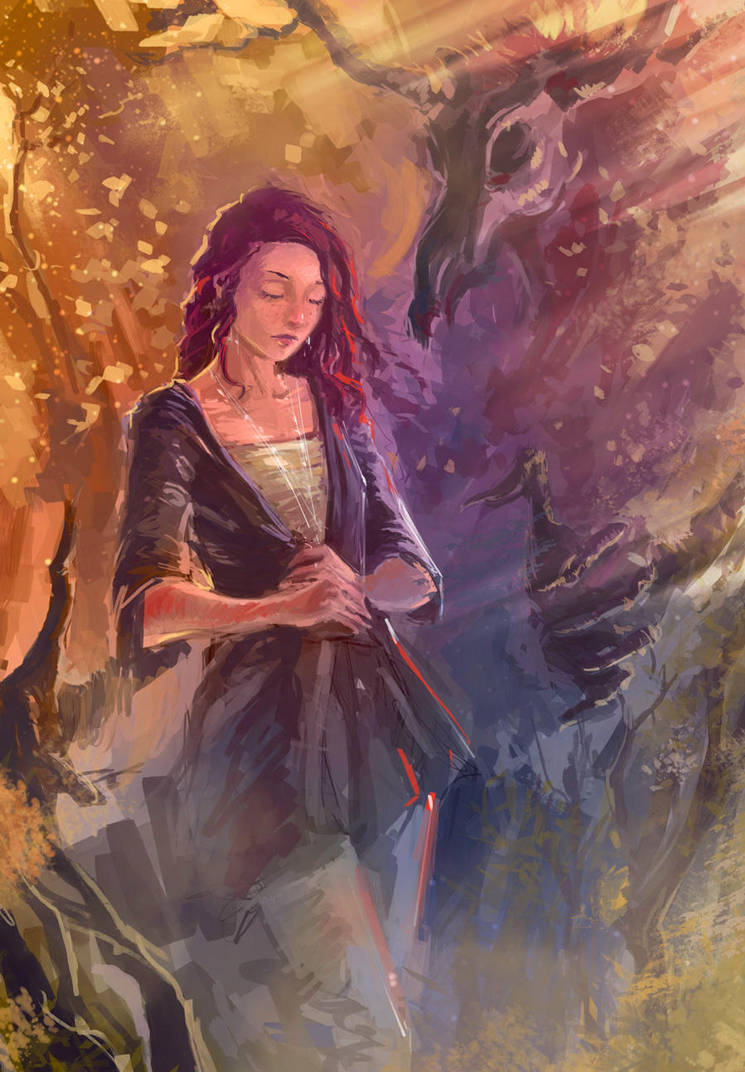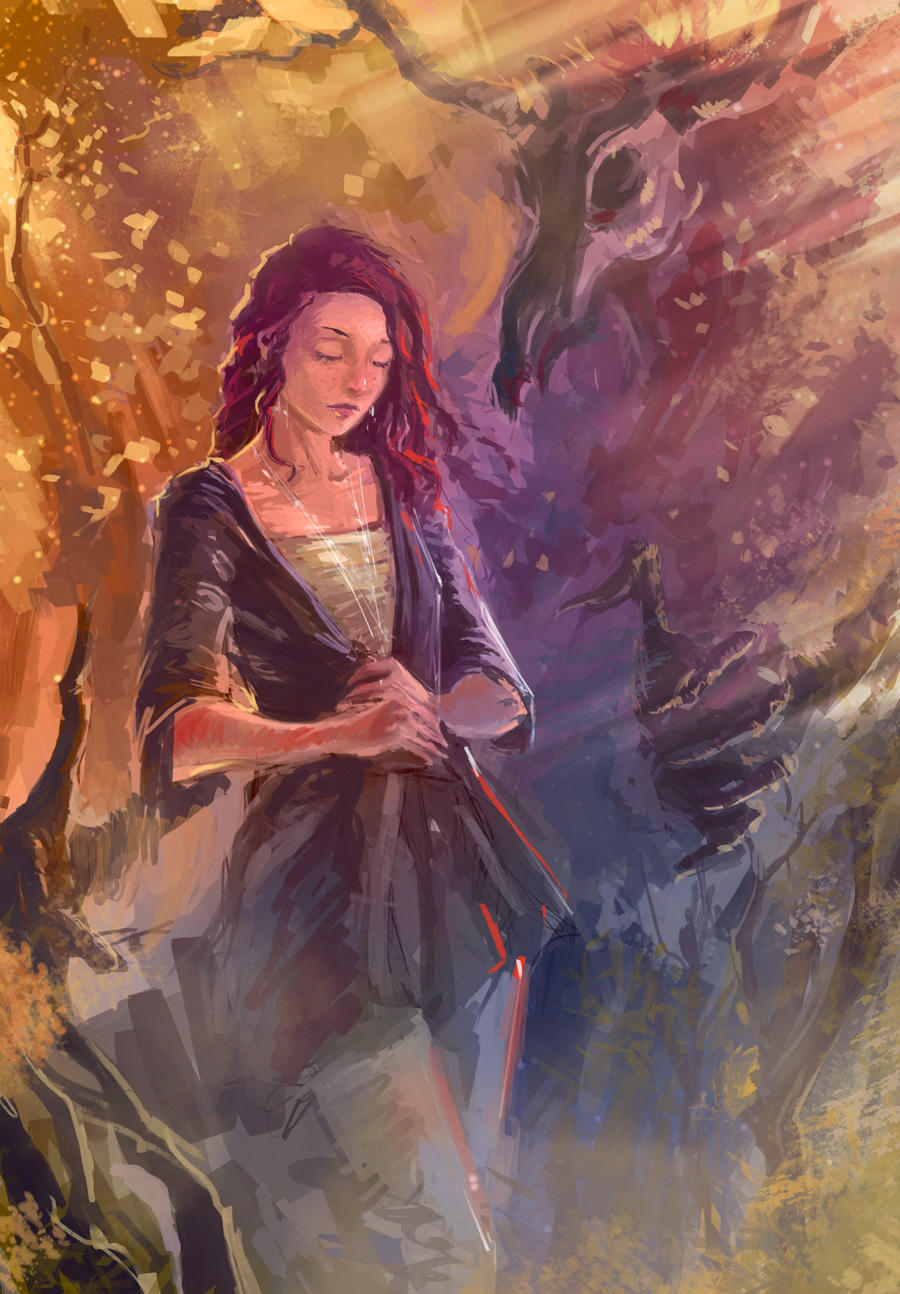 Watch
Artwork of Daphné from the visual novel I've been working on with
GeoffroyVincens
------------------------
Along the Edge is now on steam greenlight! We need your votes

steamcommunity.com/sharedfiles…
Process:
youtu.be/ZxgPj4kmgz8

You've got a wonderful style! It seems so easy going concentrating on the important. And I love the read highlights you used for the woman. It makes her stand out from the more pastel hues.
Reply

Thanks! To be honest I struggled a bit with this one, but mainly because of the "live" thing.. I'm not so used to beeing watch.
Reply

Reply

This is SO beautiful! I love how you can't see most of the body of the creature in the background except for its head - it creates a really dynamic composition. Just the perfect amount of menacing mixed with beauty. Absolutely stunning!

Reply