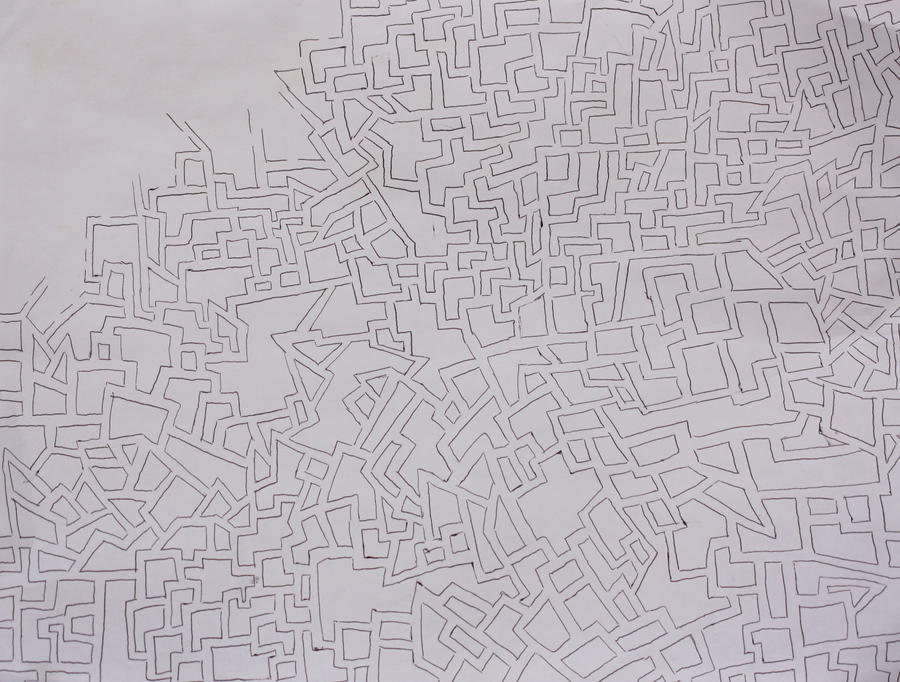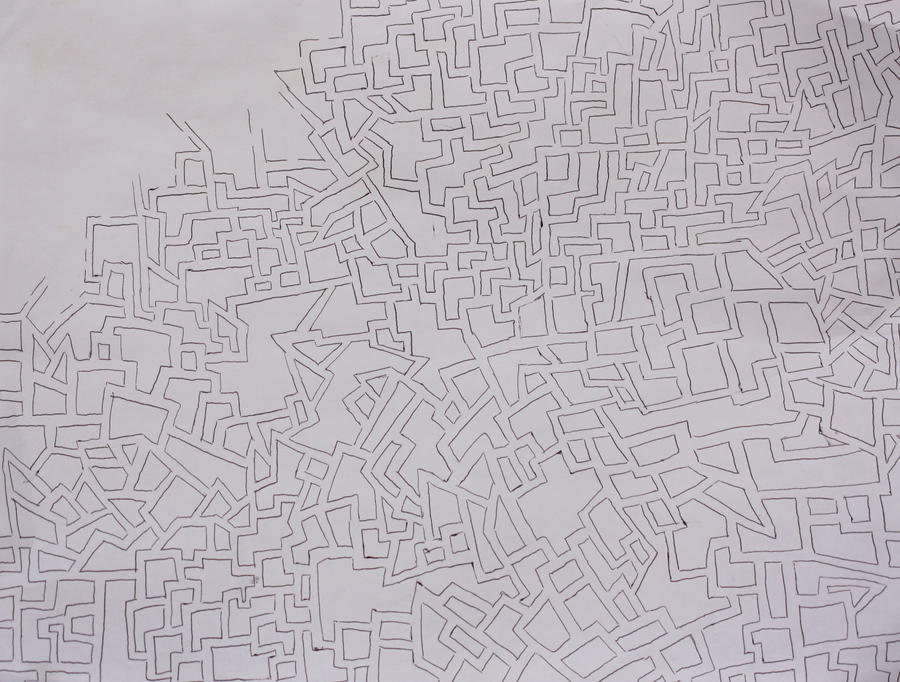 I draw these "maps" whenever I'm bored but only have paper and one writing implement. The rules for maps are simple:
- Only straight lines
- Not more than two consecutive shapes can be the same
- Each "street" must connect to another without having to erase
lines
- All streets are linked together; no dead ends.
- All streets are the same width, but there must be a variety of
lengths.

By following the rules, the drawings always look similar but are never the same.