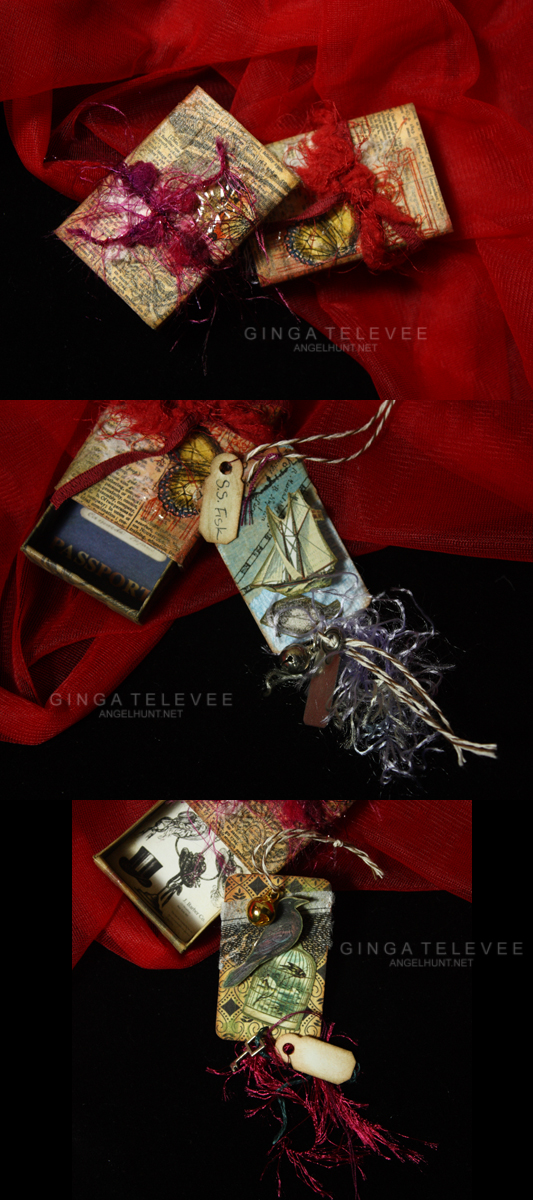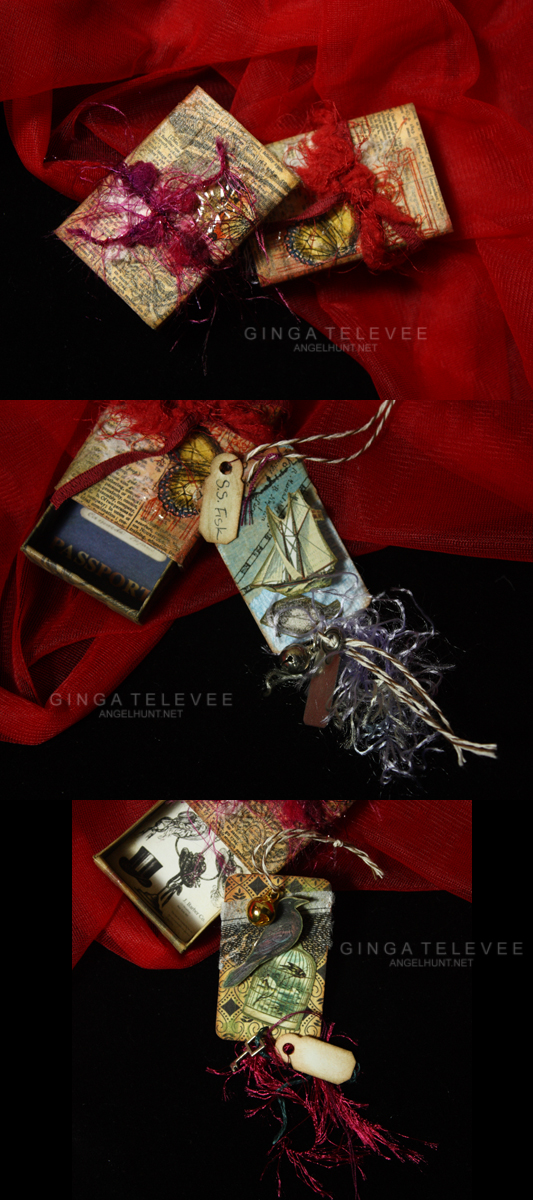 Watch
I made these as part of some christmas gifts for =
syrinxfox
and *
evphaedrielle
[and then made dupes for myself because I liked them enough -haha]
They are done over matchbooks boxes, and the ornament bases are actually from some miniature playing cards that I'd gotten as a freebie from a Dollmore order a while back.
The first one has the S.S Fisk [which is sort of an injoke between me and the Fox] - the fishes below the ship are different between our ornaments because I didn't have exactly the same fish papers in that size. The boat itself is raised up on a tile and the ornament jingles because I attached a bell.
The lower one has a crow because the Rabbit's gotten all into crows [which is also raised up]. Originally I wanted the tiny keys to be hanging out of the crow's beak, but it didn't look right so I just clipped them to the bottom with the other stuff I attached. This one also has a bell because I like the sound of it.
They are really small, so far the smallest scale thing I've done scrapbooking and papercraft wise. I'll prolly go even smaller eventually, but these were a good start I think ^^