PRINTS >>
www.redbubble.com/shop/ap/7791…
Say hello to Theo everyone!
Theo is a rather simple minded dude. Often confused and forgetful but overall kindhearted.
That is when he has one.

Usually domesticated Ghouls would wind up in manual labour but not our Theo. With the help of the local community (and a certain bartender) he managed to fulfil his dream and open up his very own butchery with himself as the main supply. While his love for animals stops him from running a more successful business, every now and then he would get 'donations' from the local mafia, knowing the last thing he would do is be rude and do something silly like ask questions.

RELATED >>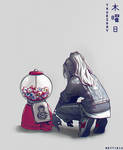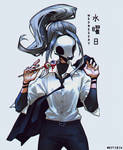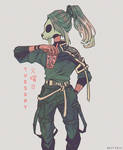 ___________________________________________________
Tools used >> SAI and Photoshop CC.


>> www.youtube.com/user/Deathtobu…


>> twitter.com/Neytiirix?lang=en&…;


>> www.instagram.com/neytirixx/

Image details
Image size
2857x2080px 2.02 MB