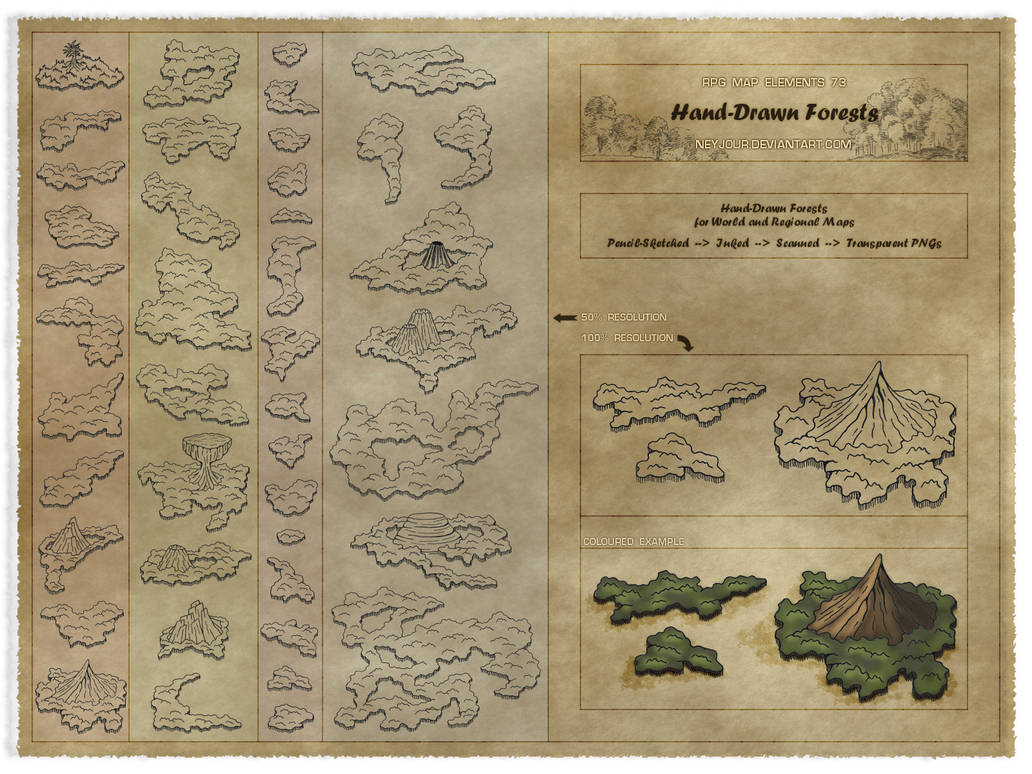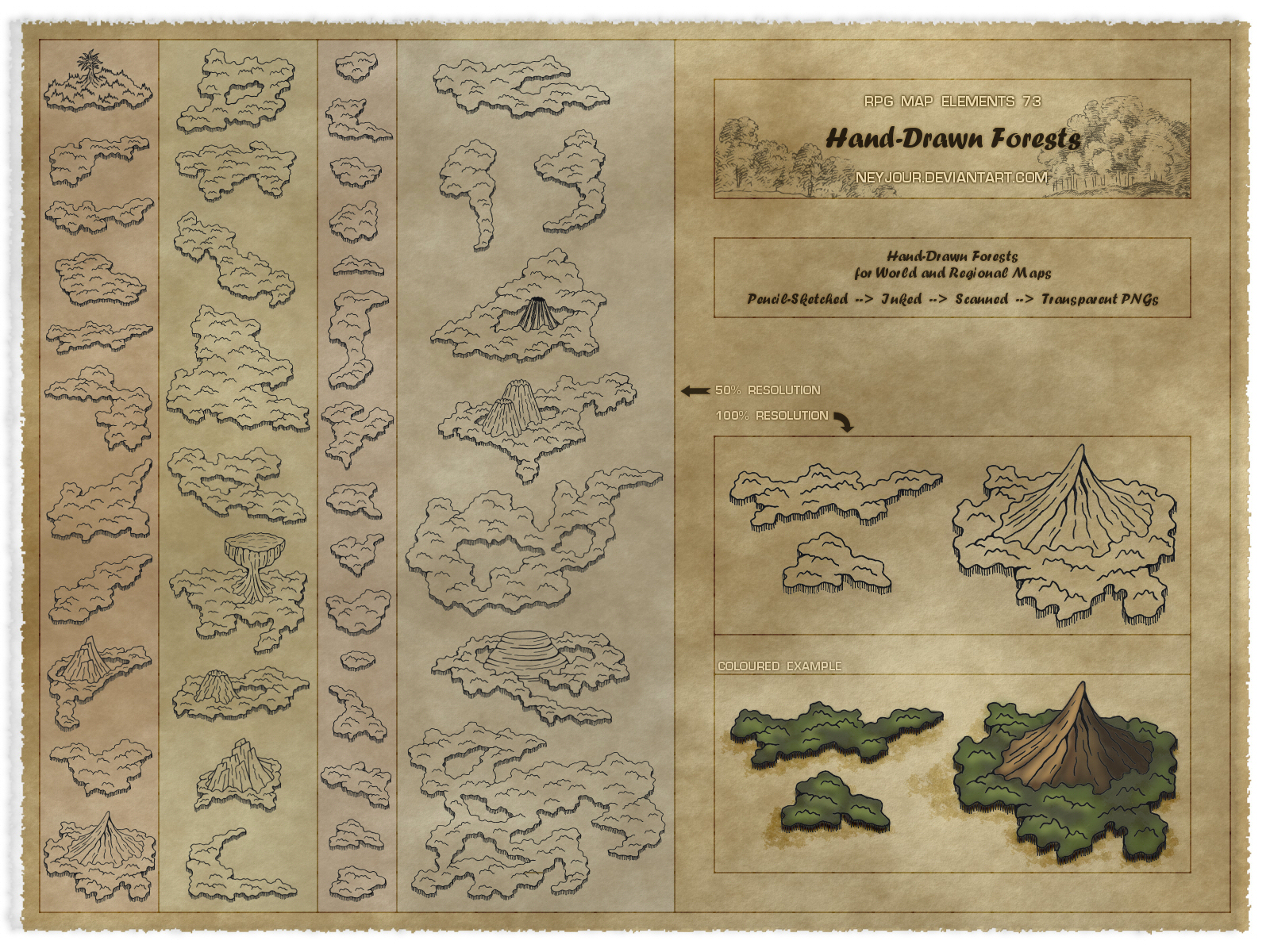 Watch
RPG Map Elements 73: Hand-Drawn Forests~RULES~

For personal non-commercial use in any capacity that is NOT a resource.

For commercial use in maps and illustrations/photomanips ONLY. For use in any other commercial capacity, please contact me via email.

Sharing/redistribution of this zip file and its contents is NOT permitted. Please direct others to my deviantART gallery if they would like to download it.

Sharing/redistribution as new resources (stock-from-stock, modifications, etc.) is NOT permitted, either personally OR commercially.

You MUST provide credit and a link back to my deviantART gallery.

You MUST notify me of use and provide a link to your work. Please do so in the comments of this deviation's page, NOT on my main page, in a DA Note, or anywhere else.

If you have any questions, please don't hesitate to ask (via email).~CREDITS~
All hand-drawn by me (Neyjour)
promo image credits:
Forest map illustrations - The British Library
ParchmentMapBase2 by jazzon - Cartographers Guild
------------------------------
Used in:

Tabletop Tutorials: Create a Fantasy World Map, Photoshop Tutorial
by Fathers Of Tabletop

Thank you for the wonderful art, and keeping it free for us to use!
Reply

Thanks a lot! I'm trying to draw my first hand drawn map. This will sure be helpful!
Reply

Reply

Thank you for continuing to make really cool mapping elements available to all of us!
Reply

Nice, I really like the heavy lines in these. I may use these for any digital maps I may create.
Reply