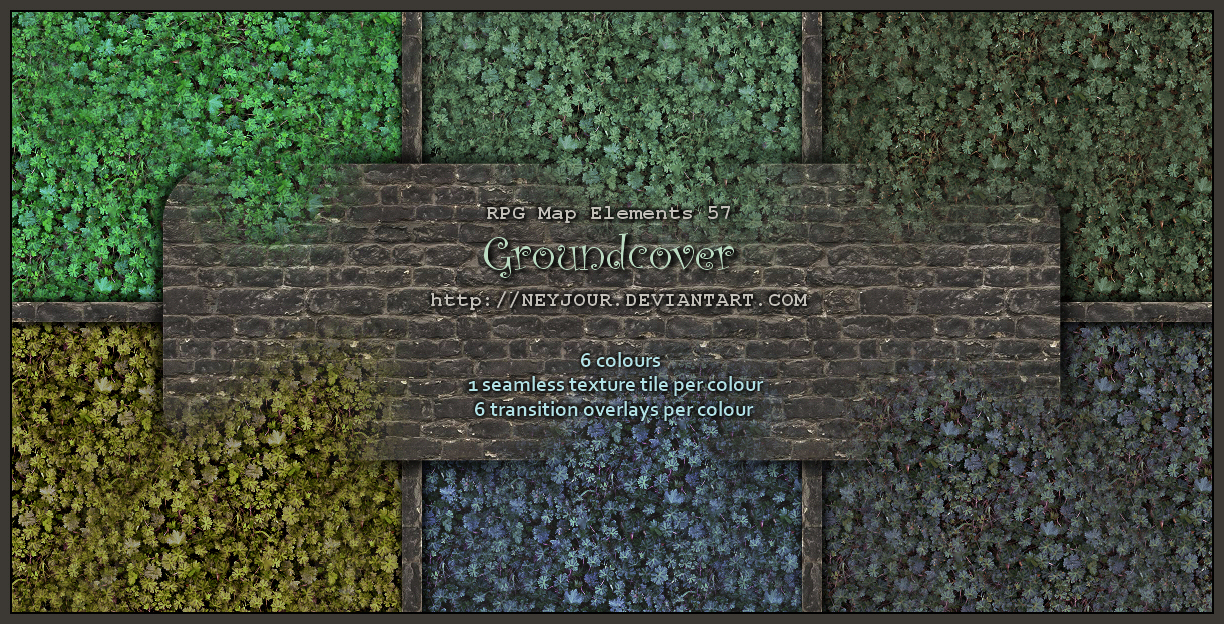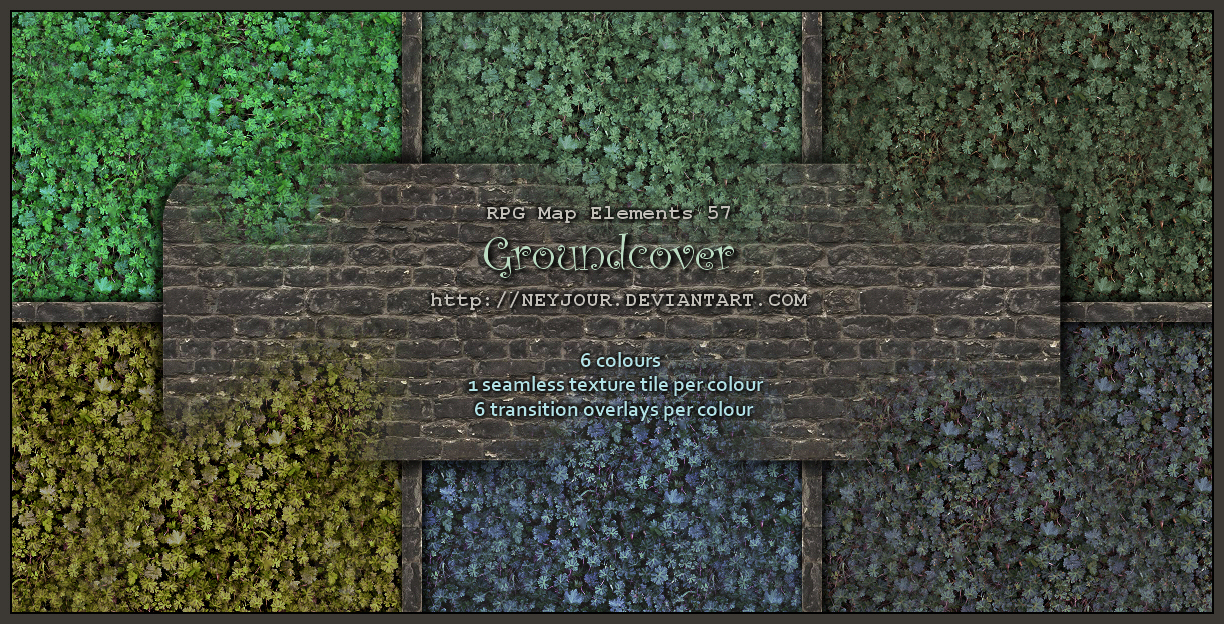 Watch
RPG Map Elements 57: Groundcover
------------------------------
~RULES~

For personal non-commercial use in any capacity that is NOT a resource.

For commercial use in maps and illustrations/photomanips ONLY. For use in any other commercial capacity, please contact me via email.

Sharing/redistribution of this zip file and its contents is NOT permitted. Please direct others to my deviantART gallery if they would like to download it.

Sharing/redistribution as new resources (stock-from-stock, modifications, etc.) is NOT permitted, either personally OR commercially.

Credit and notification of use is not required, but would be much appreciated.
(Updated rules, dated: March 5th, 2013)
------------------------------
~CREDITS~
Photo texture by me (Neyjour)
~Paint Shop Pro 8
------------------------------
Used in:

One with Nature
by Samsiara

Reply

Reply

Could you elaborate, please? What program are you using, and in what way are you trying to use them?
Reply

Reply

This is great,
I've been looking for something like this. Thank you
Reply

Reply

thank you for sharing .. amazing work
Reply