"Surge and flutter,
a desolate breath in the wind.
The path lies barren before us
and we rivers of blood shall flow."
Anlytha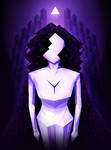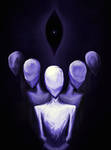 ---
Do you enjoy what I do? Well, there's a lot more where that came from!
Take a look at my website!
♦
Instagram
|
YouTube
|
Twitter
|
ArtStation
|
Patreon
Are you an artist, writer, gamer, mixture of the three or anything in between?
Consider joining my Discord Server!
Image size
2000x2700px 1.56 MB