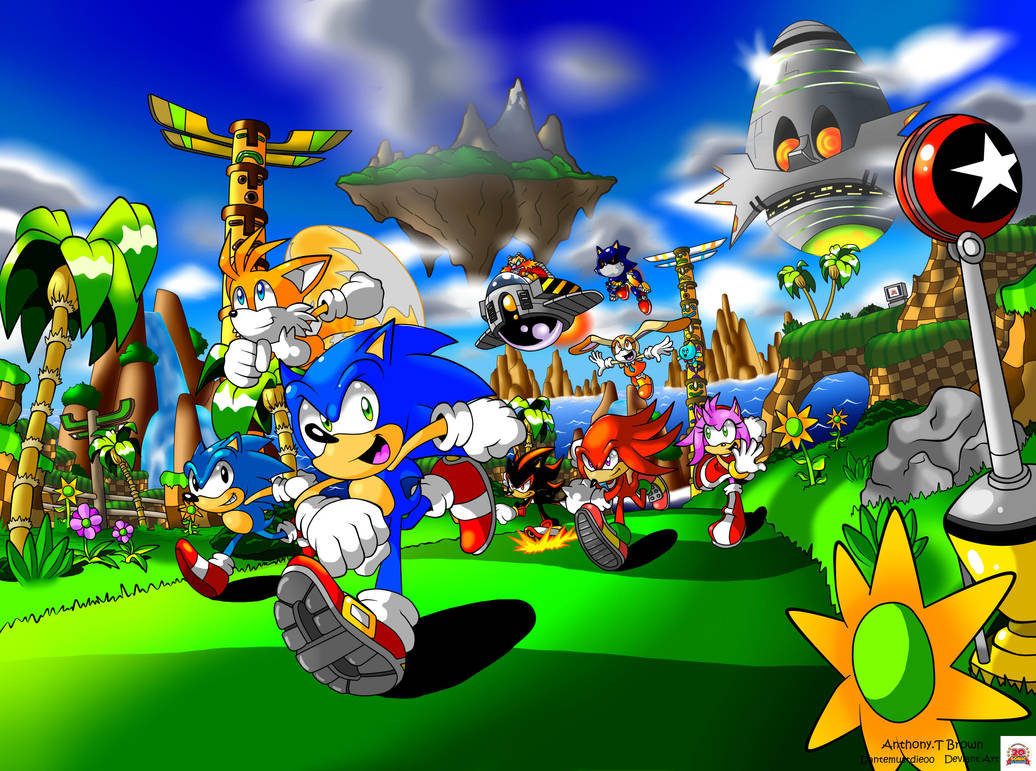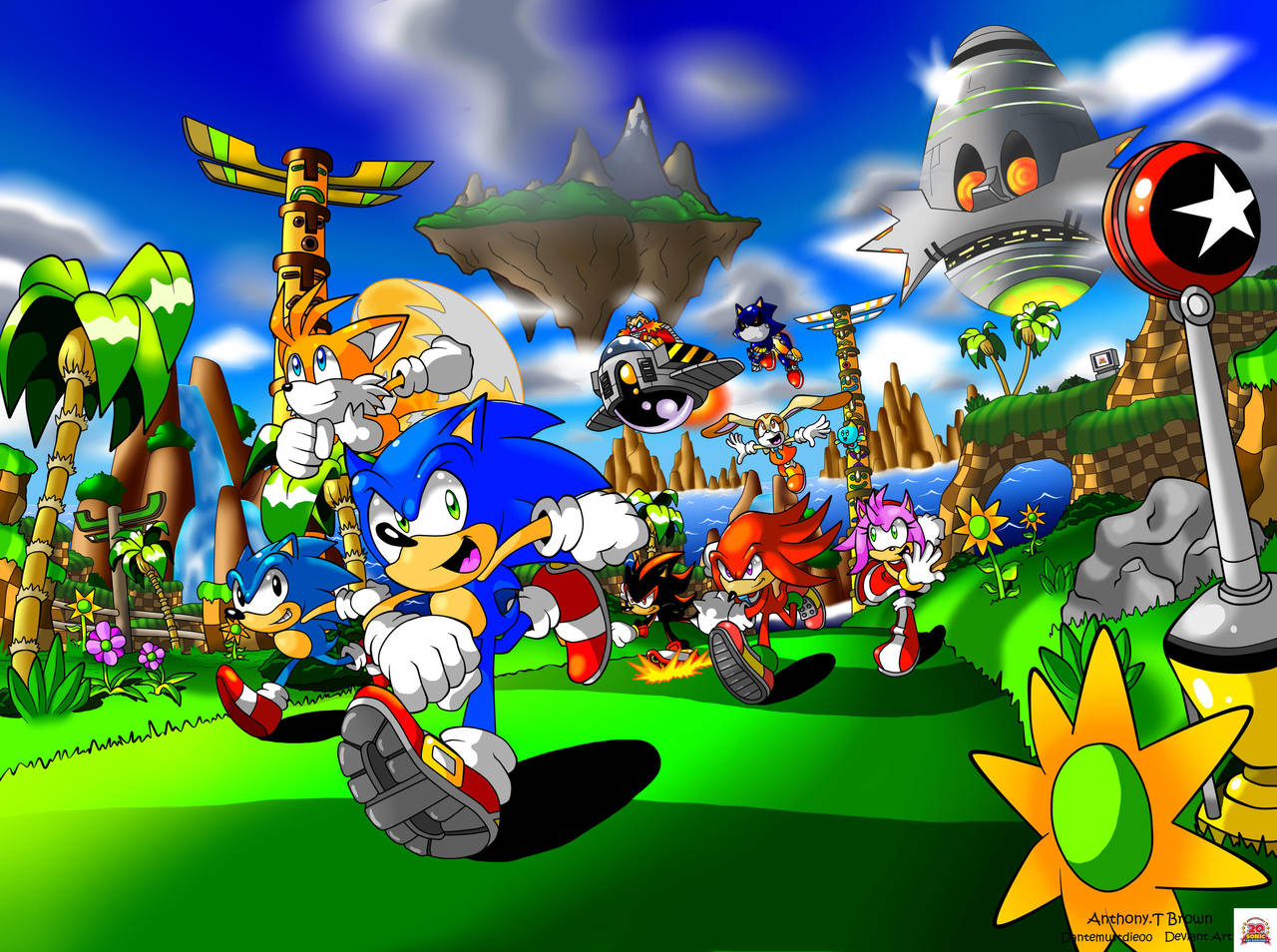 Watch
Music:Sonic Generations:
Green Hill (Classic)
[link]
Green Hill (Modern) Boost
[link]
City Escape (Classic)
[link]
Total of 7 days on this (a full week, 2 days just to draw the image).
Well, I had to do SOMETHING for Sonic's 20th, so... here we go. I kinda combined the Sonic Generations console Green Hill with the 3DS version here.
Nothing particular fanshy or anything. This ain't as insane as other 20th pieces I've seen around here but meh, I wasn't going for super detail.
And check out these other awsome pieces that are Way Past Cool:
[link]
[link]
[link]
[link]
Well, my first reaction was the ultimate nerdgasm! The details are great! The checker pattern contours the rock nicely, and the shading is consistent. I like the touches of cell shading- cell shading looks great, and I can never pull it off in anything but Paint. The grips on modern Sonic's shoes are a cool touch. If one thing bothers me, it's Knuckle's nose. It appears to be placed too far down. Amy looks a little derpy, but isn't she always a bit derpy? XD And modern Sonic seems a little too chubby, at least compared to classic Sonic. Really, it's way past cool!
The Artist thought this was FAIR
78 out of 84 deviants thought this was fair.