I will send you a paypal invoice for the commission. For this, I will need your paypal address
Slots:
None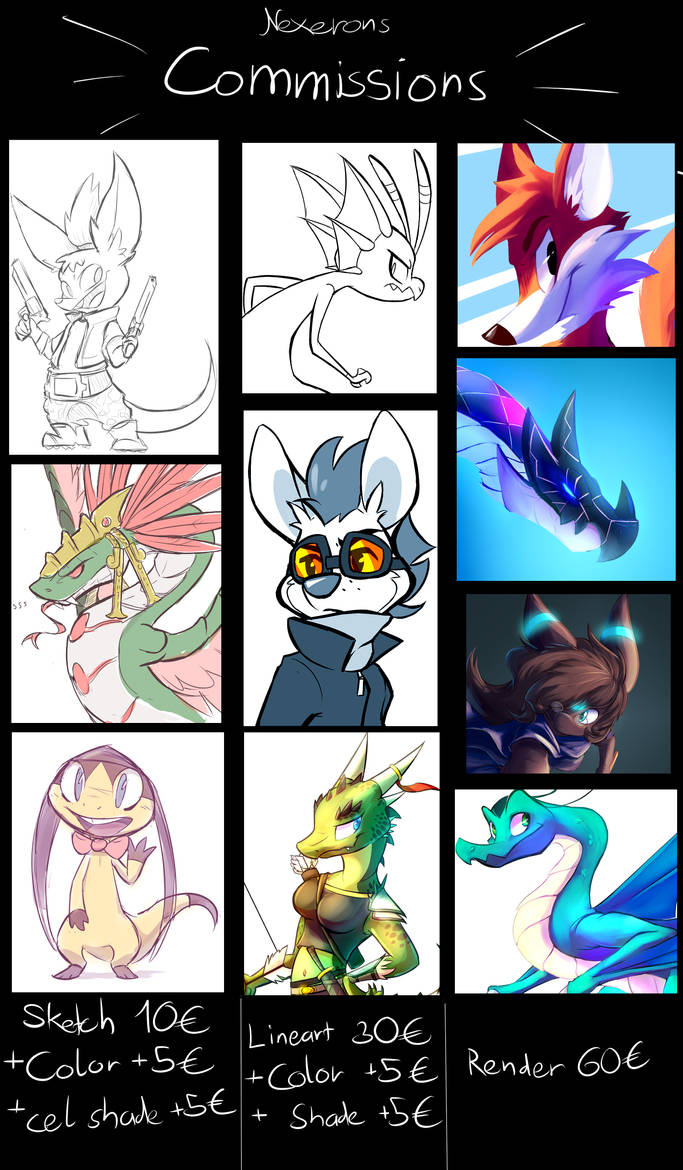 Here are the rules:
- I draw everything except Mechas, MLP, extreme gore or sexual content. (humans unlikely)
- Please give me as much information about the commission as possible so I can draw it as accurately as possible.
- I can also show a sketch preview of the drawing and discuss about changes, ect.
- I keep the right to decline commissions
- You are allowed to use the drawing, but please credit me or post a link to the original.
- You are not allowed to change or edit the drawing without granted permission.
- Prices are for private use only. You are not allowed to make commercial uses of the picture.
- Please pay in advance but only if I accept your commission.
- If you cancel the commission, you will get a full refund as long I haven't started it. (50% refund if I already started it)
- For now I only accept Paypal.


Still questions? Feel free to ask~