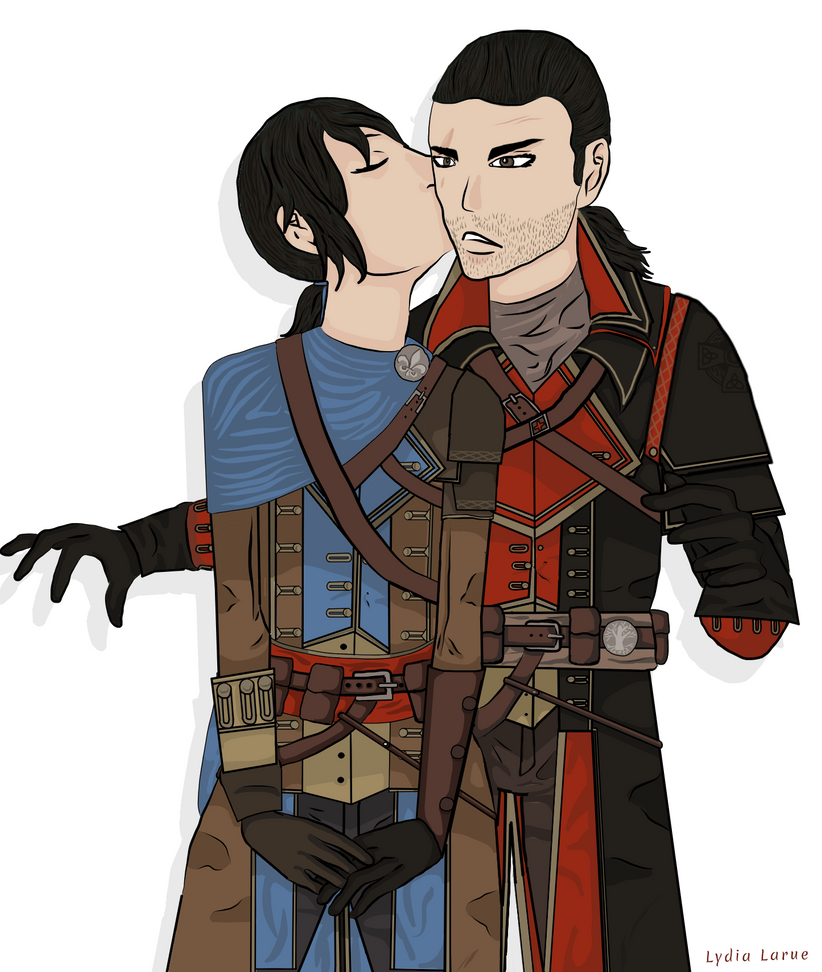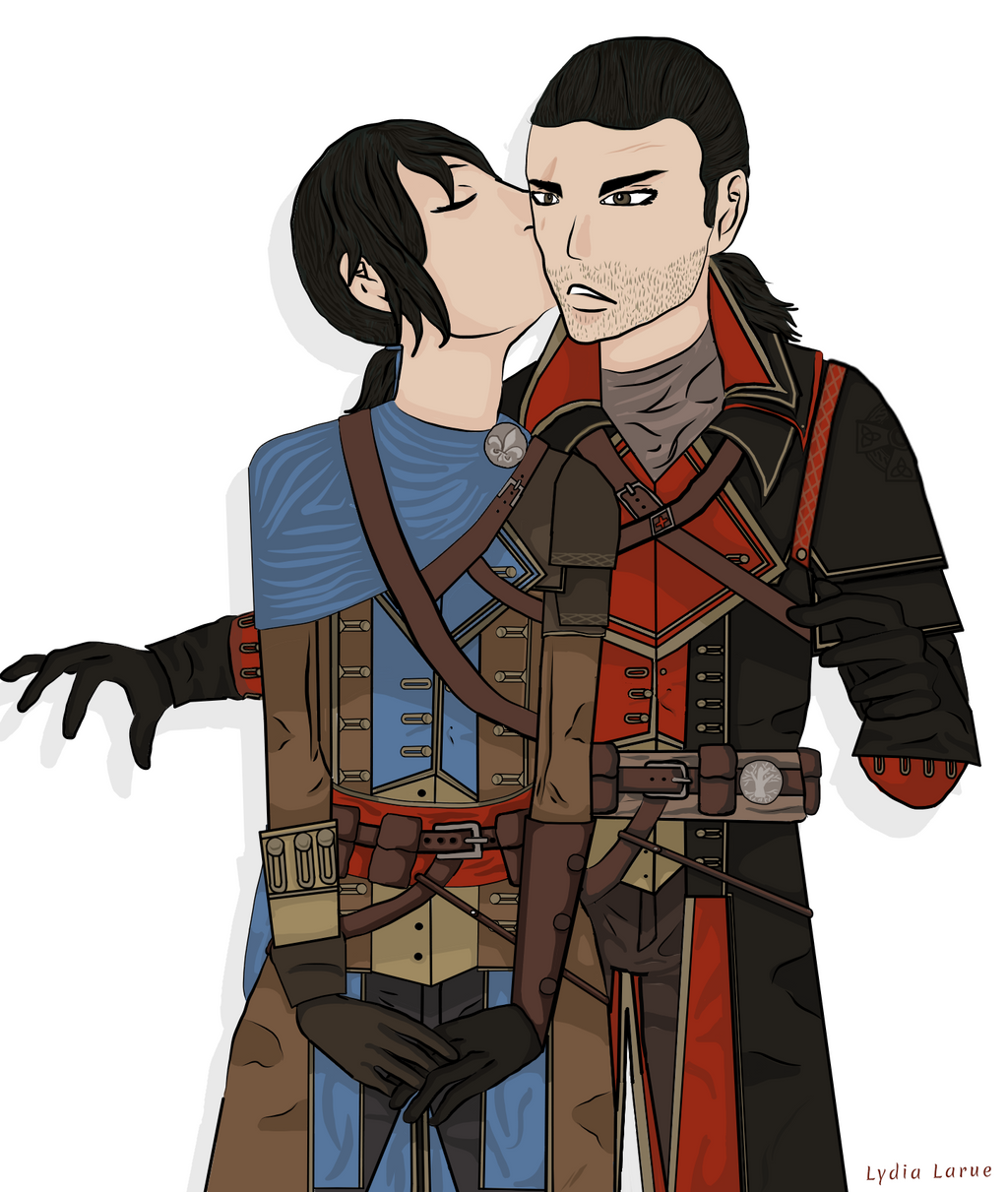 A Little Sample from the RP.
"You're more than some title or word," Shay explained. "The ideals are bigger than the people, bigger than the organizations. You can live by your own creed without their influence, without their command. They will only lead you astray."
"I think," Annabelle sighed, "that I am already astray. My life is not going where I thought it would. I thought I was embarking on a great adventure when I left Europe. I thought I would make a difference."
"I felt the same way, Anne," he admitted. "I felt hopeful. I would do some good in the world. Then those bastards had me do what they had me do. They fooled me into repeating mistakes they made before, and they will make them again, on purpose."
---
I create a piece of artwork every year for my husband on various holidays (for eighteen years so far). It usually centers on the book we are currently writing or the RP we are currently participating in. On Valentine's Day this year, we have been rping Shay Cormac, from AC Rogue, and a Fan Character named Annabelle Vasser. I thought he'd appreciate this piece of work: shy Annabelle trying to express herself and a surprised Shay.
Since playing Rogue the first time, I have always loved the Versailles outfit's colors.
Some quick information on Annabelle. She will be the protagonist in the Rogue Volume of Deception: Untold Stories, our Assassin's Creed fanfic. She is a French assassin who ends up captured as she brings a Piece of Eden--the one that Deception is based around--to
Kesegowaase
so he can deliver it to Achilles.
---
I only role-play with my husband and few select people.
If I were to RP with everyone who wanted to, I would never have any time to concentrate on my published work.

Credits
Annabelle Vasser (c) Lydia Larue
Shay Cormac (c) Ubisoft
Pose (c)
Sellenin