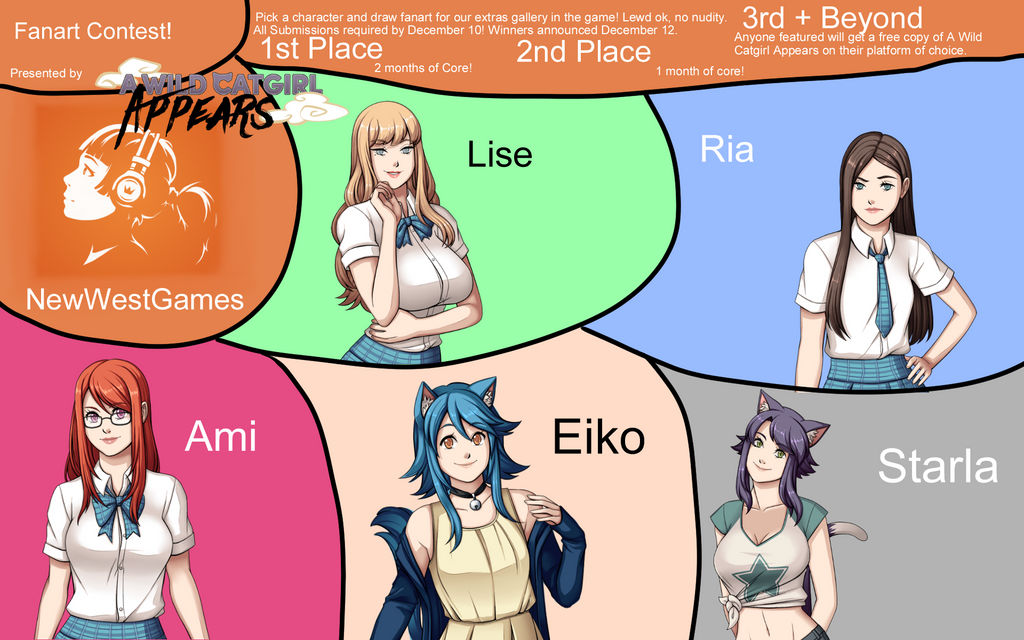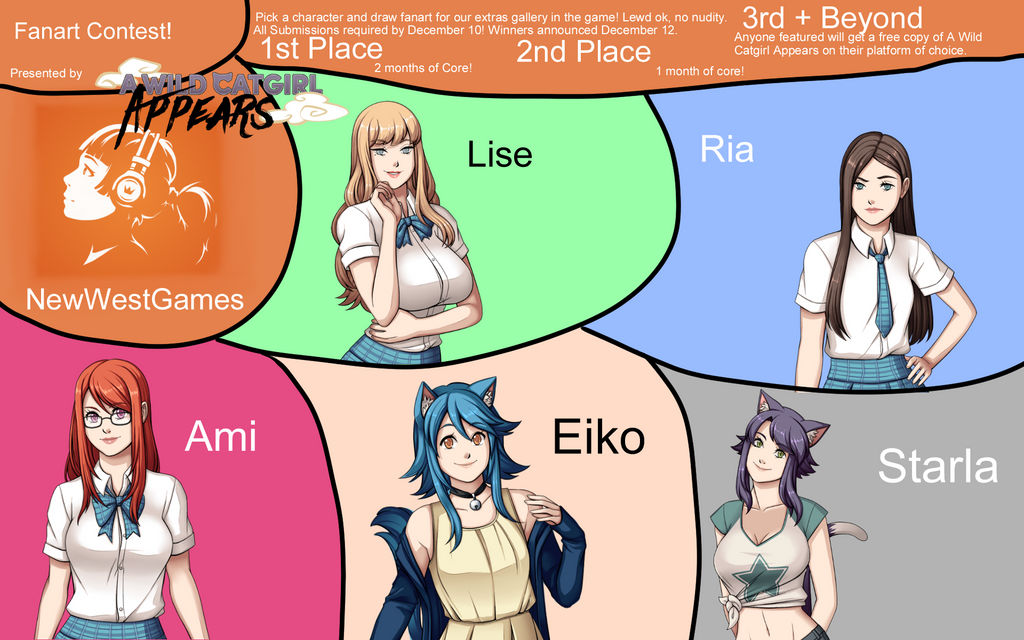 Watch
As mentioned, pick a character (or more than one if you feel like a challenge) and draw a piece of fanart, that may be included in the Extras gallery in the game for those who finish all 4 endings for our upcoming free DLC update to A Wild Catgirl Appears!
All submissions must be in by December 10. Winners announced December 12.
1st Place - 2 months of CORE membership
2nd Place - 1 month of CORE membership
3rd + beyond - If you are selected to feature in the gallery, you will receive a free copy of A Wild Catgirl Appears for your platform of choice!
Terms - You retain all rights to the image, while allowing NewWestGames to publish the image in-game and as promotional material for it's upcoming free DLC update for A Wild Catgirl Appears. NewWestGames retains all rights over character design and IP. All used artwork will be credited ingame with whatever name, and URL you choose to be displayed.
Find out more about A Wild Catgirl Appears here -
www.siliconera.com/2015/10/22/…
or
yurination.wordpress.com/2015/…

Here, hope u'll like and keep up the good work

Good luck with the project

mosquito-ve.deviantart.com/art…
Oh, and thks for the watch too

Reply

Reply